North Central is groovy, but Shadle wins... twice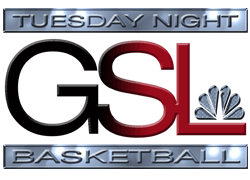 SPOKANE, Wash. - In a way, both teams won Tuesday night's Groovy Shoes contest between Shadle and North Central High Schools. Both Highlanders teams - girls and boys - came away with victories on the court, while the Indians walked out with the spirit award.
Shadle's Robby Douglas scored 19 points, leading his team to a 70-56 win over the Indians in the boys game at Spokane Veterans Memorial Arena. Senior guard Anthony Brown, the team's leading scorer this season, added 16 including three 3-point shots and a wicked right-hand slam dunk.
The Indians tried controlling Shadle using a full court press. North Central forced 10 turnovers and was able to capitalize on several of those mistakes, but they couldn't seem to get closer than 7 points.
Lucas Evans, a junior who averages almost 8 points per game for North Central, led the Indians in scoring. He scored 16. Nathan Pelton scored 15, most of which came in the second half. There were no other NC players in double figures.
Shadle's win secures a No. 1 seed in the 3A GSL district tournament in two weeks. Gonzaga Prep, a 4A school that's also secured a No. 1 seed, remains in first place in the league, having beaten Mead Tuesday night 63-47.
Shadle girls beat NC 53-28
While the boys game might have been close for most of the game, that wasn't the case in the 3:45 girls game. Shadle had no problem dispensing of the Indians 53-28.
Lindsay Niemeier scored 12 points in the Highlanders' easy win.
And the winner is....
While Shadle may have had little trouble beating North Central on the basketball court, North Central took the cake. Or should we say, the shoes. The Indians' student body section erupted after the game after learning their school won the spirit contest - the Groovy Shoes award.
North Central adopted the theme "School of Rock" this year. Their show - or "con" as it's known - before the student body featured appearances from such rockers as Joan Jett, AC/DC, Elvis, the Beatles and KISS.
Shadle adopted a different theme: "Got Game?" Their presentation was decorated with parts and pieces from various board games.