Oxycontin robbery suspect turns himself in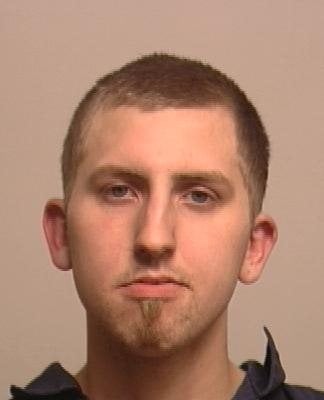 SPOKANE, Wash. - Spokane Police have arrested Richard T. Ludvick, 23, who was wanted for a January 21 oxycontin robbery that occurred at the Walgreens pharmacy located at 2830 South Grand in Spokane.

Ludvick turned himself in at the Spokane County Jail Tuesday morning around 1:00 a.m.
Spokane Police Major Crimes detectives have already arrested Joshua G. Dixon, 26, for his involvement with this case.

Report from Police
January 21, 2009, Walgreens Pharmacy, 2830 South Grand, Spokane, WA (9:55PM)
A suspect entered via the front door while texting on a cell phone. He proceeded to put on a mask when he reached the pharmacy counter. The suspect displayed a large dark colored knife and demanded the prescription medication OxyContin. The suspect jumped over the counter and followed the pharmacist to retrieve the medication. After the pharmacist handed him four bottles, the suspect fled out the front door. A white four door compact- or mid-size vehicle was seen leaving the back parking lot immediately after the suspect ran in that direction.
Spokane Major Crimes detectives arrested Joshua G. Dixon, age 26, and charged him for his involvement in this case. Law enforcement officials have identified and are seeking Richard Ludvick, a Caucasian male, age 23, in connection with this case.