Diedrick brings impressive resume as University's new football coach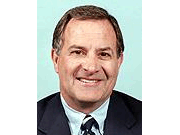 Bill Diedrick has coach 12 current or former NFL quarterbacks during his career (Photo: UND Athletics)
SPOKANE VALLEY, Wash. - After a disappointing 3-7 football season, University High School was in search of a little good news, if not a new football coach. As of Tuesday morning, it appeared they received both, as Bill Diedrick - with a mile-long resume in tow - committed to become the next coach of the Titans.
Diedrik replaces Mike Ganey, who resigned after 16 years at the helm at University.
"We're really excited to have him as our new head coach," said U-High Athletic Director Ken VanSickle. "I don't want to say he's a legend, but he's definitely been a lot of places in his career."
As a coach or coordinator at several programs across the United States and Canada, Diedrick brings a wealth of knowledge back to where his football journey began.
A graduate of North Central High School, he played quarterback at the collegiate level at Eastern Washington. Later, he coached at Rogers High School, then on to Whitworth, Hawaii, Montana State (where he won a national I-AA championship), Idaho, Washington State and Washington. He also coached with Ty Willingham at Stanford and Notre Dame.
In addition to coaching in the NCAA, Diedrick also has several years of experience in the Candian Football League where he worked with the Edmonton Eskimos, Calgary Stampeders and Toronto Argos.
He most recently worked as the offensive coordinator at Indiana State, but decided it was time to come home to the Spokane area where his mother and two sisters still reside.
In all, VanSickle said Diedrick has coached 12 current or former NFL quarterbacks, including Drew Bledsoe, Marques Tuiasosopo, Brady Quinn and Chuck Dowdell. He likes to pass the ball, but he's also coached 1,000-yard rushers, such as Julius Jones
"I've done so many things, there's not so many personal goals I haven't accomplished, and it's about time," Diedrick said. "I have an opportunity to come back and give to the community where I got my start as a player and coach."
Coming back to the Spokane area means Diedrick can once again follow in the footsteps of his mentor, former University and Eastern Washington coach Dave Holmes. Diedrick played for Holmes at Rogers, then again at Eastern Washington. He coached under him at Hawaii and watched him also return to University to coach at the high school level.
Van Sickle expected Diedrick to arrive in Spokane within the next few days. He'll spend much of the month of March putting his coaching staff together, hiring many of his assistants from within University High School. VanSickle also expects the coach to teach classes, though he's not sure what classes he'd be teaching in fall.
As for what kind of team Diedrick is expected to build at U-High, that's still up in the air. VanSickle said he likes to throw the ball, but will build a system around the talents of the players on the roster.
"You surround self with good assistants," said Diedrick. "We want to develop a program that's not just going to be a one-year hit, but over time consistently be a top program."