SPOKANE, Wash. -- Spokane Detectives were granted an arrest warrant this week for a decades old murder. The suspect died as they made arrangements to take him into custody.
Deputies believe 85-year-old Duke Pierson murdered 31-year-old Dorothy Fielding back in August of 1967. Her body was discovered in a shallow grave near 7-Mile ORV Park. Investigators say Dorothy was an employee of the same Rosaurs where Pierson was the security manager and coworkers reported Duke spending a lot more time with Fielding weeks before her disappearance. 
Dorothy had been getting handwritten notes and flowers in her car for days before she disappeared which she had said scared her, according to police. 
Detectives believe Pierson, a former Spokane County deputy, is also tied to the deaths of two other women.
Ruby Lampson was 47-years-old when she was reported missing on June 6, 1967. Detectives say she too was linked to Pierson. Her skeletal remains were also found in a shallow grave near the 7-Mile ORV park, close to where Dorothy was found. Detectives aren't sure how either woman died.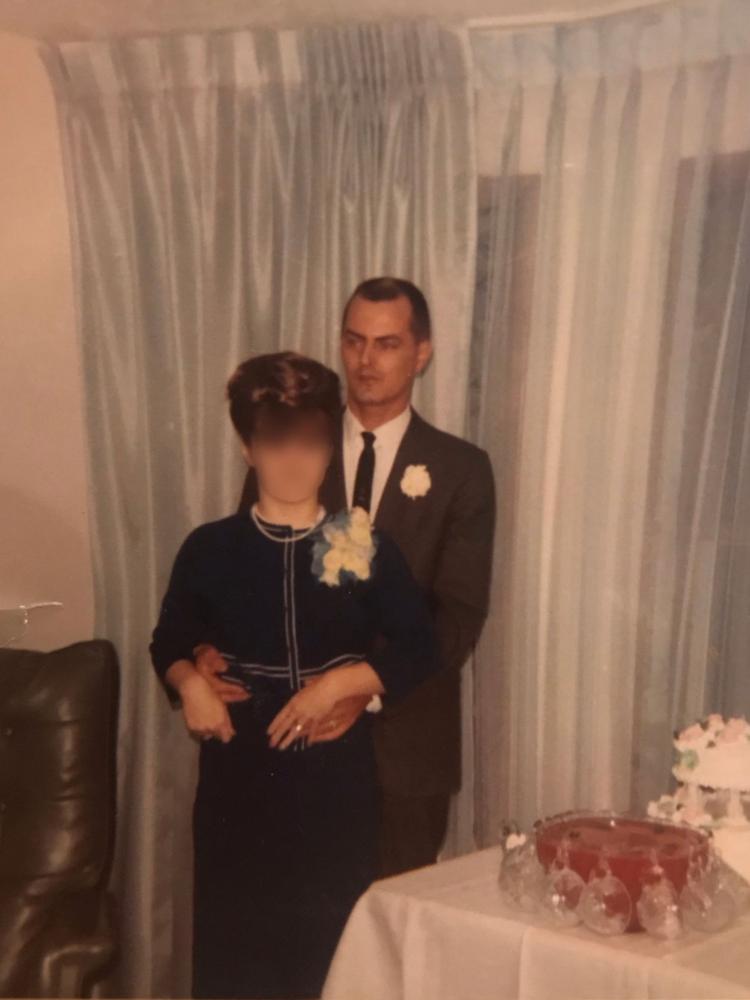 Along with the arrest warrant for Dorothy's murder, detectives say they were reviewing the death of Ruby and Pierson's wife, Sandra Pierson. 
Police say Sandra was 33-years-old when she was found dead in a parked car inside the family garage. Reports say she was found with a hose leading from the exhaust pipe to the rear window of the car but while the garage contained a lot of exhaust, the engine was off and the gas tank half full.
They were never been able to determine why the engine wasn't running. Sandra's autopsy showed she was about 20 weeks pregnant at the time.
Sandra died in September of 1967; one month after Dorothy's disappearance and three months after Lampson's.
And now, for the first time, we're hearing from a fourth woman involved with Pierson during those crucial years. She was with Pierson off and on for several years, and married him after Sandra's death. The trauma of it all has left her in a very dark spot. She's asked we do not identify her.
She says she feels lucky to have survived her relationship with Pierson.
"I feel very lucky," she said. "Very lucky to be alive. I have a purpose, I'm trying to make something good of this."
And that's why she's speaking out.
"I want to help somebody else, other girls," she said. "Just talking about him, even now, all these years later, makes me tremble."
The woman met Duke in the 60's while working at a local café. She says he would come in dressed in his deputy uniform. She says he was shy but charming.
"He was very attentive and sweet," she said of their courtship. "He took me out places. He was always doing stuff for me, but it was like he had a split personality. He could be so kind, so considerate and then there was terror."
The terror came when she tried to leave him.
"He always told me, if I decide I don't want you anymore, no one else can have you either," she said. "He'd say, 'but don't worry, it won't hurt. I'll make sure it doesn't hurt you.' When I asked what does that mean, he said, 'you don't want to find out.'"
The couple had been together off and on and got married shortly after his wife died. She said she initially viewed him as a grieving husband, but quickly feared there was much more to the story.
"He hypnotized me, he hypnotized his daughter," she said. "He even did it to my sister. At first I thought, he can't hypnotize me, but he did. My sis and I put it together, that's what he did with Sandy. I know he did."
She says Pierson was so effective at hypnotizing women, they would lose control of themselves.
"Speaking from experience, yes," she said.
The woman says she and Pierson talked about one of his alleged victims after her body was found.
"It really got to me," she said. "I said something about it to him one time and he just laughed."
The woman left Pierson multiple times, but he always found a way to get her back.
"I put a restraining order on him while I was working downtown," she said. "One day, he called me and said a restraining order isn't going to stop me if I decide to take care of you. I moved a couple of times. I didn't want him to know where I was. I was scared."
She still isn't sure how, but eventually, she broke free. He agreed to a divorce. But while he was out of her life physically, the terror of him consumed her every single day. She says when the Spokane County detective reached out to her to say they were close to arresting him for murder, she
"When he called me, I was shook up so bad, he couldn't even understand me," she said. "I went in to talk to (the detective) in person. So much of this stuff, I buried. I just buried it. It hurt too much. It scared me too much."
The woman helped detectives put pieces into place and strengthened their case against her ex-husband. She says it's nothing short of disappointing that Pierson died before he could be arrested.