SPOKANE, Wash. -- Who murdered 30-year-old Debbi Finnern? That's what KHQ has been investigating in preparation for our latest Q6 Cold Case story. As we gathered documents and interviews for the piece, we came across something bizarre. A photo of the murdered woman once for sale on Amazon.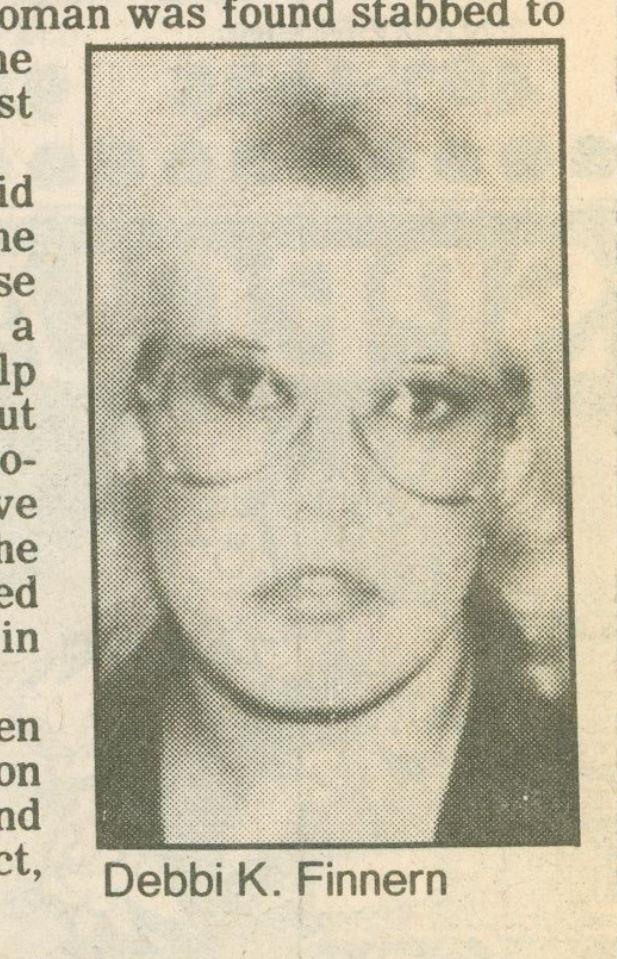 Debbi was viciously murdered in June of 1984. The autopsy report obtained by KHQ shows she was stabbed multiple times. Reports state Spokane Police officers saw Debbi one hour before she was found murdered. They reportedly told her not to be alone in the area because it was not safe. In those same early morning hours, a murder investigation that would stretch decades began.
"My sister was a mother, she had a daughter and two boys," Steve Finnern said. "When she was here in Omaha, she worked at several different places. Had good jobs. She seemed to be very good at everything she did."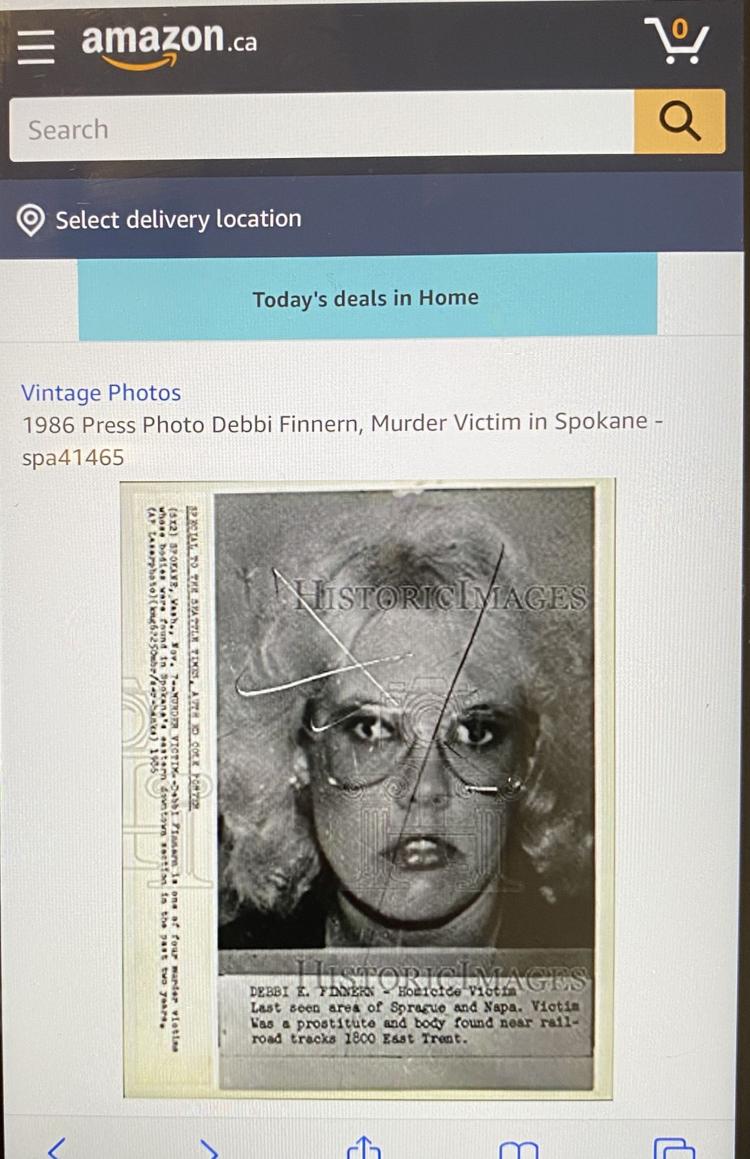 Steven Finnern says Debbi had a bright future. She was intelligent, funny and beautiful, but he says she had a weakness when it came to men.
"I think she had a strong need for affection," Steve said about his sister. "I think that was something she didn't get much of as a child and in her upbringing I guess."
The family still isn't sure specifically why or more likely who compelled Debbi to leave everyone and everything she knew in Omaha, Nebraska behind for Spokane. All they do know is that shortly after the move, Debbi got involved in prostitution and was soon after viciously murdered.
Debbi's body was found on a dirt road a few blocks off of Sprague. She had been stabbed several times. Our Hayley Guenthner has been researching Debbi's cold case and working with her family to try to get some eyes back on it. During that process, they found something odd. The sale of Debbi's photo.
"I'm pretty much a little disturbed by it," Steve said. "I'm a little freaked out. I thought it was bizarre."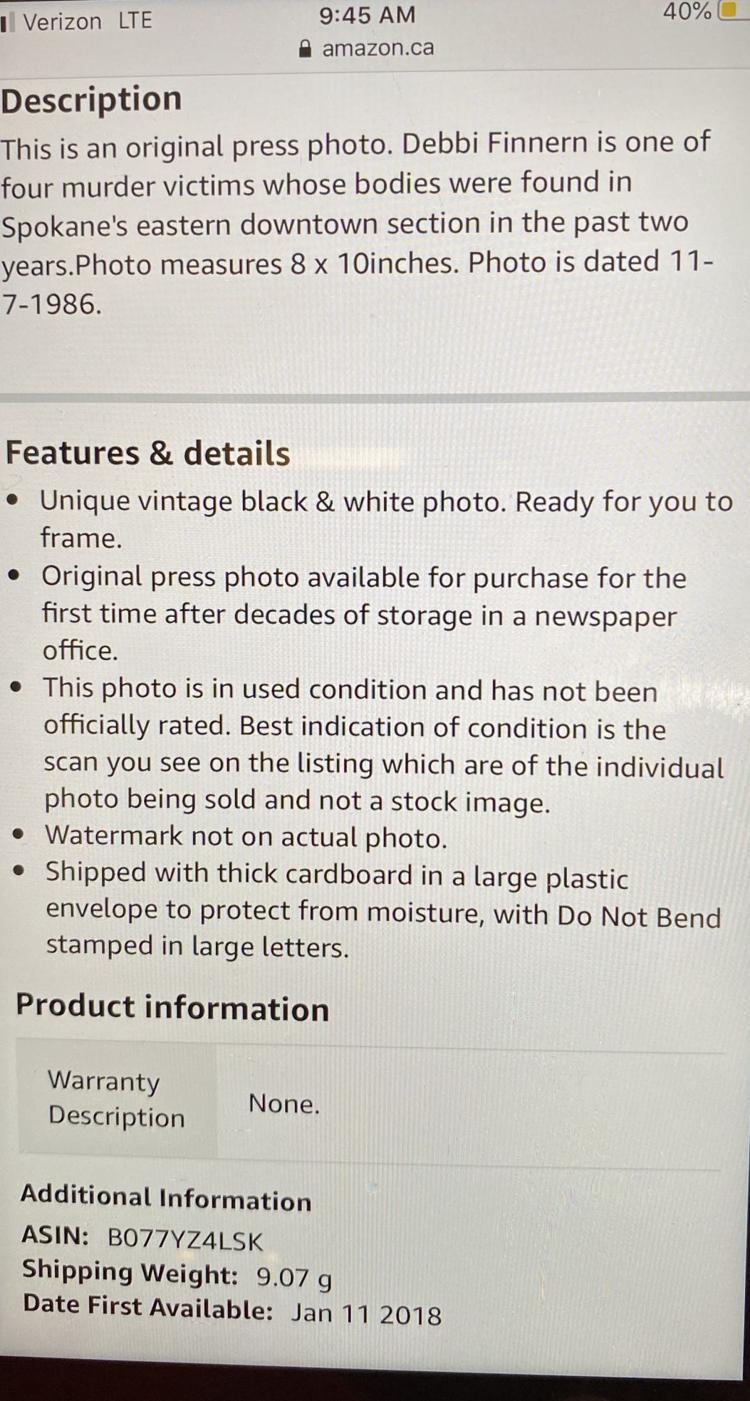 Debbi's photo, one police put out to try to learn more about her shortly after they identified her body, listed for sale at one point on Amazon. The writing on it indicates it was printed by the Seattle Times at one point. Features and details boast it's "ready for you to frame." The description includes mention of other grizzly murders from that same time period in Spokane. Right now it says the photo is out of stock and information on when it will be available again was not posted.
Debbi was murdered long before Spokane's serial killer Robert Yates began targeting and executing Spokane prostitutes. But there has been speculation that maybe the West Side's Green River killer made a stop in Spokane and was responsible for what happened to Debbi. Despite the rumors, it is important to note that Debbi's killer has never been identified.
Steve says he understands there's a lot of hype out there about cases like his sister's, but making money off of it feels wrong to him.
"It doesn't seem to be a very reputable thing to do," he said. "It's not a classy act to take murder victim's photos for profit. It just doesn't seem right."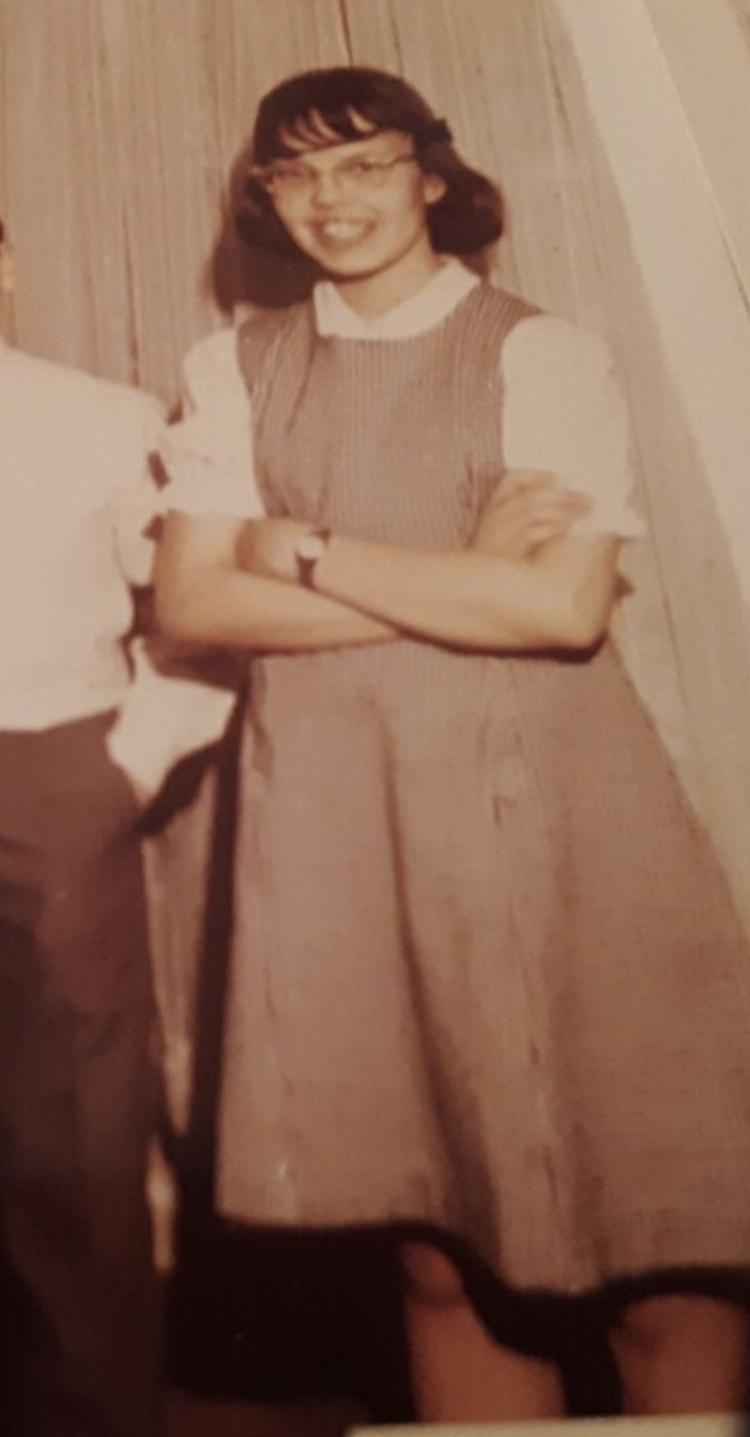 There are many third-party sellers on Amazon, including this one. It's something anyone can do through an Amazon selling plan. I found sales like Debbi's photo appear online more often than you might realize. Even if there's no crime here if they have the rights to photos like the one of Debbi, Steve believes it's still not okay.
"I don't really understand why somebody would want to do that," he said. "Maybe they aren't aware it's still an active case. I forwarded it to a detective on the Spokane Police."
Steve and other members of Debbi's family tell Hayley they are very interested in learning who, if anyone, purchased Debbi's photo and more importantly, why. They are intrigued that the photo currently says it is 'out of stock.' They are hopeful SPD can get them some answers.
KHQ reached out to the company selling Debbi's photo. As of 5:00 Tuesday, we have not yet heard back.
Hayley's complete investigation of Debbi's case will be released in the coming weeks.