NESPELEM, Wash. – It's been more than 17 years since a teen vanished. The many loved ones of Casey D. Burke are hopeful someday, they will get answers.
"(My son) was awesome, he had a big heart," his mother Veronica Gendron said. "That's what got him in trouble."
The FBI is one of multiple agencies who have assisted with the case, saying, 'a tremendous amount of resources' have gone into finding out what happened. All of the efforts have unfortunately turned up nothing to concretely say what happened to the 19-year-old.
"Not a day goes by that I don't think of him," Veronica said. "I want to put him to rest. It's just frustrating. I can't understand how someone could do something so devious and get away with it. It's like they have no heart."
Veronica reached out to our 'Help Me Hayley' asking her to feature Casey in her Q6 cold case series. She said she has tried absolutely everything to get to the truth, including reaching out to a psychic to try to get some answers.
Casey Burke was about 6'2, 180. He was strong and described as a the kind of guy who was constantly happy and smiling.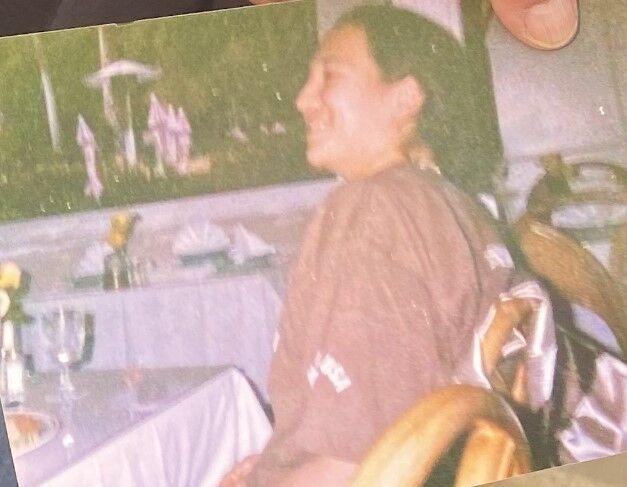 Casey was last seen near a video rental store in Nespelem on April 14, 2003.
Veronica said on the last day she believes her son was alive, they had a bit of an argument.
"I was working," she said. "I was in my office. Before (Casey) came in, we had words. We were kind of fighting, and he left. Two hours later, he came back, and brought me a new watch. He apologized and said I'll see you later mom. I never saw him again."
Veronica said she was so touched by the random gift from her son and couldn't stop smiling. But the second she saw him walk out the door, she said a feeling of dread began creeping in.
"Something wasn't right the day it happened," she said. "I had that gut feeling that something was wrong with my son. I called my other son. We went (searching) for Casey. I went to turn him in as a missing person. No one had seen him."
She said it didn't take long for word to spread. And stories about what may have occurred eventually made it back to the family.
"I (believe I) know what happened," she said. "We were told blow by blow how he was killed. We were told he was with these two individuals... they were up in the mountains on the (Colville Indian Reservation.) They got a flat tire. For some reason, he didn't want to be with them, but when they were up there, one of them asked Casey to get a wrench. He wasn't a car person and brought them the wrong wrench. They beat him to death with it. That's what we were told."
Veronica says she trusts the source who disclosed the disturbing story. She said witnesses have told family members the potential suspects have allegedly confessed.
The FBI says they too have investigated this rumor but found nothing to concretely support it. They say the search for whatever happened to Casey is ongoing.
Family members suspect money may have been a motive for someone to want to hurt Casey.
"He had gotten a check, a good size check, everyone knew," she said. "I would have given a bazillion dollars for them to not do what he did."
Casey Burke was the father to a young child when he vanished. A child that has had to grow up without her father.
"She never really got to know anything about him," she said. "I try to let her know about her dad. It's hard on everybody."
The family is urging anyone with information to please come forward.
"Justice for me would mean (whoever did this) serves time for what they did to my son," Veronica said. "I just want to be able to (bring Casey's remains) home."
If you can help, reach out to the FBI or the Colville Tribal Police Department at 509.634.2490.