SPOKANE, Wash. -- Local leaders are doing their part to try to protect families hit hard by the COVID-19 chaos and unable to pay their rent. Both Spokane's Mayor and a local judge have used their authority to halt evictions until the end of April.
The measures are meant to protect those who have lost work from being out on the streets. But there are some unintended victims in the attempt to help.
"I closed on the home in February," Richard Berger said. "It's a small, two-bedroom house."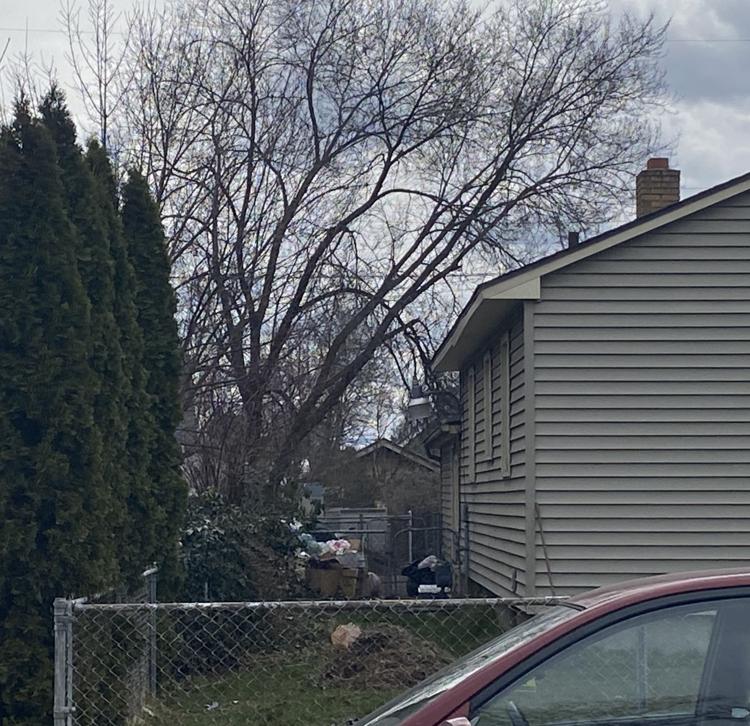 But Berger isn't exactly unpacking boxes and decorating his new purchase near Olympic and Nevada. He can't even move in.
"There has to be substantial repairs and cleaning," he said.
Why? Because he says the people living inside are trashing it and refusing to take off. Berger told our 'Help Me Hayley' in a story request that one of them was essentially house sitting for the previous owner and never left, despite the sale of the home. And now, that man has plenty of company.
"There are at least nine people living there," he said.
Piles of trash, even human waste in plastic bags can be seen on the property. The space he had such high hopes for, being destroyed more and more every day.
"The garbage is everywhere," he said.
He says there is drug paraphernalia too. Frustration mounting with children living in the neighborhood. A police document shows officers have had numerous reports on the property.
"Just since July 19th, there were at least 21 calls to the police on that house for being a nuisance," Berger said.
Before the COVID-19 chaos, Berger went to court to try to handle the challenging situation the right way.
"We served them an eviction to get out," he said. "We had an agreed order that they would be gone by April 15th at midnight. We all signed off on it. "
But now, all evictions in town are off the table. A ruling from a Spokane judge prevents the Sheriff's Office from carrying out any evictions until the end of next month.
"Because of the virus, everything is put on hold," Berger said. "If it's six months or a year, these people will be able to stay in my house for that long. Displaced workers are who this is for, but these people have never been workers or paid rent. They are basically squatters."
Officials say because at least one of the people staying inside Berger's home at one point had permission from the previous owner to be there, he at least is not technically a squatter. They say the goal of the halt in evictions is to ensure we are following the governor's order and having fewer people making contact with one another and on the streets. 
Berger does have an attorney but continues to run into roadblocks in trying to get these people to leave.