SPOKANE, Wash. -- A Gonzaga student who struggled to get a refund after an overseas trip was cancelled because of COVID-19 finally did after saying, "Help Me Hayley."
"Hayley basically did in one day what I couldn't after trying for a week," Michael Shaffer said.
Shaffer said he received a call from Expedia stating that they would be giving him his money back.
Previous Coverage:
SPOKANE, Wash. -- COVID-19 has many throughout the world questioning their travel plans.
Several airlines have announced they will work with customers who want to cancel trips, but not all of them.
Michael Schaffer should be on his way to Europe. He should be prepping for a conference he was set to attend in Switzerland. But because of the spread of the coronavirus, the GU student and military member is at home bummed out about the way things went.
He's also out more than $2,000. He had insurance on the trip but learned the situation regarding COVID-19 and the cancellations it has lead to are not covered in the policy he purchased.
"I went into the military in 2012," he said. "I am an Explosive Ordnance Disposal Technician in the Air Force. I served four years active duty and then enlisted in the Air Force reserve, while I went to school at Gonzaga."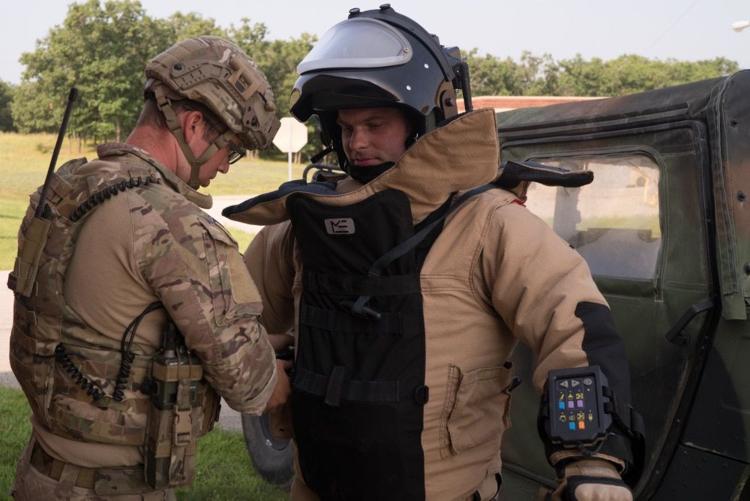 Schaffer has spent his adult life serving our country. Going wherever duty calls.
"Basically I haven't been able to go anywhere else except where the military says," he told KHQ's Hayley Guenthner. "This trip was going to be the first time I didn't have to carry (all my military gear.) This was kind of a disappointment."
He's talking about the cancellation of the trip he had been looking forward to for months.
It was the perfect mix of business and pleasure. Schaffer is in the process of earning his master's degree from Gonzaga in Clinical Mental Health Counseling.
"This would have been a nice relaxing trip," he said. "But it was also for a conference. I would have gotten the ability to converse with other international individuals with experience in counseling and psychiatry."
He told KHQ he was really looking forward to the opportunity to learn from global experts in the field.
He was all registered for the conference (also referred to as a congress) with the International Therapy Association. Last week he received an email saying, "The Swiss Government has ruled that the upcoming congress can not be held (due) to the coronavirus (COVID-19) outbreak in Switzerland and its possible spread."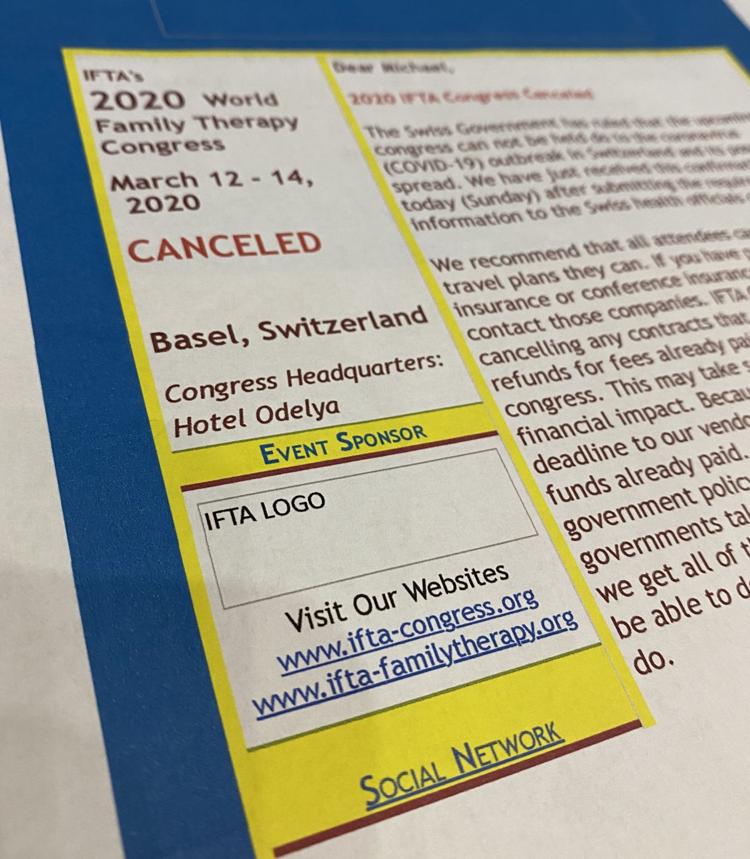 Later, he got word that his flight with Aer Lingus had been canceled too. He had stops in Dublin and Milan on the trip and planned to travel by train as well.
He received an email from Aer Lingus saying in part, "at this time, we do not anticipate any changes to our service and are therefore not offering refunds nor waiving change fees. The fare you purchased is a Saver-fare. The ticket is non-refundable. In the event of a cancellation, you may claim your unused government taxes within one month of travel date, less a refund administration fee."
Schaffer said he purchased the flight through Expedia and bought travel insurance through Travel Guard (AIG Travel Insurance.) He reached out to them and was shocked by what he learned.
"They basically said it's not our issue unless it's military orders, your dying or there's a death and you must provide a death certificate," he said. "I'm out $2,200. I kind of got hosed on this one."
Schaffer is sharing his story in hopes of recouping some of his loss. He also wants to warn others to know what they are purchasing when it comes to travel insurance.
"I basically got to a certain point where I did everything I could on my own," he said. "I'm at my wit's end and I was like, 'Help Me Hayley.'"
Hayley has spent hours reaching out to the companies involved here in hopes of finding a resolution for Schaffer. She also wants to educate other travelers before they purchase travelers insurance. It's crucial to know exactly what is covered and what is not. Experts say read the fine print, ask questions, and know exactly what you're getting.
Aer Lingus provided the following statement:
"Mr Schaffer is entitled to a full refund as a result of this cancellation, however as the reservation was booked through a third party booking agent Mr Schaffer will need to contact them directly in order for the refund to be processed."
Hayley will continue to work on this story and provide updates as they come in.