MEAD, Wash. - An increasing number of students will need to quarantine or enter the Test-to-Stay protocol at Midway Elementary, according to an email parents received from the Mead School District. 
According to the Mead School District COVID-19 dashboard, six students have tested positive since the start of the school year. 
The email to parents details that Midway Elementary is moving to "Level 2" of the COVID-19 response that is outlined by the Spokane Regional Health District.
Level 2 means students exposed to a single case of COVID in a cohort must "Test to Stay" or Quarantine if within six feet of the positive case. If exposed to two cases, all students in that cohort must Test to Stay or Quarantine.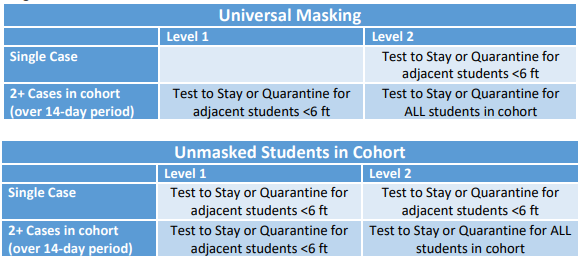 These COVID protocols apply to all districts in Spokane County.