SPOKANE, Wash. - New data from the Spokane Regional Health District (SRHD) shows which areas of Spokane County are getting vaccinated, and which areas are lacking. 
The SRHD map is broken down by zip code and shows the percentage of the people within each zip code that have had at least one COVID vaccine shot. 
Areas of south Spokane (99203) is leading the charge with over 60% of its population at least partially vaccinated. 
The surrounding Spokane area is also going strong, with most areas to the north, south and west showing at least a 40% vaccination rate.
Further out from the heart of Spokane County, vaccination rates begin to drop. To the southwest, Cheney and the surrounding area are sitting around 30%. The same can be said of areas further north of Spokane.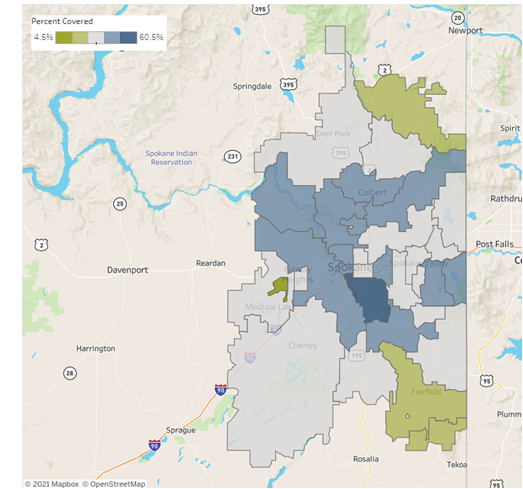 Other areas on the outskirts of the County are showing even lower numbers. Fairfield, for example, is reporting just over 25% of its population partially vaccinated.