REPUBLIC, Wash. - Almost 100 people are positive for COVID-19 after a superspreader event in Republic. 
Matt Schanz from Northeast Tri-County Health District said 95 people are positive with the majority of positives being from people who attended the event or had second-hand exposure. 
Around 500 people have been tested for COVID-19 since the event which took place on April 9 and April 10.  
Schanz said the original cases were linked to the Fraternal Order of Eagle's #68 in Republic. 
On April 9, the organization hosted a poker tournament and on April 10 they hosted a karaoke night.
"This has had a compounding impact on businesses and services within republic even today as businesses our navigating how best to function with staff who are either in isolation or quarantine," Schanz said. 
According to the Northeast Tri-County Health District, the case rate for Ferry County is over 1,000 per 100,000 over a 14 day period. This is the highest case rate the county has seen since the beginning of the pandemic.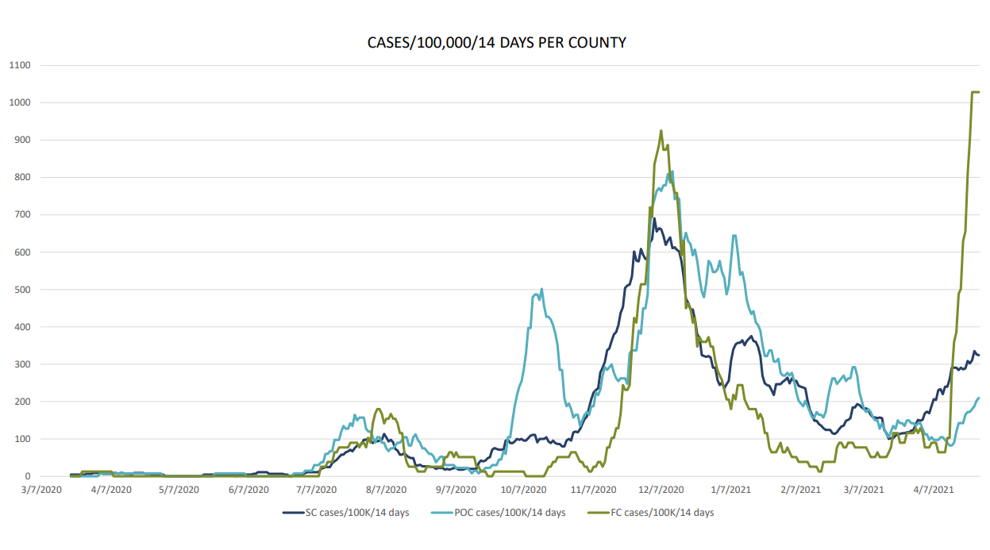 The current case rate places Ferry County above the requirement to stay in Phase 3 of the reopening plan. Small counties must report a case rate of 30 per 100,000 to stay in Phase 3.
Ferry county would also have to fail hospitalization rates to fall back into Phase 2. 
Roughly 22% of residents in Ferry County are vaccinated for COVID-19.