Restaurants shutdown. Church services canceled. Schools out of session.
These are all measures officials took to keep people safe from a mysterious disease spreading faster than communities could handle.
Does this sound familiar?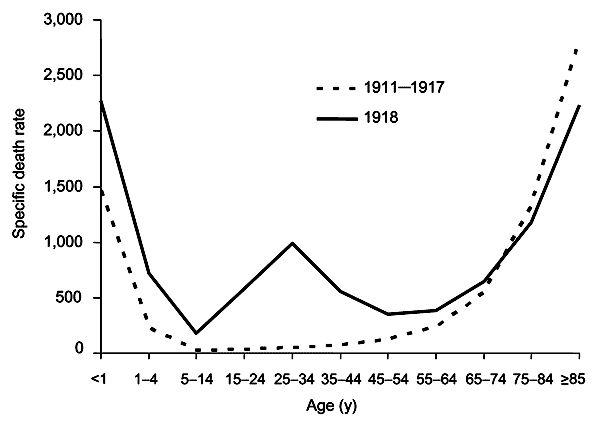 That's not just Spokane's reality now, it also happened a hundred years ago as a strain of H1N1 devastated the globe. You might know this influenza pandemic as the "Spanish flu", though as historian Logan Camporeale points out, that can be perceived as a rather erroneous nickname. 
"It's estimated a quarter to a half of the global population became infected, that tells you just how widespread it was. In the US, it was a little bit less. It was a quarter of the American population, and we had about 675,000 deaths," Dr. Julie Weiskopf said. Dr. Weiskopf is a history professor at Gonzaga University and had studied 1918's Influenza pandemic.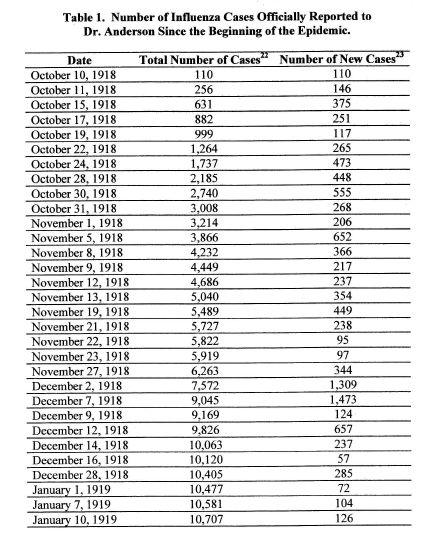 It turns out, Spokane started social distancing measures back in 1918 around the time the first local case was confirmed, even taking it a step further from measures taken during today's COVID-19 pandemic.
"They implemented staggered work schedules, and they implemented staggered shopping schedules, and so the whole point of this was not only to make sure that fewer people are gathering in places but also fewer people are on public transportation at the same time," Dr. Weiskopf said.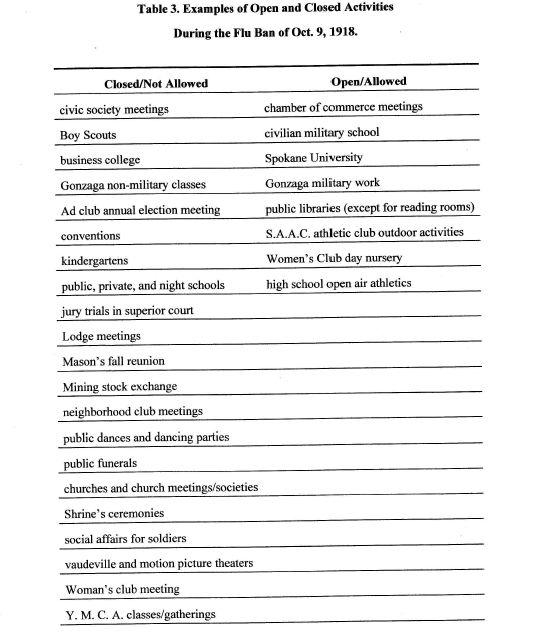 The disease hit the Spokane especially hard, with a death rate nearly three times the national average. It killed more than a thousand people in total and infected thousands more.
It still could have been worse though, and in other parts of the world, it was.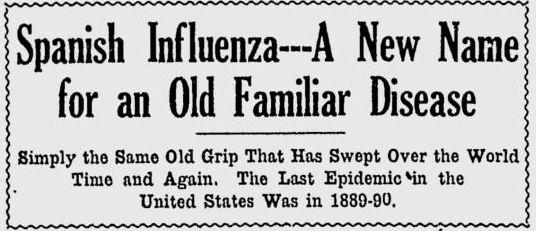 "American Samoa had an absolute quarantine put on it and nobody on those islands became infected and nobody died from influenza pandemic. Western Samoa was a German colony and under the rule of New Zealand, they had no quarantine restrictions, 90% of the population became infected and they had the highest mortality rates of anyone in the world, it was 22%," Dr. Weiskopf said, demonstrating the importance of shutting down communities sooner rather than later.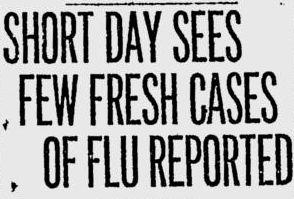 One of her biggest takeaways from the pandemic one hundred years ago -- don't forget.
"Most of society forgot about it for about 60 years afterwards and were relatively unprepared for new pandemics, so it's important to keep these incidences more at the forefront of our minds because of how significant they can be," Dr. Weiskopf. 
CORRECTION: Every historical photo used in the video portion of this story was credited to The Spokesman Review. Each photo has been added to this article with the proper courtesy.