Update, May 2, 4:26 p.m.:
SPOKANE, Wash. - Governor Jay Inslee's "Stay Home, Stay Healthy" order matched up with the spring cleaning and gardening season, which means the Spokane County.
That's part of the reason why some people are confused and a little frustrated by the county's choice to temporarily close two of the transfer stations on Sundays.
"The weekend's the day you try to get this stuff done and that's going to be really impactful to not be able to bring, you know, your yard waste and trash waste on the weekends," customer Sieg Fichte said.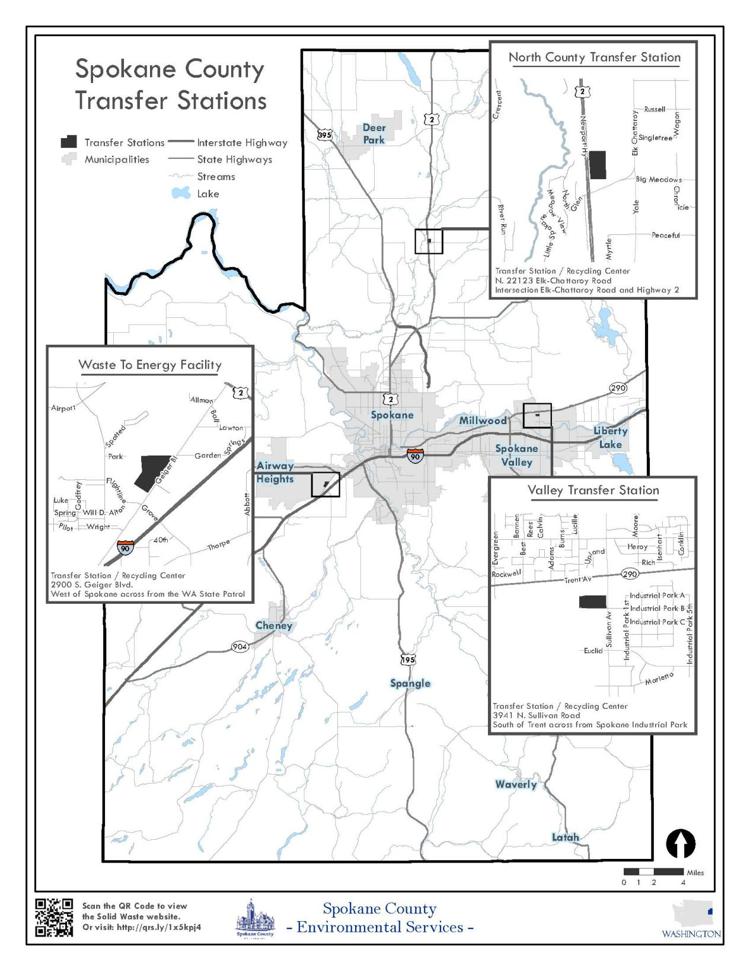 The county said part of the reason for the Sunday closures is because they don't have enough staff right now, but it's not because of layoffs.
Transfer center staff with underlying health conditions have chosen to self-quarantine for their safety, a choice the county fully supports. However, they need to adapt their services because of it.
"We've been really asking a lot from the rest of the employees to work longer hours and it just reached a point where we're working people way too long and way too hard," Martha Lou Wheatley-Bileter, Public Works Information and Outreach Manager for Spokane County, said. 
She also said the county transfer centers will be open during their normal hours for the other six days of the week. 
As far as the city's Waste-to-Energy plant goes, they're still operating seven days a week, but they're only accepting garbage drop-offs right now. 
"We were seeing many hundreds of customers on those first couple of weekend days, and we were concern about our scale house staff and concerned about distancing once people got to the tipping floor to dump their materials," City of Spokane Spokeswoman Marlene Feist said. 
Both the city and the county said they know some people are frustrated by the temporary changes, but they're necessary to protect staff and the public during the pandemic. 
Previous Coverage:
SPOKANE, Wash. - Starting this weekend, two Spokane County transfer stations will be temporarily reducing hours of operation. 
According to a release from Spokane County Environmental Services, beginning on Sunday, May 3, the North County and Valley Transfer Stations will be closed on Sundays until further notice. 
Normally, the transfer stations are open seven days a week except for major holidays. 
Deb Geiger, Spokane County Regional Solid Waste System Coordinator, reported that modifying the schedule is necessary due to temporary reductions in staff levels.
"Spokane County and our contracted transfer station operator Waste Connections, have worked hard to continue providing the full range of services a the two Spokane County solid waste transfer stations without any reduction in business hours or level of service during the current pandemic," Geiger said. "However due to reductions in staffing levels, we have determined that this modification to our schedule is needed in the short term. We will return to seven-day per week operations as soon as adequate staffing is available."
Both sites will continue to provide garbage, yard waste and recycling drop-off services from 8:30 a.m. to 5:00 p.m. Monday-Saturday. 
Meanwhile, the city of Spokane's Waste-to-Energy Facility will remain open seven days a week from 7:30 a.m. to 5:00 p.m. for garbage drop-off.