02-04-2020 UPDATE:
PASCO, WA - On Feb. 4, Theodore Milam pled guilty to first degree manslaughter for his role in the 1986 death of Robert McDonald in Pasco.
DNA from a 1999 rape case in Spokane County linked Milam - the suspect in that case - to the Pasco death.
A plea deal was reached, and Milam was sentenced to 18.5 years: 10 of which he will serve in Spokane County and 8.5 in Franklin County.
Prosecutors say part of the consideration in the sentencing was Milam's age and current health conditions.
01-15-2020 ORIGINAL STORY:
PASCO, WA - A man who has committed heinous crimes in multiple Washington state counties appeared through video conference in Franklin County court Wednesday for the first time. Theodore Milam is accused of killing a man and dumping his body into the Columbia River in February of 1986. 
Milam is charged with the murder of Robert J. McDonald. Court documents say Pasco Police Officers found McDonald's body was found floating face down in the Pasco Boat Basin on February 25th, 1986. 
An autopsy performed found that McDonald died from drowning, but did "receive blunt force trauma to the head" that led to "loss of consciousness."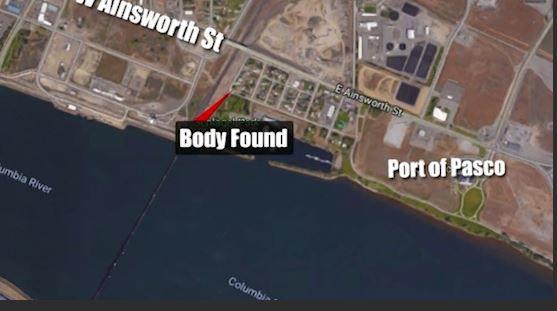 During the autopsy, a sexual assault kit was sent to the Washington State Patrol Crime Laboratory for DNA analysis. On July 10th, 2006, WSP Crime Lab was able to extract that DNA from the original swab taken from McDonald. The DNA profiled matched to another DNA profile, from a 1999 Spokane sexual assault case. 
Milam has been in custody since 2018 when law enforcement was able to match his DNA to both crimes scenes in Pasco and Spokane. You can read more about the Spokane case here.
A Spokane judge convicted Milam of raping and violently attacking the woman last week. Milam has to serve ten years in prison for this crime alone. 
He was extradited down to the Tri-Cities and faced Judge Bruce Spanner on Wednesday. Judge Banner set the conditions for his release. 
Milam will be facing over eight years in the Franklin County Jail. He is being charged with murder in the first degree. 
Milam's arraignment for the Pasco murder is set for next Tuesday. Franklin County Prosecutor Shawn Sant says that Milam is expected to be sentenced two weeks after that. His bail is set at $500,000.