UPDATE SEPT. 10 8:00 PM: 
SEATTLE - According to family members, Jake and Jamie Hyland, who lost their young son in the Cold Spring Fire, have also lost their unborn child. 
Family confirmed the heartbreaking news on Thursday, Sept. 10. 
A GoFundMe account remains active, which can be found HERE. 
UPDATE SEPT. 10 2:40 PM: 
SEATTLE - Donations continue to be accepted as medical expenses continue to grow for the couple who lost their young child in the Cold Spring Fire earlier this week.
According to an update On the GoFundMe page for Jake and Jamie Hyland, due to the "massive medical expenses and what Jake and Jamie are fighting through," the fundraising goal has been raised from $50,000 to $200,000 to help them through the costly process. 
You can visit the GoFundMe page HERE.
Jake and Jamie's family also released the following statement about their conditions on Thursday, Sept. 10:
"Jamie is stable, but in critical condition (I know that sounds contradictory, but it is what they are saying). She is on fluids and her kidneys are stable.
She has multiple infections (I don't know where). But she is responding well to antibiotics.
They believe she will be intubated for the foreseeable future (could be a day or many more they just don't know yet). They pulled some fluid that concerned them from her lungs. They will be doing a scope of some sort to see how badly her lungs are damaged from the smoke." PLEASE PRAY!
They are working to get an OR ready to clean up her burns and do skin graphs.
I'm very excited to report Kelsey just let me know Jake passed his breathing test and his incubation is coming out he has been stable and has just been sedated and resting to help recover.
He does still have the tube in his lungs because it had collapsed. But they said it wasn't collapsed anymore and that tube will stay for we don't know how long. But it is amazing he has passed his breathing test. That is huge!!!!"
1:45pm
"Jake is getting his tube out now. They plan on doing a surgery tomorrow on his arms. He is doing very well. They said he should be in the icu for At least 2 weeks. He has 4-8 surgeries ahead of him. They will be having physc come in and talk with him and I in the next couple of days."
UPDATE SEPT. 9 6:15 PM: 
Wednesday evening the family of the Hyland's released an update about their condition. 
"I just got an update from the doctor. Jake will need surgery on his arms since they are the most burned part of him. His chest and face also have patches of burns but we will not know until he is cleaned up. Internally he looks fine, they have his lung inflated. Jamie has more burns on her body, and we are waiting on the scans for her. Her burns mostly consist of her upper body. Her arms already had the surgery they will be doing on Jake to help relieve the tension from the burns. They are both still critical at this point, but Jamie is more so than Jake. Jamie's body is at 30-40% burned as of now, and Jake is at 15%. From what they know now." 
So far, $30,000 has been raised toward the $50,000 GoFundMe goal. 
PREVIOUS COVERAGE SEPT. 9 12:58 PM: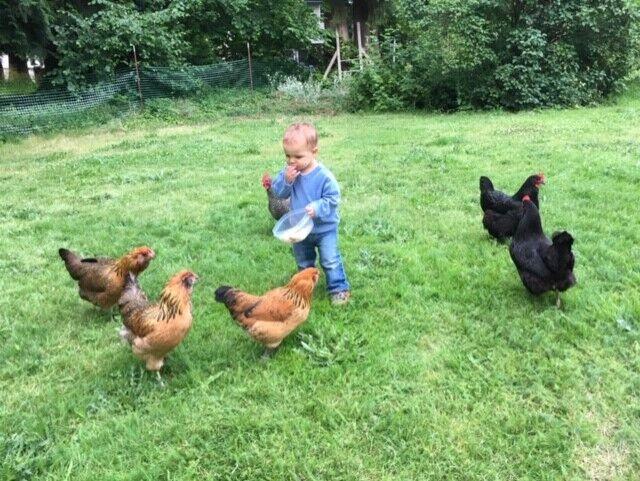 KHQ spoke with the family of Jake and Jamie Hyland, who were trapped by the Cold Springs Fire sometime on Monday while visiting property they'd just inherited in Okanogan.
According to the Hyland's loved ones, the married couple, and their 2-year-old son, were planning to spend the weekend camping. 
 The Cold Spring Fire broke out on Monday, and driven by high winds it exploded in size. Loved ones tell us that the Hylands suddenly went radio silent. Family members began frantically calling emergency services in the area, but the phone lines and internet were down everywhere.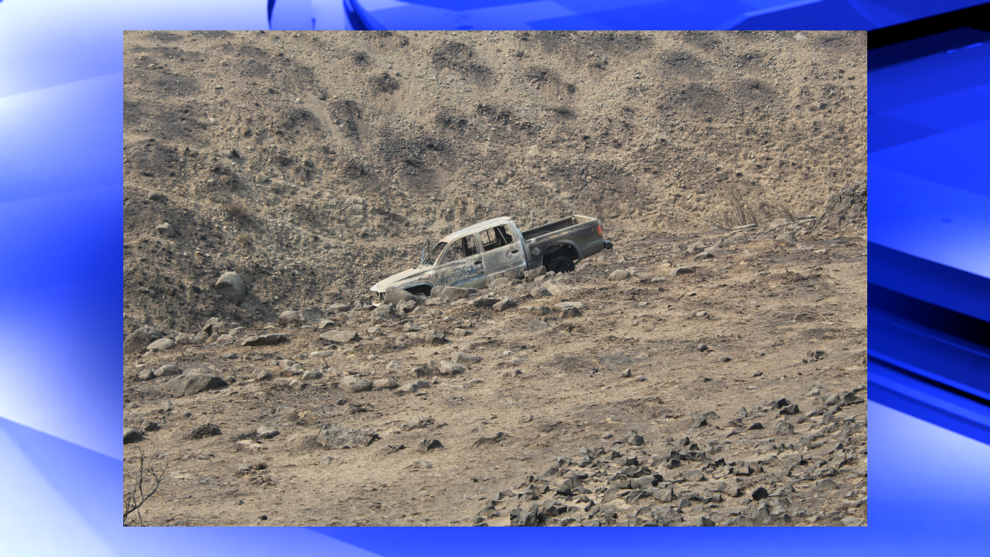 The Facebook Group "Okanogan Highlands Fire Watch" helped publicize the family's disappearance and the Sheriff's office began searching for them with a volunteer team. According to loved ones, the Hyland's truck was found on Tuesday, burned out near the Columbia River in Okanogan County, but the family was not in it. On Wednesday, the family was found on the banks of the Columbia River.
Loved ones tell us Jake and Jamie Hyland were alive but had serious burns across at least 50% of their bodies. Their child did not survive, according to family members of the Hylands.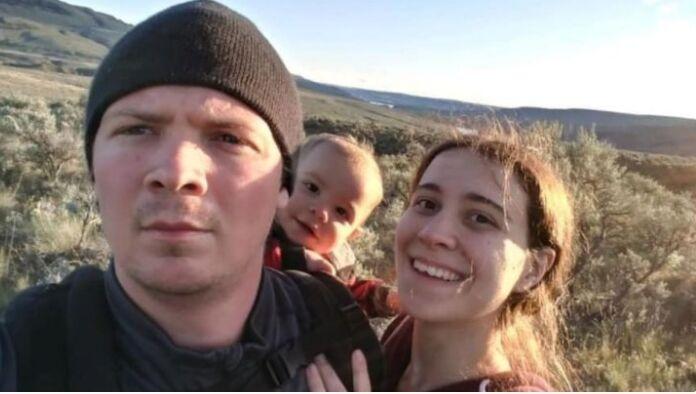 Wednesday afternoon, the University of Washington Medicine released a statement about their treatment. 
"Harborview Medical Center, the only Level I trauma and burn center for the region,  received two patients today, Sept. 9,  from the Cold Springs Fire in Okanogan County. The male and female are both critical and suffering from burns.  They were transported by Airlift Northwest and the male arrived to Harborview's Emergency Department at approximately 1:30 p.m. followed by the female at approximately 2:15 p.m.  They are being assessed, evaluated and cared for by trauma and burn specialists."
The Washington Commissioner of Public Lands, Hilary Franz also releasing a statement Wednesday afternoon.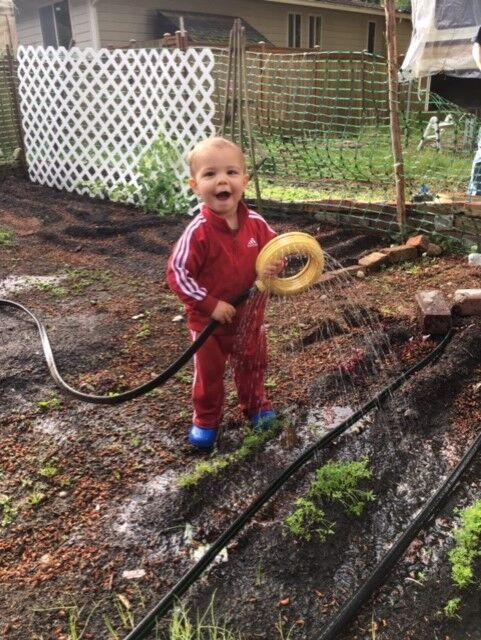 "I came out to Malden to see first-hand the devastation of the wildfires that erupted across Washington state over Labor Day weekend. Many homes and buildings were lost throughout the state, but the relief I felt in this tragedy is that we hadn't lost any lives. That tragically and horrifically changed today. 
"My heart breaks for the family of the child who perished in the Cold Springs fire. I am devastated. The DNR family is devastated. The pain that family is going through is unfathomable. 
"During every fire season, I wake up each day praying we will not lose a single life — civilian or firefighter. To be honest, it's horrible that we must base so much on prayer.
"My team at DNR and the firefighting community all across Washington will continue working as hard as we can to protect lives and communities. But I need every single resident of Washington to care about this. Not just today, but tomorrow, and every day until we have the resources to protect our communities and protect our firefighters."