SPOKANE - Spokane County air quality has become the worst in the entire country as of 8 p.m. Tuesday, June 4. 
The smoke is coming from 243 Fire in Grant County.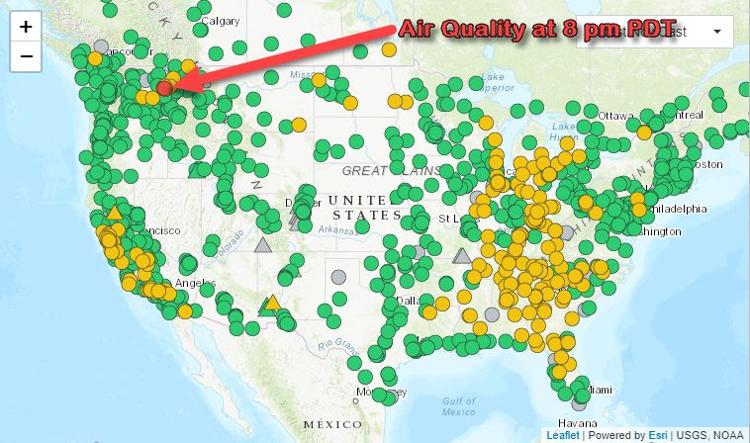 PREVIOUS COVERAGE:
SPOKANE  - The air quality in Spokane county has dropped to unhealthy levels.
An unhealthy index means that everyone may be experiencing some adverse health effects. People in the sensitive groups may experience more serious health effects.