SPOKANE, Wash. -- An apartment complex on Spokane's lower South Hill is left picking up the pieces after one of the tenants lit her apartment on fire and left with a suitcase. The damage she admits she intentionally caused spread to other units.
Natalia Hensz told KHQ she started the fire under a sink and watched as it grew.
"Yeah, I did it," she said.
When asked if she felt sorry for the people who are now struggling because of her actions, she said, sort of.
"Maybe a little bit," she said while in the Spokane County Jail.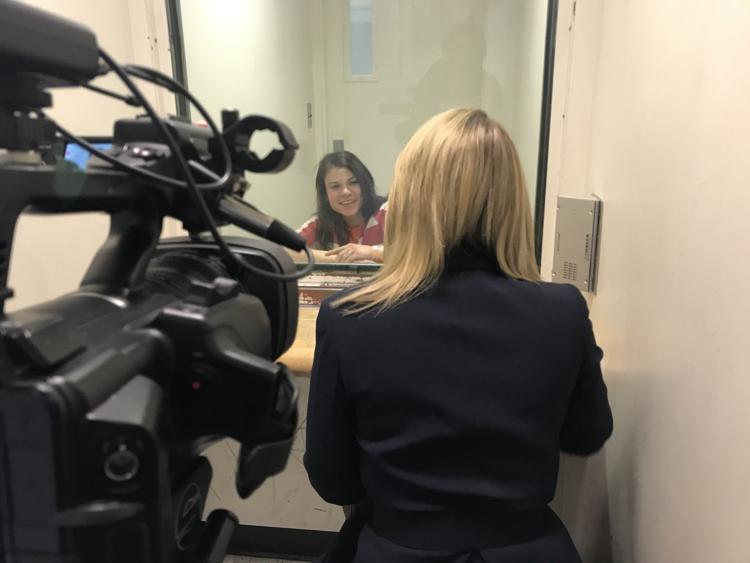 But even that sliver, if you can call it that, of remorse from Hensz does nothing for the victims in her path of destruction.
"I have stage four cancer," said Robin Fenn. "I just want to lay down."
Fenn used to share a wall with Hensz at the complex on West 8th. Now, she shares the smoke Hensz caused. It's lingering in Fenn's apartment, even a few days after the fire was put out.
"I can tell (there's a lot of smoke) with my head and in my eyes," she said.
It's one more health concern Fenn's frail body just cannot handle. Her family said, "Help Me Hayley" because her place needs some professional help.
"That's all we want is a safe place to sleep at night," Fenn told KHQ's Hayley Guenthner. "The landlord, I can't get a hold of him. We don't have anybody in our corner. Well, wait, now we have Hayley."
And Hayley got right to work sorting through what was really going on. She quickly met a man named Marshal LaFave, the new man in charge.
"We love our tenants," he said. "We take very good care of them. (Southside Investments) has many units in this area. We're trying to clean up the neighborhood. We just want to help."
Marshal clarified why Fenn's attempts to get help were not successful.
"She was reaching out to the wrong person," he said. "That's what I believe happened.
Fenn said she was unaware there was a new contact for the property, but she knows now and is more grateful than ever that she does. Within minutes of Hayley explaining the situation to Marshal, he had a fix in place to professional purify the air in Fenn's unit. It is a process that takes several hours. In the meantime, he told Hayley he wanted to make sure Fenn was comfortable.
He arranged to have her stay at the Davenport while the work on her unit is completed.
"And tonight, dinner is on us," he said to Fenn. "We want to get your breakfast too."
"Thank you," Fenn said. "And now, I know who to call."
LaFave said it is his understanding the tenants were told of the management change. Fenn said she does not recall ever being notified but is grateful to have LaFave's help.