KOOTENAI COUNTY, IDAHO -- All one North Idaho man wants to do is stay on the right path. A cruel thief tried to buck him off, stealing the one thing that was getting him healthy both mentally and physically. That was until one local business in Coeur d'Alene stepped in to remind him, this world has more good than bad.
"The last month or so, my PTSD has been real bad," said Terry Alger.
Terry says while his physical and mental pain has been particularly debilitating in recent weeks, it's been there for years. He says he spent the best days of his life fighting fires. He says he worked to help protect people and property all over the country. He loved it, but says eventually, his body simply couldn't take one more day.
"I couldn't pass the physical anymore, I'm on permanent disability," he said.
Terry, now 56-years-old, says he suffers from chronic back pain. He says the physical demands of the work he did took a toll. He turned to things he shouldn't have and had some run-ins with the law.
He says doctors encouraged him to find a good bicycle, to get him to a good spot in more ways than one. He worked hard to save up and buy a nice one.
"My bike was a way for me to work out and stay healthy," he said. "All the symptoms kind of subsided."
But all that came crashing down when Terry says someone stole his bicycle. He said it was taken while parked in a garage. All his hard work, all that progress, he felt the thief had taken that too.
"Oh, it meant everything to me," he said.
Terry kept diligent records of his bicycle including the serial number. For months, he clung to hope police would recover it. Good news never came. That's when he called KHQ's Hayley Guenthner.
Hayley reached out to Trek Bicycle Store in Coeur d'Alene where Terry had purchased the bike originally. The owner, Carrie Martin, didn't skip a beat immediately offering to do whatever she could to help.
Hayley told Terry the exciting news. He immediately burst into tears.
"We've known him for a while, he's been a customer (at the shop,)" Carrie said. "We were like of course. It's our pleasure to do it."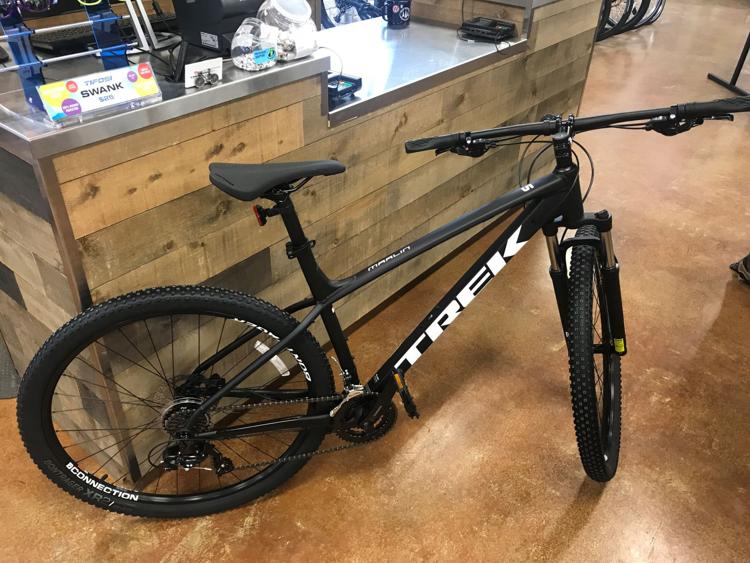 The shop is hooking Terry up with the newer version of his bike that was stolen. He tells KHQ the reminder that this world has more good than bad is overwhelming. Through tears, he thanked the shop repeatedly for their kindness.
Terry says he was told police did arrest a suspect but that the case went nowhere.