SPOKANE, Wash. -- Back in November of 2018, KHQ's "Help Me Hayley" introduced us all to a little boy named Kolton after his beloved Christmas Olaf was stolen. The response to Hayley's story was overwhelming, and the Olaf was quickly replaced.
Kolton was ecstatic because the Frozen character provided a much-needed distraction for him while he received cancer treatments. When that story aired, we were thrilled to report Kolton was in remission. On Monday, January 13, we got the devastating news that the cancer had returned.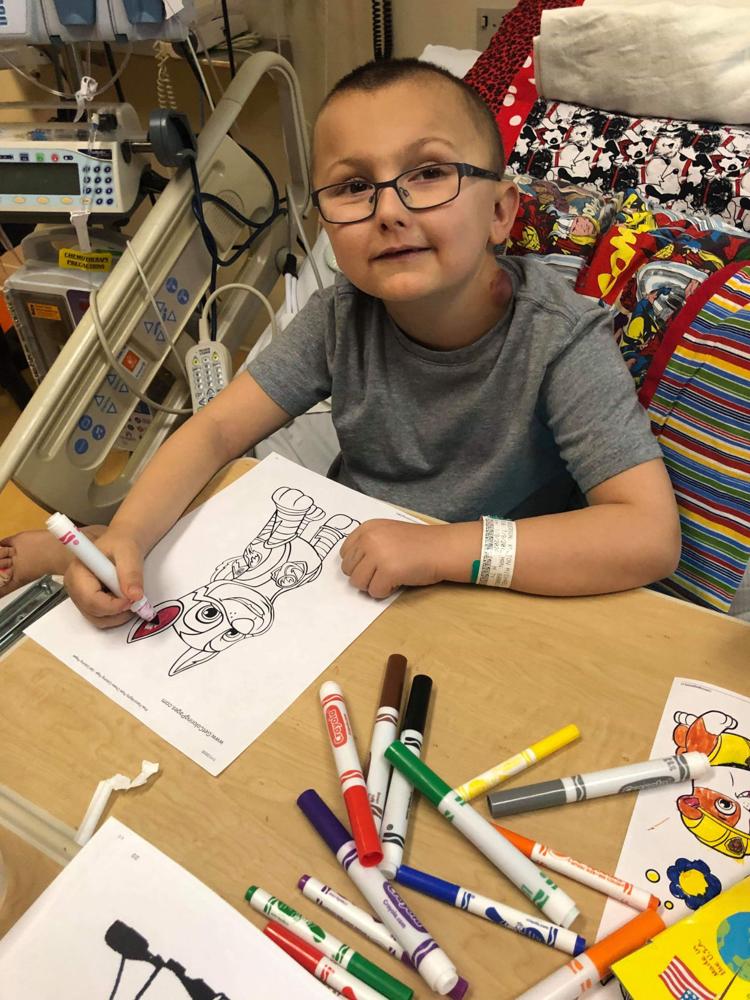 Bill Anderson and his wife have been staying with their son at the hospital while he tries to once again beat it. They never thought they would find themselves crime victims while they were there, but on Monday they found their car ransacked while it was parked in one of the hospital parking garages. Hundreds of dollars worth of property was taken.
"We usually bring up an extra TV for my wife and I to watch in the hospital so Kolton can have the one in his room to watch movies," Bill said. "The TV that was taken was the one from Kolton's room at home."
The thieves also stole a battery jump box, some sunglasses and more, but Bill says they don't care about 'stuff.' The only thing they want, the only thing they even care about is their little boy beating the odds that they know are stacked against him.
"We've been told there is no cure once it relapses," Bill said. "We have to be strong. We have to. All he wants is to be a little kid."
The family had been enjoying and taking full advantage of the months where Kolton had a clean bill of health.
"He's just a fun loving seven-year-old," Bill said. "He loves to be outside, going swimming, camping. We thought we were through with this. We thought he beat it."
But then Fall hit.
"That's when we felt a little bump in his neck," Bill said. "Scans came back clean in September, but it continued to grow."
So they took Kolton back to his doctor. A biopsy confirmed their worst fears.
"When it came back, he said, 'but dad, I thought I beat this,'" Bill said. "I didn't know what to say other than, 'we'll have to fight just as hard to beat it again.'"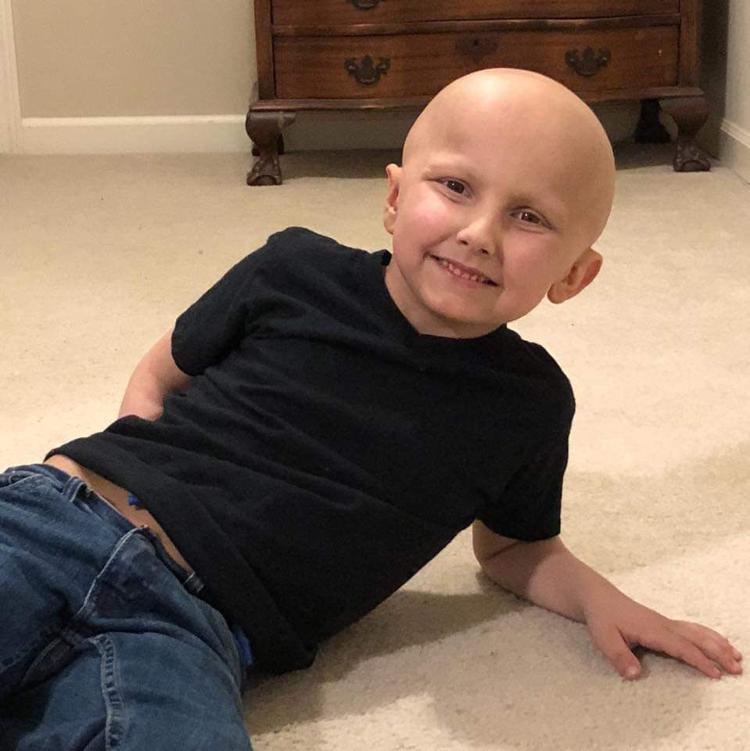 That's why the family is spending so much time at Sacred Heart. Being the victim of a property crime, especially on hospital grounds, was the last thing on their minds.
"We're here at the hospital going through the worst part of our lives, then something like this happens," Bill said.
Bill spoke to our Hayley Guenthner because he wants more security in the parking garages. He also wanted to warn other families that this is going on.
"We found out another family in the pediatric oncology also had their car broken into around the same time," he said.
The family has created a GoFundMe account, which can be viewed HERE.
The hospital provided the following statement:
"Providence Sacred Heart Medical Center & Children's Hospital takes the safety and security of our patients and visitors very seriously. We have taken significant measures to increase physical security through the campus and are always looking for areas of improvement. In addition to cameras to assist with monitoring garages and an increase in staffing, the Providence Security team has added more routine patrols both on foot and by car. These additional safety measures resulted in 75% fewer vehicle burglaries from 2018 to 2019.
Anytime a patient or visitor feels unsafe on our hospital campus, they can request a security escort to their vehicle by calling 509-474-7777. A member of the Providence Security team will be happy to assist them.
As a precaution, we recommend everyone follow these safety practices:
• Never leave your keys in the ignition or elsewhere in the vehicle.
• Don't leave packages, purses, electronics, bags/briefcases, automatic garage door openers, personal papers and mail or other items in plain view in your vehicle which can invite a break-in and lead to vehicle theft, home burglary and identification theft.
• Never hide a second set of keys in your vehicle. Extra keys can easily be found, especially by experienced thieves who know the hiding places in vehicles."