SPOKANE, Wash. - The headstone donated by anonymous Spokane donors for a young girl's gravesite is finally complete. The family of murder victim Marsi Belecz said it turned out perfect, and the design is something Marsi would have loved.
Marsi Belecz was just 12-years-old when she was sexually assaulted and stabbed to death in 1985. Last year, SPD announced they had finally identified the man who murdered her, who was since deceased.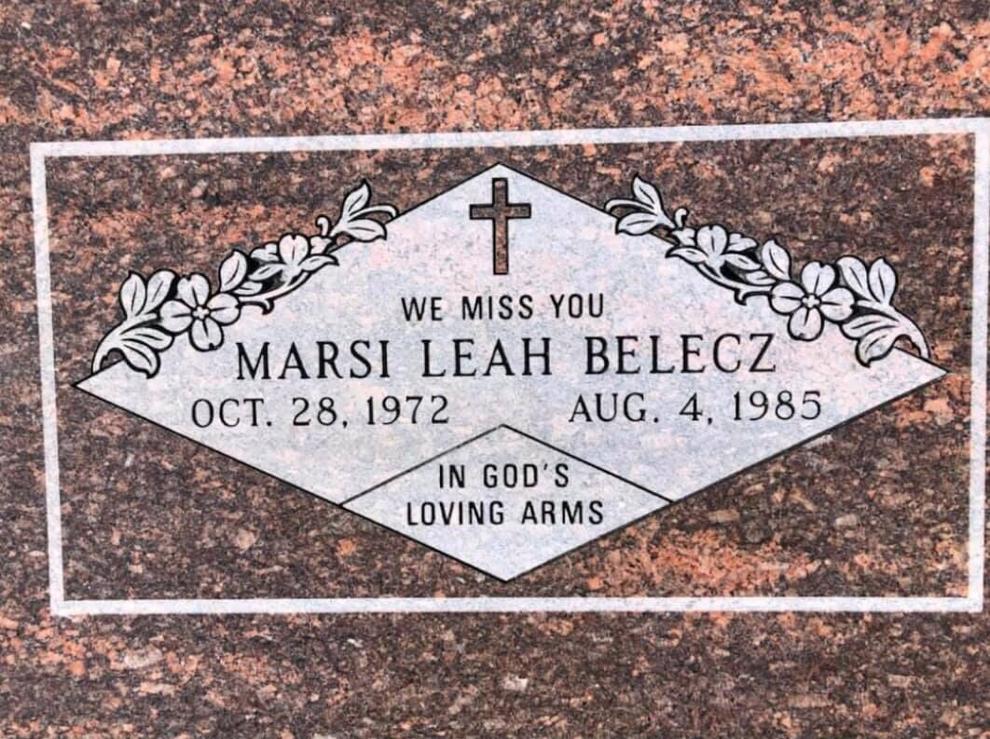 Detectives exhumed the body of Marsi's killer in 2020. DNA found at the scene was a match to a man named Clayton Giese. He died in a car crash years ago.
He did not know Marsi. Her sisters believe Marsi met him at a party after running away from their home.
KHQ covered Marsi's case in our Q6 Cold Case series the year prior to it being solved. Marsi's sister Donna told our 'Help Me Hayley' that it was devastating to them to see while Marsi's killer had a headstone, she did not.
"We tried to come together but never could afford one," she said.
As soon as the story aired, offers to help cover costs poured in. Soon after, two good Samaritans arranged to cover it in full.
"Two anonymous donors have come forward to donate a headstone for Marsi," Lisa Barber, of Holy Cross, told KHQ. "As a result of the cold case of her murder being solved this has affected our staff by bringing awareness to the history that our cemeteries contain. Our immediate staff was touched to learn of the circumstances behind her burial here and hope that now the family can visit the grave finding comfort in the headstone once it is placed. We will work directly with Donna and family to implement their design in this memorial tribute to Marsi."
The family has been waiting for months to see the finished product and Tuesday, they received a photo.
"Everyone who has seen it has loved it," Donna said.
She told Hayley she thinks Marsi would have loved the design and color very much too. She wanted to pass along her incredible gratitude to our community for so much love and support.
"Thank you for being there when I needed the help," Donna said. "It meant a lot."
The cemetery is still waiting for the ground to soften before installation. The family said they are looking forward to visiting when it's all complete.