Colfax, Wash. – A  mother of four is willing to pack up one life in hopes of saving multiple. Amy Kraut says three of her four adult children have been diagnosed with Alport Syndrome-Hereditary Nephritis. The kidney disease requires them to hook up to a dialysis machine every single night. It buys them time, but they all desperately need new kidneys.
"I don't think my children see the hardship because mom takes the brunt of it," Amy said. "I know how to do life on dialysis."
Because for years, it's the only one Amy has known.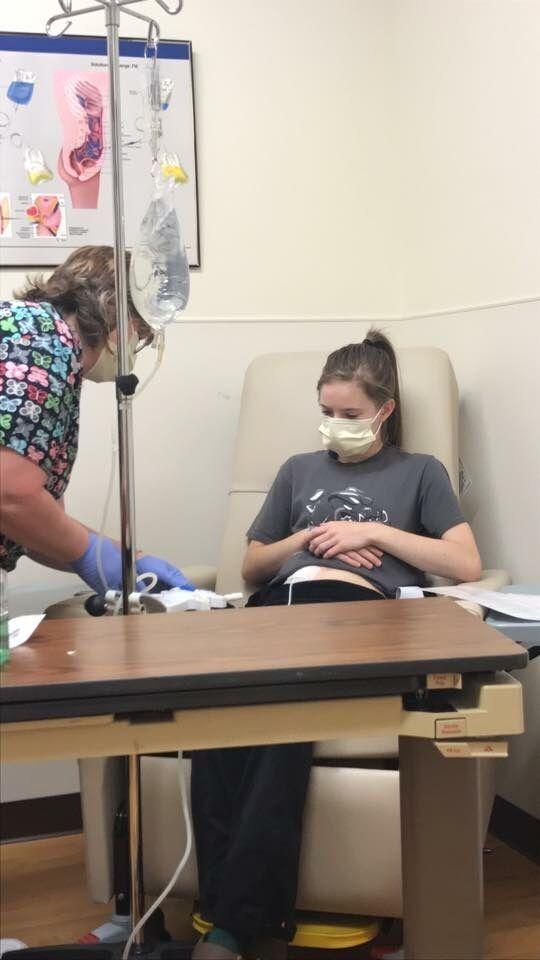 "I have three children with a hereditary kidney disease," she said.
It is exactly what their dad had. In 2008, Richard Kraut's body couldn't take one more day, and this family lost their hero.
"He died due to complications from being on dialysis for too long," Amy said of her late husband.
A fate she fears to her core will find the other people she loves so deeply.
"All three of my children with (the diagnosis) need transplants, kidney transplants," she said. "Time is of the essence."
They've lived in the northwest for their entire lives, but Amy is willing to start anew 1,500 plus miles away in hopes of finding a better, healthier tomorrow.
"For both girls, I think they have a better chance of actually getting the phone call if we are down and available," Amy said.
In Texas, Amy wants to get her daughters on multiple recipient lists.
Amy's been working three jobs to keep her family going. She is known around Colfax as the favorite school bus driver. She's been able to provide for her family, but a cross country move wasn't in the budget.
"It was a bit overwhelming," she said.
It's stressful and worrisome, but hails in comparison to the alternative.
"I'm scared, yeah," she said.
Amy said in order to be a candidate for a new kidney, you must prove you have someone who can provide around the clock care at a moments notice. For two of her three children, she is that person. She says because her daughters also receive at home dialysis, their living conditions must meet certain standards to accommodate this critical need. She says finding a new rental in Texas has been challenging and expensive. 
Amy says while programs closer to home are wonderful, she believes in her heart the move will bump up the odds for her daughter's to simply have a chance. Amy says her son did receive a new kidney in 2018, but his body ultimately rejected it.
One of our Help Me Hayley's contacts at the Wishing Star Foundation made Hayley aware of this story. If you would like to help or learn more about their story, click here