SPOKANE, Wash. -- Virtually learning is officially underway for many local schools, including students within the Spokane Public School District as of Monday. Parents certainly have their hands full, balancing their careers and families, with many living rooms now serving as classrooms.
Scott Wilder knows the balancing act all too well.
"I'm a single dad trying to raise these girls," he said.
And 2020 has made that job all the more difficult, especially when it comes to remote learning for his fourth and fifth grader.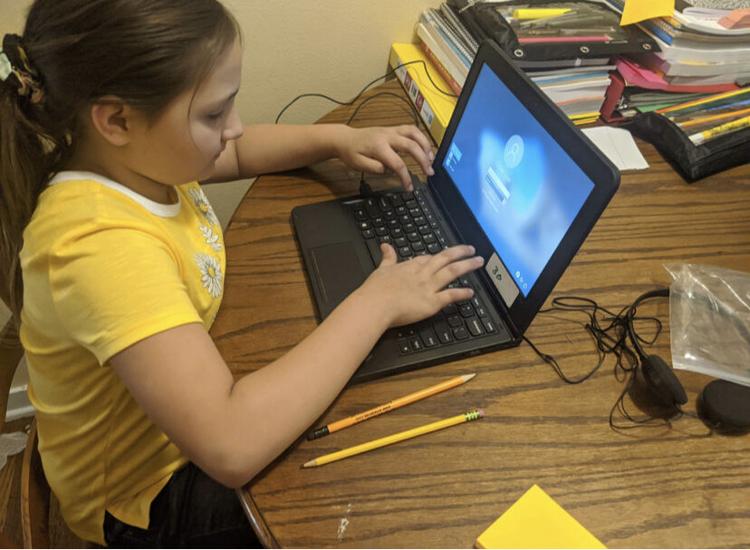 "It's been a struggle this morning," he told our Help Me Hayley. "We keep trying to log on and we can't. We are trying to get wifi on my phone. It's really frustrating."
Scott wrote to our Help Me Hayley saying he tried to figure out a way to get their home online. He said he reached out to Comcast.
"I called them and when they asked for our address, they said no," he said. "We can't provide internet to this address because the previous tenant owes a bill."
Scott told Hayley he was stunned, and wondered why that would have any impact on his ability to get service. He said he decided to call them again and ask one more time for someone, anyone to give this another look. 
"They said we can put a ticket in but it will take 10-14 days," he told Hayley.
It's time this family doesn't have.
"If we don't have internet; we don't have school," he said.
So, he thought, maybe Hayley can help.
"I know you get things done," he said.
And immediately Hayley got on it. She reached out to Comcast and they assured her, they were on it. Within a few hours, the family had a knock on their door. A crew was there to ensure internet would be one less worry for the family, even waiving associated fees.
Hayley is one of the many working parents who also is overseeing virtual learning. She did the majority of this report while her fourth grader sat next to her on his zoom meetings for class. She reached out to fellow parents for the best advice on how to balance it all, or at least try to.
Below are some responses we got from fellow parents. We're all in this together! 
Designated work/school space
Get dressed and ready every morning to make it feel more normal
Have a schedule, post it somewhere for all to see, and stick to it
Find a comfortable and sturdy chair
Take timely breaks
Give younger children 'assignments' and actives 
Practice patience and KINDNESS