SPOKANE VALLEY, Wash. -- The Coronavirus crisis has taken away so much of what we know and love. And that includes our ability to provide comfort for loved ones in their final moments.
Back in late April, our Help Me Hayley did a story with a gentleman who lost his wife of 58 years. She was transported from their home near Sacheen Lake to a hospital in Spokane for some medical issues. The family was told due to policy, they could not visit her. The only exceptions to that rule is for those going through end of life care and a support person for a woman giving birth. She fit neither category. One morning, her health declined rapidly. She died without her loving husband by her side.
Every medical facility, including nursing homes, can have variable policies when it comes to visitors during COVID. But from what we have found, when a patient or resident enters hospice care, adjustments are made.
Our 'Help Me Hayley' received the following request from Melanie Bergeson about this very issue. She said she tried to come up with a resolution with The Gardens on University but was not successful. Hayley received the following request: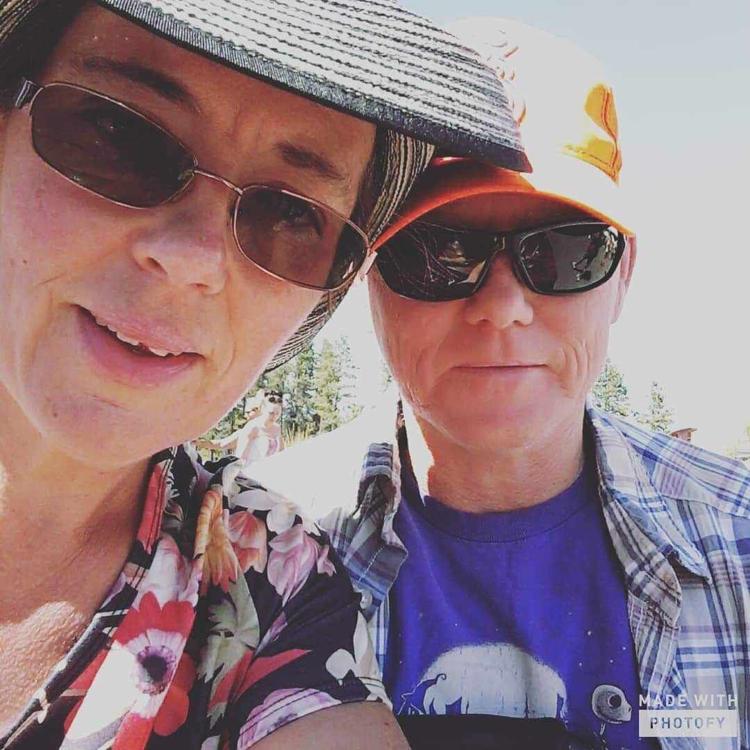 "I'll try to make a long story short. My husband is in a nursing home here in the Spokane Valley. He has been there since last Dec. He went into the hospital after a violent episode at home. He has been diagnosed with Lewy Body Dementia. It has progressed very rapidly. We knew something was very wrong before the diagnosis, just had no idea how bad. He just recently got put on Hospice just a couple weeks ago. He is on Hospice for end of life care and the dr. at the nursing home stated 2 months at best for my husband. From what I understand this means I can now see my husband, I have not seen him except just one time recently since March 13th, I've seen it on the news, I have gotten an email from his nursing, and hospice have all verbalized that with this virus that once someone has been put on end of life care with Hospice that their loved ones were then allowed to be with them. The Director at the nursing home keeps stopping me. I have a friend that has a family member in a nursing home on hospice and they are being allowed to see them. I don't understand why the director at my husband's nursing home is being this way. He has stated that I would not be allowed in until my husband was unresponsive. This is not acceptable to me. My husband and I will celebrate 16 years in July. His name is Scotty. He is 56 years old. He is too young but he has had a lifetime of illness, he's been diabetic since birth and as you know many difficulties come with that. His Diabetes is actually the #1 reason for the neurological breakdown in his brain causing the Lewy Body Dementia. He is my heart! My soulmate. It breaks my heart that I am not being able to be with him now when he needs me the most. His quality of life is 0 now. The least that could be allowed is for me to be able to be with him. We both need this. His nurse told me how he cries out for me. This breaks my heart. The only positive is he really has no knowledge of this virus. He goes in and out of knowing who I am when I do get to video chat with him through Hospice, when he mention's his nickname for me then I know he knows it's me. I am just hoping that there is something you can do to help me be able to have visits with my husband. This has been so devastating; I just need to be with him while I still can. Thank you !"
Hayley received that request last Tuesday. Since then, she has made multiple calls to the man in charge at The Gardens on University. The director told Hayley Monday he would do an interview with her Tuesday morning. Shortly before that was set to occur, he cancelled and instead told her he would issue a statement. 
Jeff Chamberlain, Executive Director of The Gardens on University, told Hayley during a phone call they will be working with the couple to ensure they can see each other in a way for them to feel comfortable. He also released the below statement.
"COVID-19 has presented a unique set of challenges.  To participate in Medicare and Medicaid, we must comply with Federal and State requirements designed to protect residents.  Implementation requires a balanced approach.  To prevent the spread of COVID-19, facilities and health care workers need to significantly reduce the number of people entering and interacting with residents and staff.  Currently, in Washington State, all family visitations are prohibited by proclamation of Governor Inslee.  There is an exception for end-of-life scenarios which we have accommodated several times.  A risk-benefit analysis must be made on a case-by-case basis, incorporating the best interest of the resident against the risk of introducing the virus to other residents, a population that has a very high morbidity and mortality rate.  These measures have served the residents and families of the Cornerstone facilities as there are no active cases of COVID-19 in any of our 14 Long-Term-Care facilities.
When a patient or resident has a terminal condition, even if they are not actively dying, we look for the best resources available for them and their families.  Hospice is one of those added resources that provides care, counseling, and virtual visits.  We provide personal visits where we can.  Where there has been a change of condition, we have increased the frequency of visits.  We provide Personal Protective Equipment (PPE) for visitors to limit potential infection from spreading. 
The challenge is to balance safety with the unknown and addressing COVID-19 concerns while providing a sense of "normalcy" for our residents and their families.  This balancing act doesn't always yield picture-perfect results and we constantly look for ways to improve on them.  We send weekly "family letters" as a way to provide full disclosure and transparency with our residents and families and appreciate the feedback we get.
The Kaiser Family Foundation, a non-profit organization that focuses on major health care issues in the U.S. recently presented the following statistics:
7,732 Long-Term-Care facilities in 43 states have had known cases of the coronavirus
42% of all U.S. deaths attributed to the virus occurred within long-term-care facilities
In Washington, as of May 13, 2020, there are 2,894 cases in LTC facilities.  LTC facility deaths as % of total WA State deaths is 53%.
KHQ also looked into the background of the facility. Their Health Inspection Rating is listed as "Much Below Average." They've also been cited for abuse. To learn more about that, click HERE.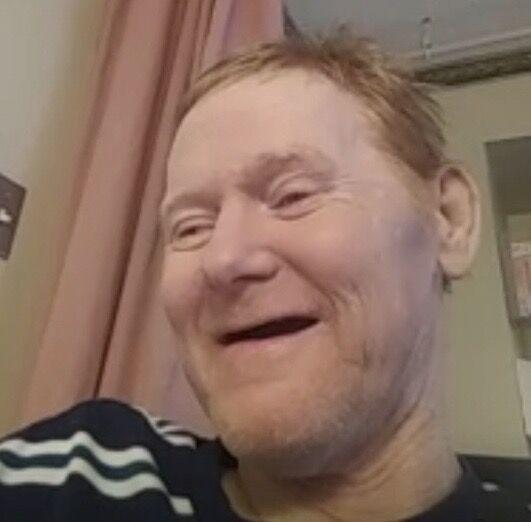 Melanie said she gave The Gardens on University a heads up about the story. She said she was then told she could see her husband once a week but only in the foyer of the facility.
"It's hard enough because I know what's coming for him," she said. "To not be with him, to not be able to talk to him and tell him it's okay. I don't want to have to do that in a foyer where people are coming back and forth. It's a moment that should be private."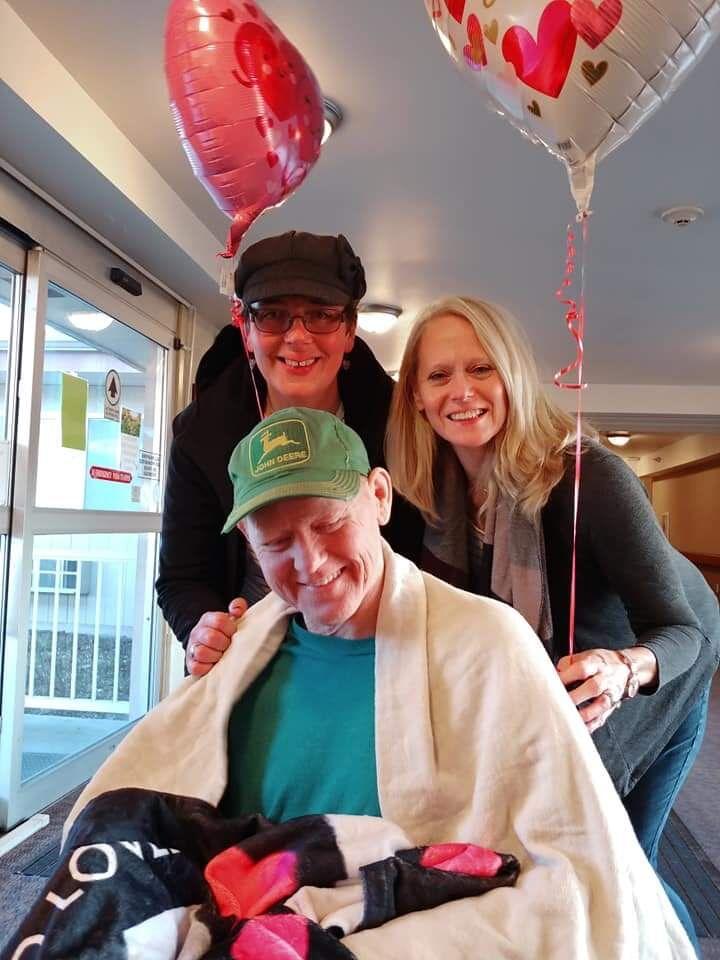 Melanie told Hayley she knows patient and resident safety is and should be the top priority. But she said her situation is different. All she wants is to provide beside comfort to the love of her life.
"If you have a heart at all know he's a person, I'm a person," she said. "We had a life. For him to sit in there alone, it's not right. It's not right."