COEUR D'ALENE, Idaho -- It was a vehicle vs. pedestrian accident that was caught on camera. The family of the boy who was hit hoped the driver's insurance company would cover the medical bills and bicycle repairs associated with the incident, but they learned despite cameras capturing the whole thing, they were in for quite the fight.
Vicky Clark said her 15-year-old son Michael has always been a bright light, even during life's heartbreaks.
"His father passed away six-years-ago," Vicky said. "His grandmother died two years later."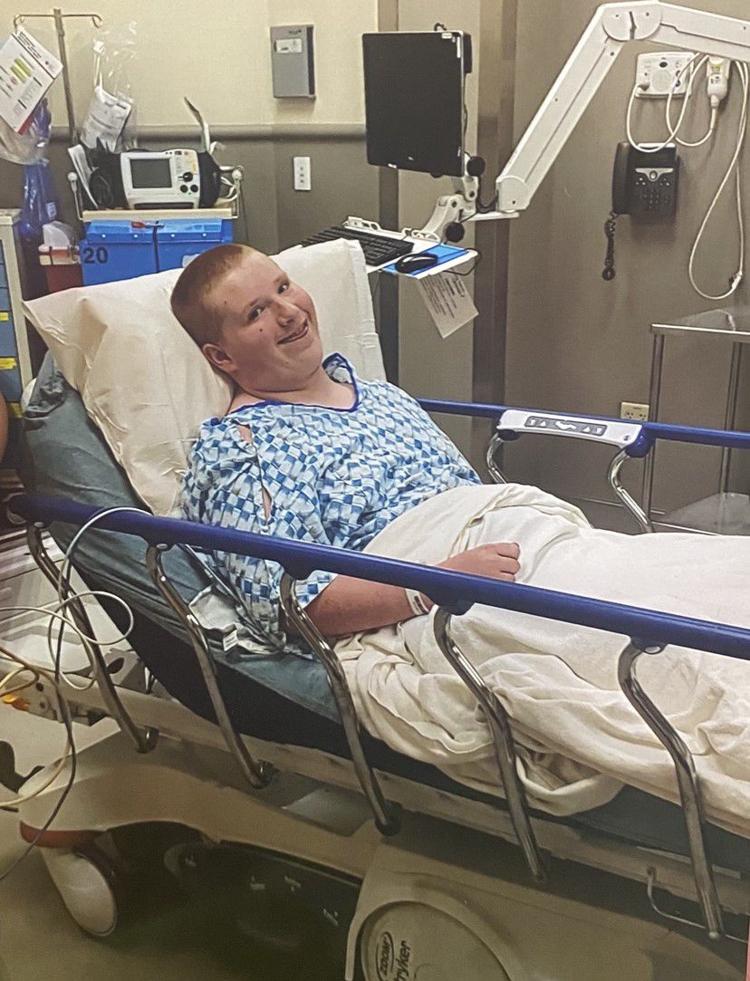 But that grandma made sure Michael always had something to remind him of her.
"She left him that bike," she said.
They were not the typical wheels for a high schooler.
"It was a recumbent bike," Vicky said. "Some say it is kind of dorky. But he loved it. He was very proud to ride that bike."
That's exactly what he was doing in October of 2019. He was heading home for the day as captured in CDA High School surveillance footage the day the incident happened.
"He was in a crosswalk," Vicky told our Help Me Hayley. "The one right here at Hoffman and Fourth."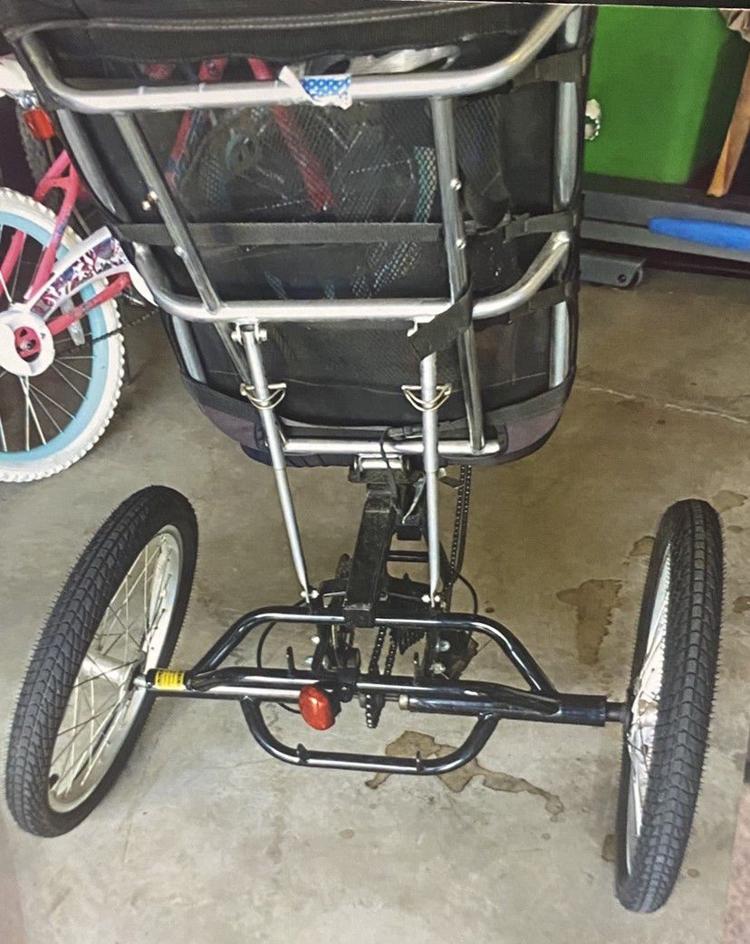 Instead of telling us what went down, Vicky wanted to show us. She provided video from the school's cameras. You can view it in the video version of this report.
"Michael comes down here and he comes to a stop," Vicky said about the clip. "A black car comes and wants to turn. They stop because they see Michael. Another car comes from the opposite direction that stops because they also see Michael."
With everyone stopped, Michael entered the marked crosswalk. As he did, a third car hits him. Video captured that same car leaving the high school parking lot seconds earlier.
"I just started to cry...when I saw his body hit the ground," Vicky said.
As disturbing as that is for Vicky to watch, it is what happens in the next 30 seconds that continues to bother her every single day.
"She never leaves her vehicle," Vicky said after watching the footage. "(He told me) she leaned out the window. You can't see that happen. Says are you okay as he's being pulled from the street. He said yes and she leaves."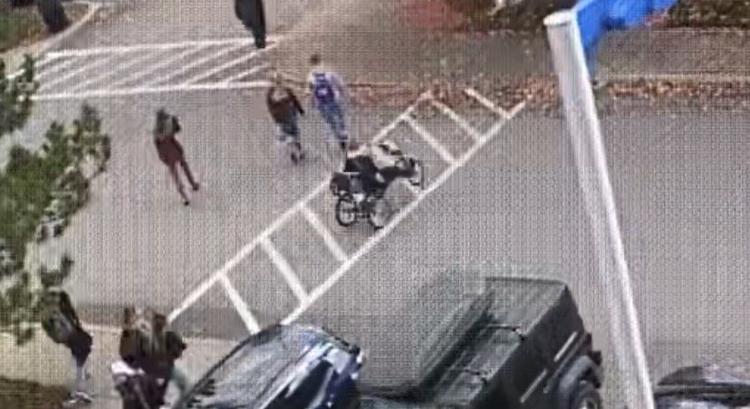 KHQ reviewed the video, and less than 30 seconds after Michael was hit, the driver did take off. It is important to note, the police report indicates she did get out of the vehicle to check on Michael, but the footage KHQ looked at appears to contradict tell a different story.
Vicky got the call about the accident and rushed to the high school. She said her son was waiting for her in the office, sitting in a wheelchair.
"They told me they would like me to take him to the hospital," she said. "He was acting confused and complaining of a hurt leg."
Medical records, and the big bills tied to them, show it was just a sprain. He had cuts and bumps too, but his beloved bicycle took most of the damage.
The school was able to identify the driver after an employee recognized the vehicle involved. They told Vicky it was a fellow student. She was sure the young driver's insurance company would take care of his doctor bills and repair the damage to the beloved bicycle
"I just wanted them to pay for his medical bills and replace his bike," she said. "That's all I asked for."
But that claim would be denied by All State. In a letter to the family, they said despite being in a marked crosswalk, they found Michael was '65 percent responsible' for the accident. A police report claims a witness had also come forward stating Michael did not pause before entering the crosswalk. The family has been battling this for several months and after the denial to help, they finally reached out to Hayley.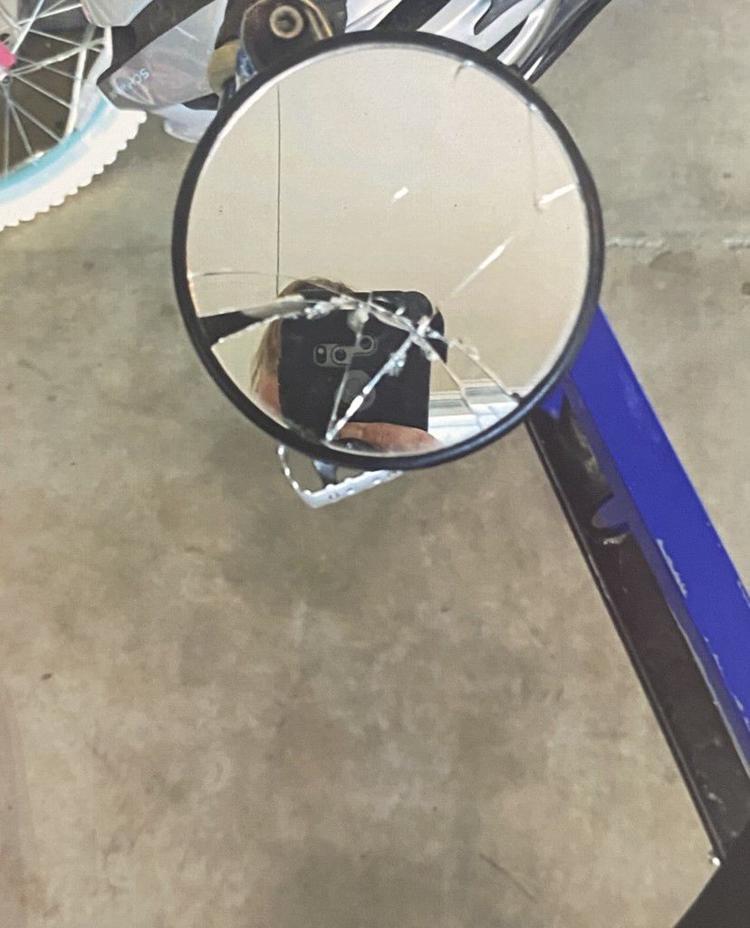 "We hope maybe by sharing his story, no other family will go through this," Vicky said. "I know the driver was young. But if you're old enough to have a driver's license, you're old enough to take responsibility..."
The driver was never cited by CDA Police, and Vicky claimed she was told she could be on the hook for even more bills if she continued to fight it.
"If they did pay out claims on this incident, they would seek reimbursement for damages done to her vehicle," she said. "They were going to charge me to fix her car when she hit my child. I lay awake some nights thinking, had he died would I have received a different call from All State?"
Attempts to reach All State for comment were not successful.
KHQ also reached out to police who said while the video is in their possession, they couldn't say for certain whether or not the investigating officer did review it. They say this was an incident that relied heavily on the 'discretion' of the investigating officer. They said he treated it as an 'educational' opportunity. When pressed about why the driver wasn't charged for leaving the scene of an accident, they say she did check on the victim who said he was okay. They acknowledge that she left without providing any insurance information.
Vicky hoped more than anything, parents of young drivers will see this story and remind them how crucial it is to drive with extreme caution.