AIRWAY HEIGHTS, Wash. -- First Lieutenant Justin Calvaruzo should be laser focused on prepping for his upcoming deployment after he was recently stationed at Fairchild. Instead, he's pleading with his new community to help him get his things back after a trailer filled with everything from basic home necessities to precious military mementos was stolen outside of his hotel room.
"I joined the Airforce in August of 2003," he said. "I've been in for a little over 18 years now. I think Fairchild is my 12th assignment in 18 years. There's been a lot of moving."
And here, our home, is where First Lt. Calvaruzo was so eager to make his own.
"It was my number one choice, Fairchild and Spokane," he said. "I love the outdoors...lakes and mountains. You can't find any better (than) this area of the country. I'm hoping to get settled and become a member of the community."
Something that has not been made easy for him. He was preyed on by thieves as he stayed in an Airway Heights extended stay hotel facility while searching for a place to live. Cameras rolled as thieves worked to haul his trailer away around 2AM, Monday September 27.
"They hooked the trailer up and about 30 seconds later, they were out of there with all of my stuff," he said.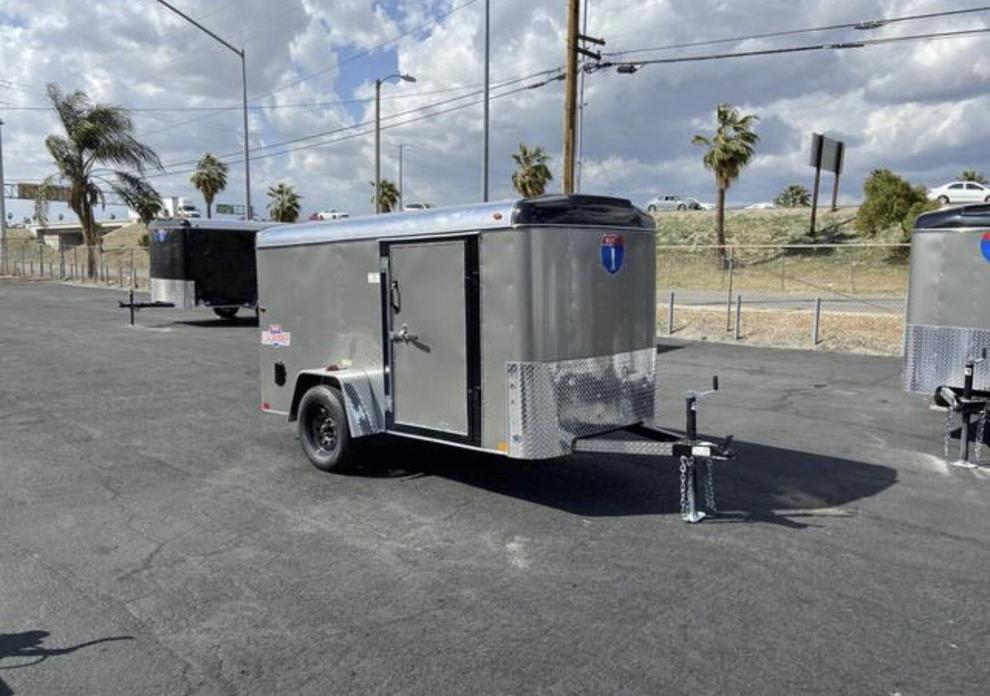 The trailer was recovered near North Holy Names Court and Elliot Drive hours after it was taken. Damage showed how aggressive they were to pry it open, cutting through metal. Everything was gone.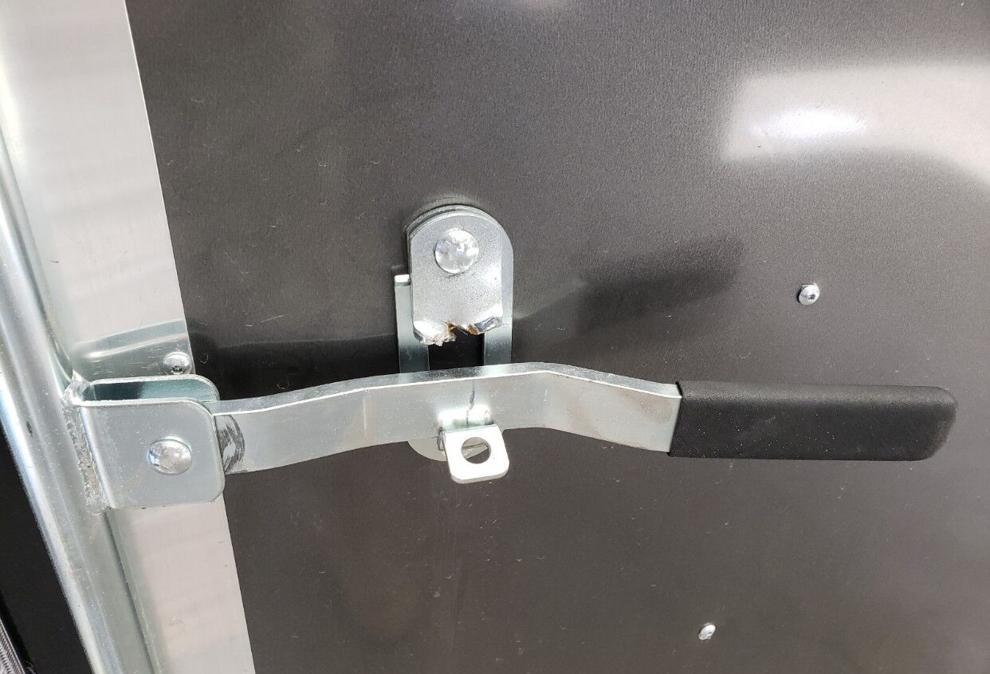 "(My heart) plummeted to the ground," he said.
He compiled a list of what was inside. A lot of it included household basics.
"A good amount of normal stuff and day to day living," he said.
But also things that can never be replaced.
"Some things from my son that I had brought with me," he said. "Whenever I get deployed, I usually take American Flags with me. They are either flown or raised on a flag pole, one of those flags was in my trailer. I have the certificate of where it was flown, but the actual flag isn't in my possession."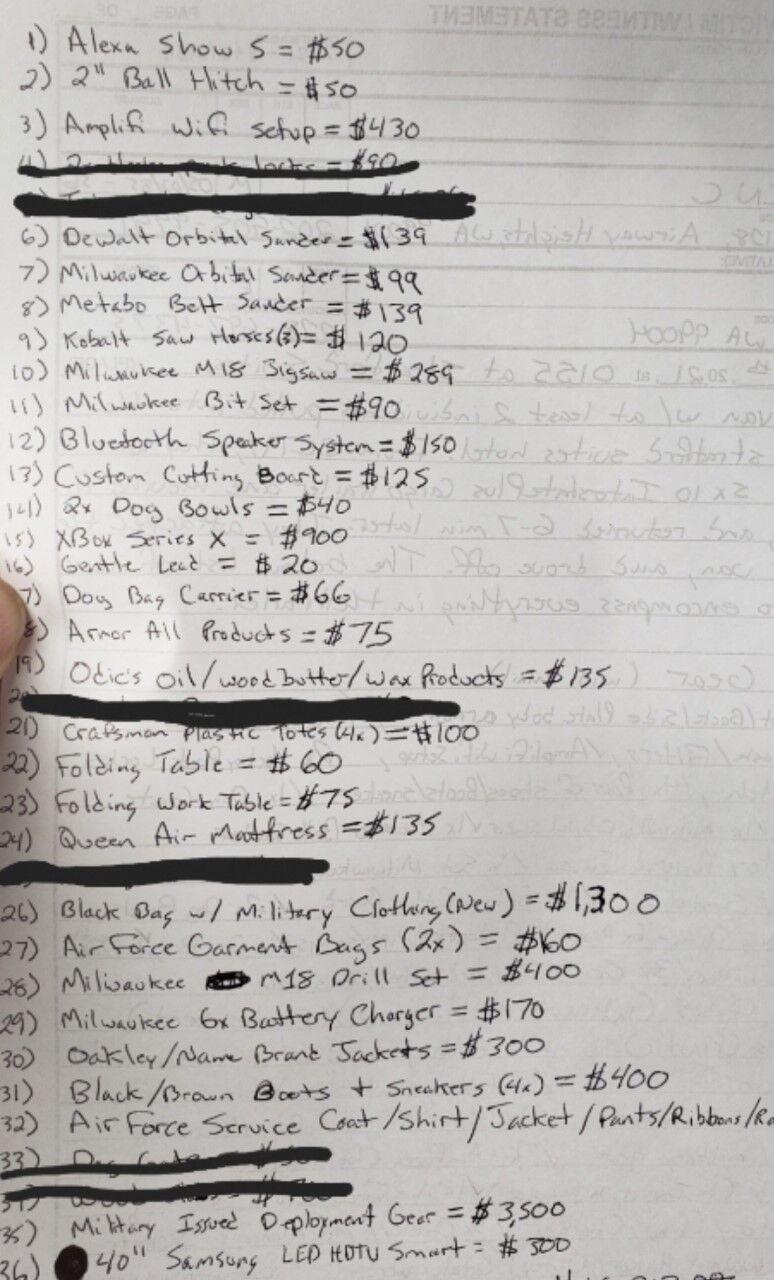 Equipment for his upcoming deployment was also inside. He's hopeful someone out there knows something, anything to help him get his property back. He's not ready to give up on his new community just yet.
"One of the things that really bothers me is most of the items in there will be no use to anyone but me," he said. "They will sit in a dumpster somewhere."
A review of his various insurance policies show they won't be able to help. There is footage of the theft he says law enforcement has obtained. He's hopeful anyone with any information about the crime will come forward and call crime check. The case number is 2021-8401264.
For those wishing to lend Justin a helping hand, here's a GoFundMe campaign set up on his behalf.