NORTHPORT, Wash. -- A family is devastated after their deceased father's beloved boat was taken by crooks. They say while it will have little financial value to the thieves, the sentimental value to them is tremendous.
Daniel Gruener was 73-years-old when he suddenly passed just one week after he was diagnosed with cancer. His family has been left coping with their grief and searching for ways to feel connected to him. His baby, a 1967 13 foot Whaler, was always the way to do it.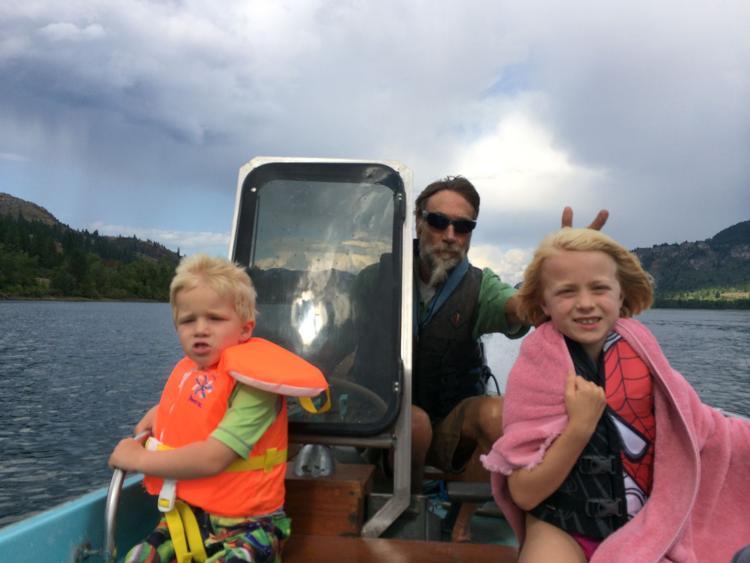 "The Boston Whaler we lost is like a member of the family," his daughter Penny said. "We have been on the boat with my dad for our entire lives, my kid's lives too. I'm in my 40's and that boat has been with my dad longer than I have, I think."
Penny says her father spent countless hours working on the boat. It was his passion. He loved it, so they loved it.
In March, someone broke into the family property just outside of Northport. They stole the boat, among other items. 
"It's such a blow," she said.
They have been searching for the boat for several days with no luck. They tell our 'Help Me Hayley' they hope one of our viewers can help them get part of their father back.
"We appreciate the help so much," she said.
The boat registration is on the bow, WN7112J. The trailer plates are 5844WG. It has a 40 horsepower outboard motor. It has a homemade window welded on and a rotating, yellowish flip-down seat behind. The police report number is 2003400.
If you have any information that could help this family, you can email Hayley at hayley@khq.com and she can connect you.