It's something no one wants to talk about. It's painful and uncomfortable, but it's critical to discuss what will happen to our remains once we pass. Those who work in the industry say the lack of planning is creating a huge problem in our community, that can be devastating both emotionally and financially for those left behind.
This story started out as a "Help Me Hayley request," but as KHQ's Hayley Guenthner began looking into it, we realized this is much bigger than one family.
Jeannie Hunter says November 6th, 2018 was the worst day of her life. It was the day she said goodbye to her mother.
"I wish she was still here," she said. "I miss her so much. It's miserable not having her around."
Jeanette lived with her daughter in her final weeks. She suffered from COPD. They knew she was sick, but were blindsided by how fast she went.
"We thought we had more time," she said. "We were shocked. Just seeing these pictures, it kills me."
Jeanette didn't have much. She had no money set aside for final arrangements.
"It's really hard," Jeannie said through tears.
She arranged for her mother to be cremated.
"I've been trying everything to come up with this money," she said. "I'm trying to hurry up. I have $150 down on her, I still owe $807. I'm working so hard. We're trying to sell stuff."
That includes furniture, mirrors, even an antique knife. Jeanie is selling it all to pay to bring what's left of her mother home. She says she and her husband barely have enough to cover monthly necessities. Right now, they are weighing covering things like their heat bill or paying down their debt for the cremation.
"We've been able to keep up on our rent and stuff like that, but paying on my mom is really tough," she said.
Jeanie's pain is one Kellie Richardson has seen dozens upon dozens of times.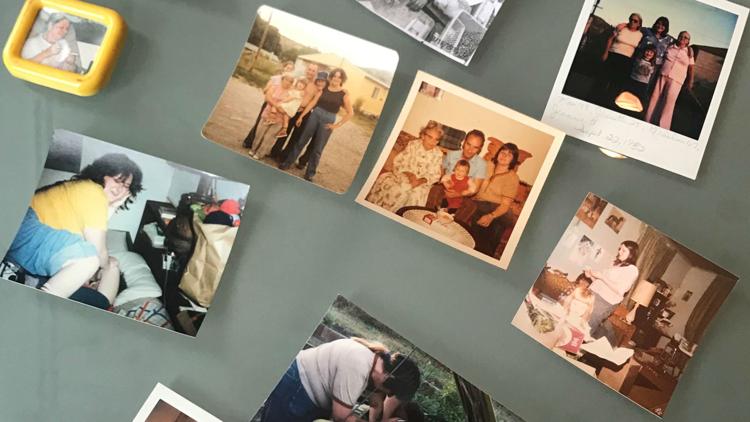 "Not only is it a heartache, it's an emotional emergency but also financial emergency," she said. "It can snowball to a lot of financial and legal problems."
Kellie has spent her career working for eight different funeral homes. She's constantly seeing families unable to cover a loved one's final arrangements.
"It's a big problem, Hayley," she said.
And one that's only getting worse.
"Just in Spokane, County about 400, 420 people pass each month," she said. "It's generally much higher around the holidays and in the winter. Less than half had either pre-planned or had a family with funds and resources to take care of everything."
And that means those left behind are often forced to make one of the most painful decisions they'll ever face.
"We have a lot of families where it takes a few months, they're really struggling," she said. "We're seeing more and more remains left at the funeral home. They never come back."
And that's because many families simply can't afford to. Kellie says Washington law allows funeral homes to dispose of unclaimed ashes in 90 days. Jeannie's situation is well passed that, but she says the funeral home has assured her, they will not throw out her mother's remains. In fact, Kellie says to the best of her knowledge, no local funeral homes have ever thrown out unclaimed remains.
"They usually keep them for one to two years," she said.
She says after that point, she's seen cases over the years where the funeral homes will spread the ashes in places like the Oregon coast or other beautiful locations.
While Jeanie does find comfort knowing her mother will not be tossed out, she won't rest or stop working until her mother is back where she belongs.
"The only thing I have left of her is still there," she said. "It just kills me."
So what can be done to avoid situations like this one? Kellie has a class called "Final Arrangements 101." It starts the conversation no one wants to have, but needs to. The seminar focuses on everything from how to prepare critical documents, to how to donate your body to science, should you chose that route. It also has specialized content and material for veterans and their families.
"Over the years, I have worked at eight funeral homes and one transportation service," Kellie said. "I am well aware of the emotional, legal, financial and family situations that can result from failing to plan ahead, or plan properly. Most of these problems can be prevented, or minimized."
The course focuses on "debunking myths and misconceptions."
"I do not charge for my seminars, nor for private meetings with families and individuals," she said in her description of the course. "I am available to meet with groups, organizations, retirement communities, social workers, guardians and individuals."
Look for more on this story this Saturday on KHQ Local News.