MISSOULA, Mont. - Roads are treacherous across the region once winter weather falls, and one North Idaho family know the dangers all too well after their daughter and her beloved dog hit a patch of black ice and spun out of control. The duo was heading from Kootenai County to Helena.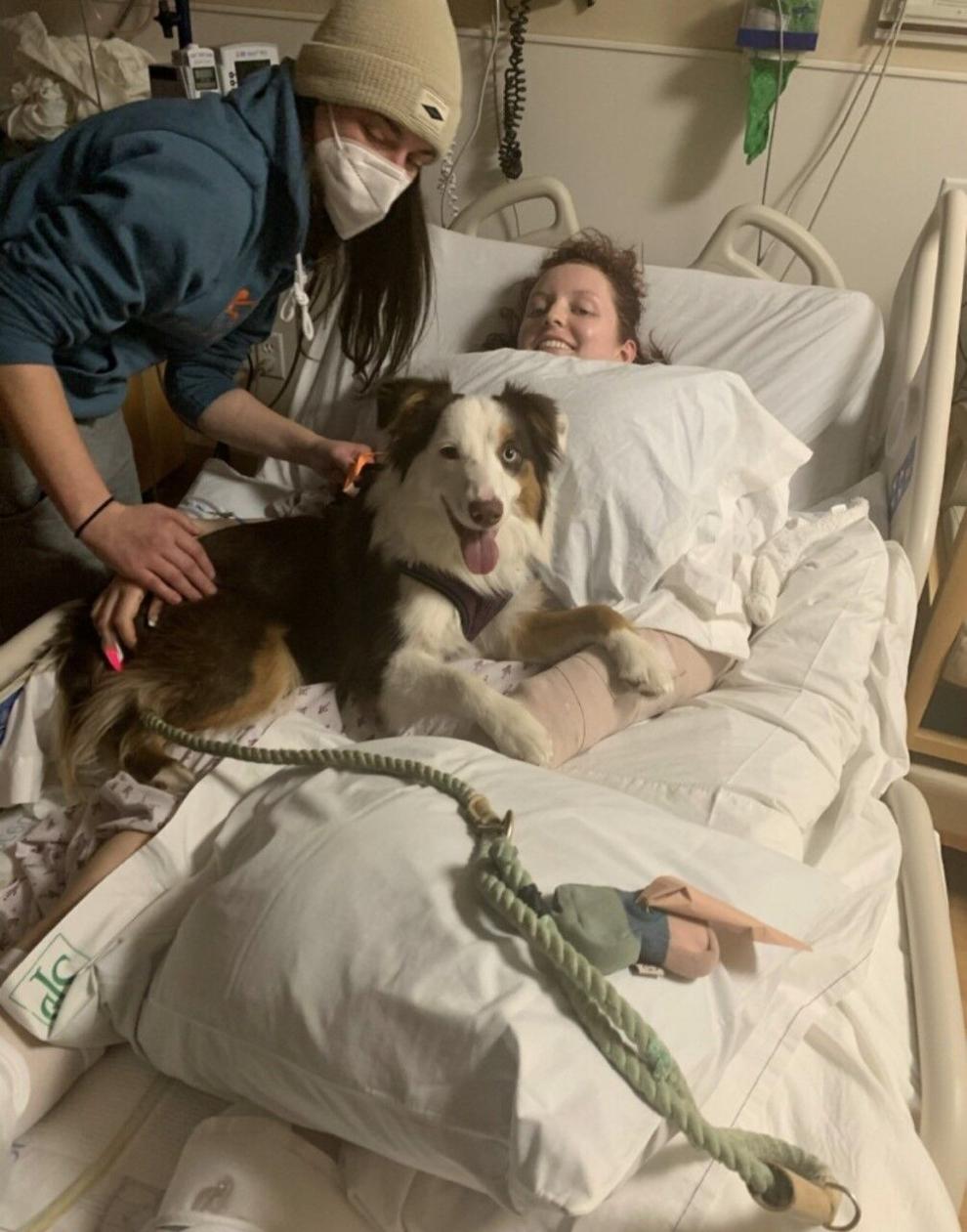 The crash left the driver, 22-year-old Tricia McCullough, with a broken neck, according to her family. She is currently recovering from multiple other injuries too. Her father Dave says the crash occurred the day after Christmas gatherings.
"It was nice having all the kids home," Dave McCullough said wistfully. "Nice celebration." 
Dave says his daughter is in her fourth year at Carroll College in Helena with dreams of working as a nurse. She has one semester to go and was heading back after Christmas when the family believes she hit a patch of black ice near Missoula. They say her vehicle rolled multiple times.
"It was horrific," he said. "I've seen a lot of vehicle accidents, and this was one of the worst ever. It was bad."
So bad that Tricia was rushed to the hospital with critical injuries. Dave says the family was told Tricia's neck was broken, and she had lost all feeling in her legs.
"Prayer warriors across the country have been praying for her night and day," he said. "She was able to lift her right arm yesterday, which was huge. She has a little feeling in her fingers, so that's good news."
Because of COVID, visitor restrictions at the hospital only allowed for Tricia's mother to be by her side, so Dave says he put all of his energy into trying to find his daughter's best friend, Piper--the pup who had vanished after the wreck.
"I just didn't know what to do, so I went looking for the dog," he said. 
Piper was riding with Tricia, and word that she was missing after the crash quickly spread. Piper was ejected from the vehicle, but loved ones held out hope for the best.
"People started showing up to help," Dave said. "It was a pretty violent accident. I would estimate Piper landed about 100 feet from the truck."
Hour after hour, friends, family, and even strangers combed through the crash site and beyond while Piper braved the elements for two nights, alone.
"We found Piper, but she was very, very afraid... she went through a very traumatic experience as well," he said.
She ran off when they tried to grab her after the first sighting, but shortly after, she was finally retrieved by a neighbor who brought Piper to the hospital.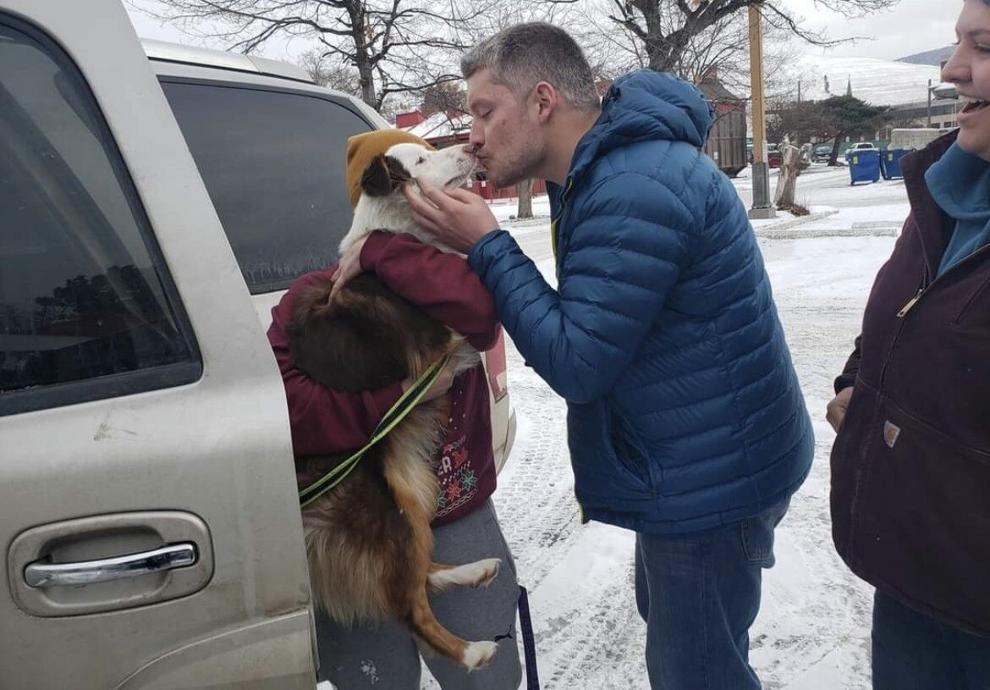 "Tricia got to see her after being moved out of the ICU," Dave said.
It was a sign of hope and love when one has never been needed more.
Dave says in addition to Tricia's passion for the medical field, she's also a very talented artist, so they are very hopeful the movement in her upper body is a promising sign. Their focus now is on finding the best rehabilitation options for Tricia. Anyone interested in helping the family raise money for her care and treatment can visit the family's GoFundMe to learn more. Donations can also be made to any local Wells Fargo branch by saying you want to contribute to the 'Tricia McCullough Donation' account.