SPOKANE, Wash. -- Spokane Police continue to investigate an apparent hit and run crash between a bicyclist and SUV. The victim suffered critical injuries requiring more than a dozen surgeries.
"He tried killing me," victim, Curtis Taylor, said. "I have no idea [who the driver was."
The incident happened the afternoon of December 4th near Perry and Baldwin. Taylor said the day was cold, but the roads were clear. He had taken his bicycle to the store with his dad for some quick errands.
"I was riding my bike down the hill near Perry when a Suburban turned down the hill and hit and dragged me for two blocks," he said. "I remember everything. I remembered being dislodged [from the SUV.]"
His condition was so bad after the crash, he was sent from Sacred Heart to Harborview in Seattle for further treatment. He's only been out of the hospital for a few days, and is already prepping for additional surgeries.
"My arm has a steel plate in it," he said. "They took skin from my leg and muscle from my back. I still can't move (two of) my fingers. I have to go back today for another surgery because the skin is dying."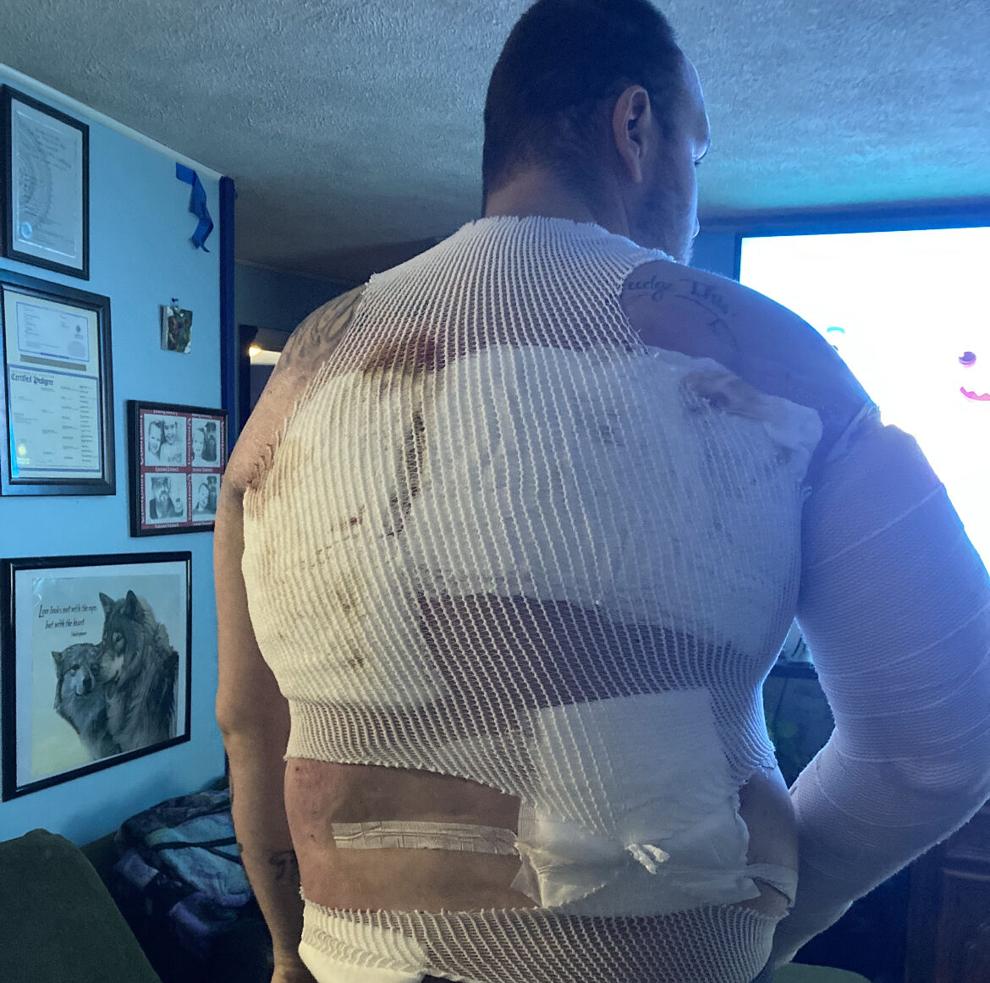 Long days and nights in the hospital have given the family plenty of time to think and remember details about that afternoon. His dad told KHQ he saw the SUV flying toward his son and tried to warn him.
"He was going fast enough to run him over and take out a street sign," his father said.
Taylor says he does recall an odd scuffle after they did their shopping, just before he was hit.
"It is my belief that they were trying to steal my bike at the store," he said.
But until an arrest is made, he can't know for certain if that incident is connected to the hit and run. He says his frustration is growing right along with the days since this happened.
"I reached out because, if I had done this, I'd be in jail," he said.
The victim says the SUV that hit him was a blue Suburban. He believes there was one other man inside the vehicle with the driver.
SPD says the case remains active within their major crimes' unit. They say at least one search warrant has been executed in connection to the case, and detectives continue to follow up on leads. If you have any information about the incident and have not yet spoken with investigators, please call 509.456.2233 and reference report number 2021-20207831.