SPOKANE, Wash. - Property crime continues to be one of the most common problems in our community. With area law enforcement already stretched so thin, some burglaries don't even get an officer or deputy to respond to the scene. One recent victim was so devastated after a break-in at his home, he started looking into renting a billboard to try to reach people who may know where a precious family item was taken.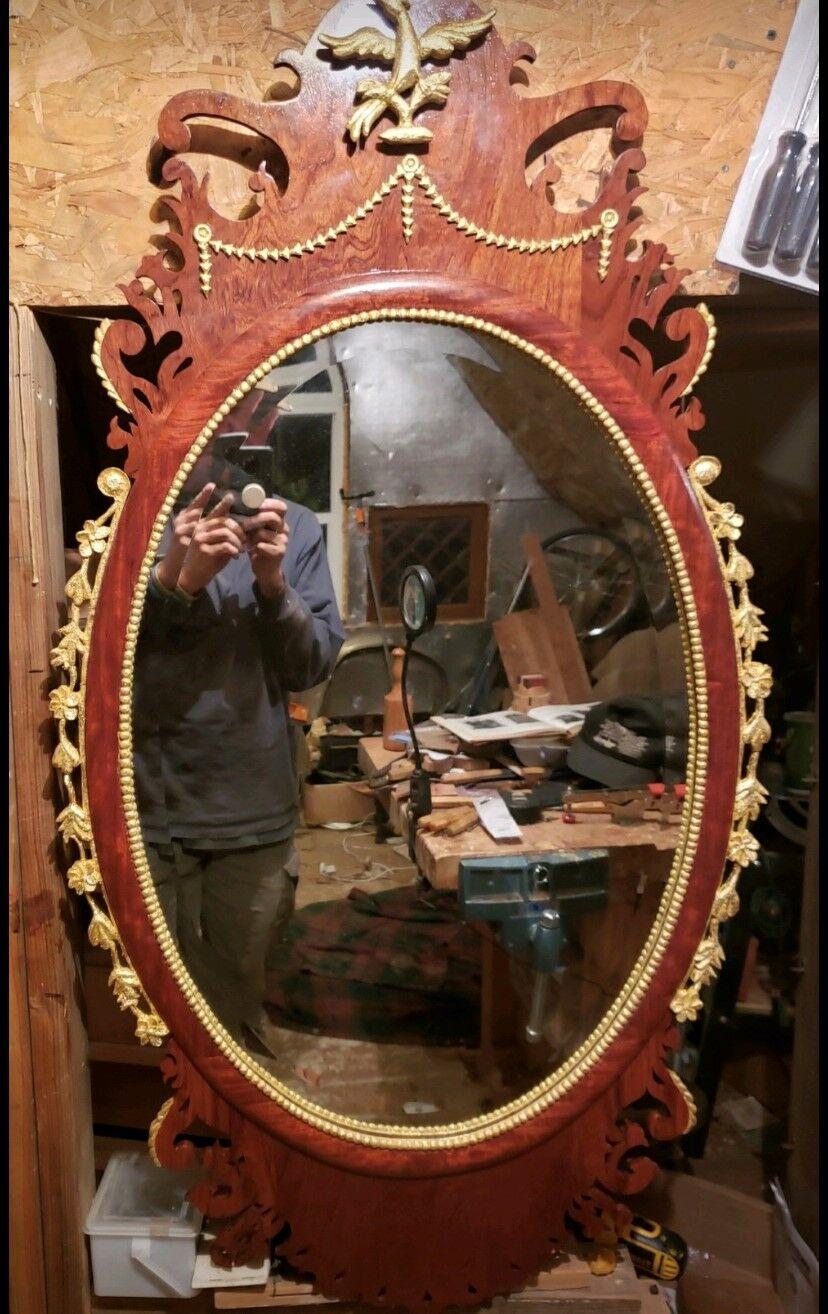 "Hopefully someone knows something," burglary victim Mark Oye said. "I was actually going to rent a billboard to tell everyone in Spokane, if you have seen this item, call me or call KHQ."
Mark's property near Corbin Park was burglarized last month. He says the break-in has left him distraught. The crooks took thousands of dollars in woodworking and carving tools, some of which were antiques and irreplaceable.
"This has been very difficult for me, very difficult," he said. "As you can tell I'm tired. I haven't had a good night's rest since this happened."
Mark says he decided to turn to our 'Help Me Hayley' to share his story instead of pursuing the billboard. He says he is clinging to some hope that it can help him get his things back, one item in particular.
"I started the project for her," Mark said. "It was a late 1700's style. I designed it. I thought this will be perfect for her. Of course, she gets sick and passes away (before I could finish it.)"
He's talking about a one-of-a-kind item he had spent countless hours perfecting to give to his mother. He described the item as a 'looking glass.'
"It is like a Queen Ann style," he said. "I did everything."
The progress was abruptly stopped when his detached garage, which he uses as a shop, was ransacked. Mark says he found the suspects had busted in his doors. He says he found spit all over the belongings left behind.
"This was my sanctuary, my space, my passion," he said. "I don't even feel safe in that house anymore, in my own home."
Officers did respond to the call, but Mark says it was several days after the fact. He says the suspects did leave behind a beanie and a glove. Because the break-in was not a violent crime and there were no suspects to compare a DNA hit to, a sample wasn't collected. Officials say it is rare for DNA testing to be done on items associated with a property crime.
Mark says he can't help but feel defeated and violated over the crime. He says he's just hoping someone out there will see his story, see his pain, and do the right thing. He hopes whoever did this will also have remorse.
"Instead of finding ways to wreck my life, why don't you take that energy to make your life better," he said.
If you know anything about the burglary, call 509-456-2233 and reference report number 2021-20040079.