SPOKANE, Wash. - It has been five months since a 17-month-old baby girl died after a suspected Fentanyl overdose. Her father is currently in the Spokane County Jail facing charges in connection to her death, among several others. Her family is channeling their overwhelming grief into trying to help your loved ones avoid the same.
"Every time you take something (not given to you by a trusted medical professional,) you are taking a chance, a chance with your life," the baby's grandmother Sharon Murfin said. "One minute you could be okay, the next you could be dead. What (this crisis needs is) active awareness."
Sharon says she got a frantic call back in December of 2021 from her daughter saying baby Serenity was found unresponsive. 
"It was frantic, she was frantic," she said. "She was screaming. I saw her being worked on. It's something I'd never want anyone to go through."
Serenity was rushed to the hospital, but passed away a few days later. Sharon was by her side.
"All I have left of my granddaughter is this bear, this little lamb," she said. "It has her heartbeat. That's what I have left of Serenity."
A toxicology report confirmed what many already feared to be the truth. Serenity had somehow come into contact with Fentanyl. Spokane Police say her father, Frank Marusic, had been selling Fentanyl laced blue pills for months. Baby Serenity, her mother, and her brother were all at a North Spokane home with Marusic when she was discovered critically ill and not breathing. Sharon was extremely active in her grandchildren's lives and just wishes more would have been done to protect the baby. She says the world lost a bright little.
"She was so happy, so happy go lucky...always lighting up the room," she said. "Whenever anyone was around, she'd make them smile. She was my best friend."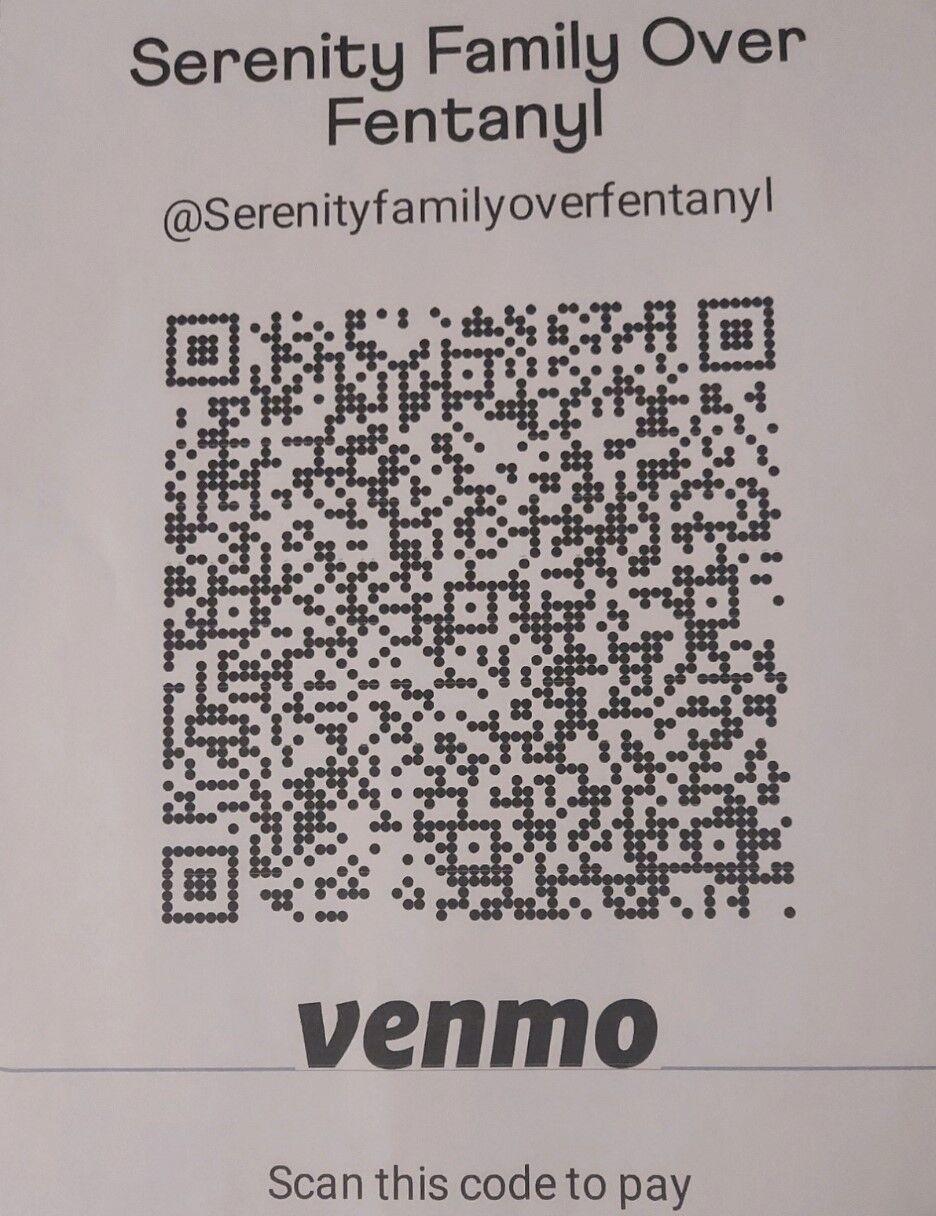 Sharon says she currently has custody of Serenity's older brother. She says her daughter is working to get clean while Marusic sits in jail awaiting trial for his lengthy list of charges. A family forever broken.
"It breaks my heart," she said.
Sharon says the grief is consuming, and that's when she set out to find somewhere to put it. She reached out to our 'Help Me Hayley' in hopes of spreading awareness about what she's doing in Serenity's memory.
"My main concern now is fighting against Fentanyl," she said. "We just want to make a difference."
She has started a non-profit, Serenity: Family over Fentanyl. Their mission is to reach a younger demographic to educate them on the dangers of this drug. Sharon has completely transformed the basement of her home to serve as a makeshift office.
"I'm down here every day," she said. "Even Saturdays and Sundays. This is my life."
Her walls are lined with photographs of the many lives lost to Fentanyl. Her baby granddaughter's is in the center. They serve as reminders that her efforts are critical.
"It's not just adults," she said. "It's children. We need to do something."
And instead of just saying that, Sharon is willing to go back, willing to relive some pain to actually do it.
"I'm a recovering addict myself," she said. "I have 15 years clean and sober. I'm trying every day."
And while her addiction was never Fentanyl, she says she knows the power drugs can have over someone and just wants to help.
"If someone is struggling, they can call, they can reach out anytime," she said. "I will talk to them."
She's started the Facebook page, 'Serenity: Family Over Fentanyl.' She wants to create an active social media presence to hopefully help inform teens and young adults.
They also try to get informational flyers out at large community events, and eventually, her hope is to travel to area high schools to give presentations. There is no approach she won't try in an attempt to save a life.
"That's why this has become my passion and why it means so much to me," she said. "I don't want anyone to have to go through this."
It's hurtful territory and brings back agonizing memories, but Sharon says, knowing that she's helping others is ultimately helping her heal.
"This is how I'm dealing with grieving," she said.
If you want to contribute to the non-profit financially, they do a Venmo page and an attached QR code.
DONATIONS AND LINKS:
Facebook
You can also make donations through US BANK:
Routing # 125000105
Account# 153597063442