UPDATE APRIL 24 AT 10:30 A.M:
The family of a man who dedicated his life to serving our country says his 85-year-old widow is finally getting the benefits she is entitled to. They say the troubles emerged because his death certificate didn't reflect everything it should.
This month, they got word the mistake had been corrected. William Wolrehammer's daughter Karen wrote Hayley the below email.
"I wanted to share some exciting news with you. After 10 months gathering information, connecting with people across the country (because of my interview with you), working with a retired Army colonel who became our VA advocate, meeting with dad's former specialists - heart, urologist, physiatrist - and learning about and getting Nexus letters from each of them, writing a 2 page letter to the VA presenting facts, providing more documentation than we thought was possible, and shedding lots of tears, the VA finally acknowledged my dad's death as war and agent orange related and awarded my mom her benefits, including all the back pay. Hayley, we will be forever grateful to you and will pray for God to guide you, and your work to be blessed as you continue supporting and changing the many families and lives of our community.  You have touched our hearts."
PREVIOUS COVERAGE:
SPOKANE, Wash. – The family of a man who dedicated his life to serving our country believes his 85-year-old widow is not getting the benefits she is entitled to. They say it's all because his death certificate doesn't reflect everything it should.
"It was his life, it was his love," said William Wolrehammer's daughter Karen about her father's military career. "He served for almost 30 years. He was in the Air Force, he served in Vietnam."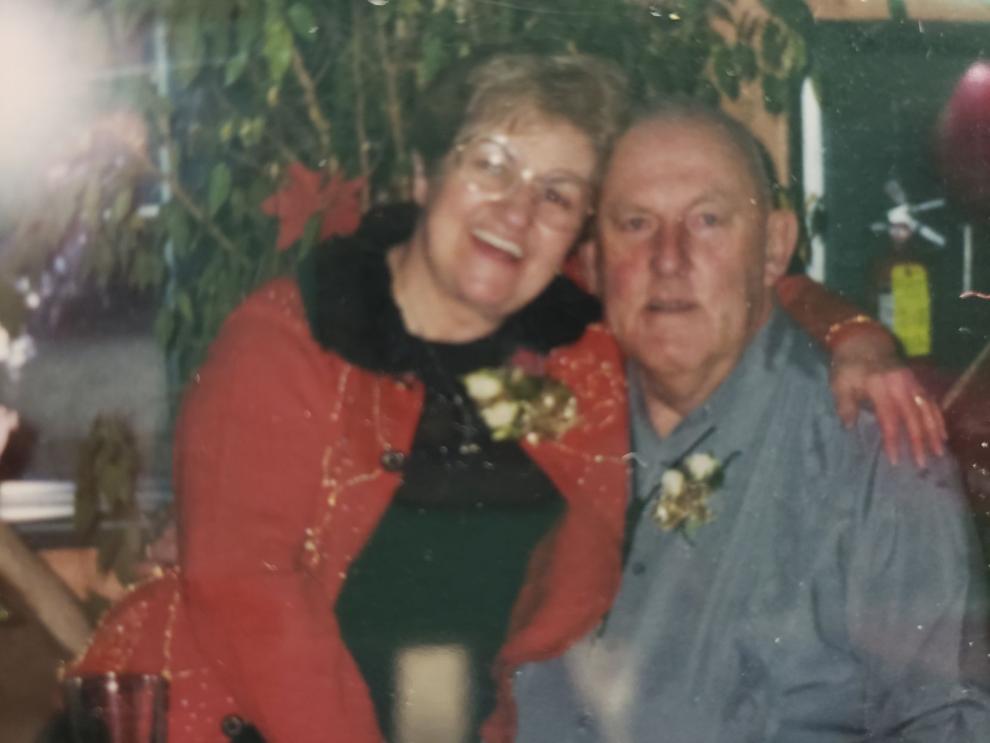 And while all who knew William say our nation was a great love and passion, nothing ever held a candle when it came to the love he had for his bride.
"They were married 66 years," Karen said. "He wanted my mom to have everything. He never told that woman no."
Two of the couple's five children followed in his military footsteps, grandchildren did too.
"A love for this country is just in our blood," Karen said. "We bleed red, white and blue."
At 6'4, 240 pounds, William was a gentle giant. But behind the tough guy façade, his family knew he was hurting. He had been for years and years.
"My dad had type two diabetes mellitus, hearing loss, heart problems," Karen said. "He was partially disabled because of (his exposure to) Agent Orange."
It's all outlined in medical documents, dating back to 2009. William's body had been worn down after years of fighting a variety of ailments, some of which were related to his service.
"He was 88-years-old, he was tired," Karen said.
How he could he not be after surviving health scare after health scare for more than a decade? But in 2020, he met his match.
"My dad was diagnosed with aggressive bladder cancer on March 27th, we were given six months," she said.
But that estimate was generous. The toll from his other health battles was not considered in that estimate, and weeks after the diagnosis, William died.
"It's hard," Karen said.
But his daughter had no idea just how hard things would get. There's no disputing, bladder cancer is what killed William Wolrehammer. But his family believes the hits his body took for years and years because of other illnesses connected to Agent Orange exposure, had a direct impact in how quick the cancer took him. 
"The Oncologist who saw my dad did not get the death certificate," Karen said. "One of his colleagues did. She signed off on it saying it was bladder cancer, which was the primary cause of death. Unfortunately, she didn't have all the other records from the VA."
And Karen says she learned without that being specifically addressed on the death certificate, her mother would not be eligible for Agent Orange survivors' benefits, to the tune of roughly $1,300 a month. The family is fighting to make this right for his widow who served our country in her own way as a proud military wife for more than six decades.
Karen struggled to get answers on what was needed to make this adjustment. She made the agonizing decision to halt her father's cremation for several days.
"I had to make sure we didn't need to have the autopsy," she said. "My mom was beside herself. She said 'he's not at rest. We know where his soul is, but his body is not at rest.' If he's not a rest, my mother's heart can't be at rest. It was awful."
They finally got word that an autopsy wasn't necessary, but even as William is now finally, fully at rest, the battle for what his family believes his widow deserves is far from the same.
"Families of veterans need to know this can happen and they have to be their own advocates," Karen said.
And that's why they wrote in to our 'Help Me Hayley.' They aren't sure where their battle will go. They have called multiple military resources, the health department and even the doctor's office who signed off on the death certificate. They know they are in for what could be a lengthy dispute, but they just hope by sharing their story, maybe you can avoid the same.
"I don't want to do this story just for my dad," Karen said. "I don't want any other family to go through this. My dad would be so disappointed if we didn't fight for this."
It is possible to change a death certificate. The family has an affidavit for correction form from the department of health.
Agent Orange isn't the only hazardous material exposure that could quality your family for special consideration or government benefits. In order to ensure your family is getting what you are entitled to, it is crucial to produce medical records and documents to any provider who maybe involved in care.
To read more about agent orange and its effects, click on the link below. 
https://www.publichealth.va.gov/exposures/agentorange/benefits/survivors.asp
https://www.va.gov/disability/eligibility/hazardous-materials-exposure/asbestos/
https://www.publichealth.va.gov/exposures/asbestos/index.asp