UPDATE, April 1: 
Aftershocks continue to be recorded following a 6.5-magnitude earthquake in southern Idaho on Tuesday.
The USGS is reporting a string of aftershocks ranging from 3-4.6 magnitude early Wednesday morning near Cascade, Idaho. A magnitude 4.1 earthquake was recorded around 6:30 a.m. PST Wednesday.
UPDATE: 
According to USGS, a second 4.8 earthquake struck east of the original 6.5 earthquake epicenter at 5:27 p.m.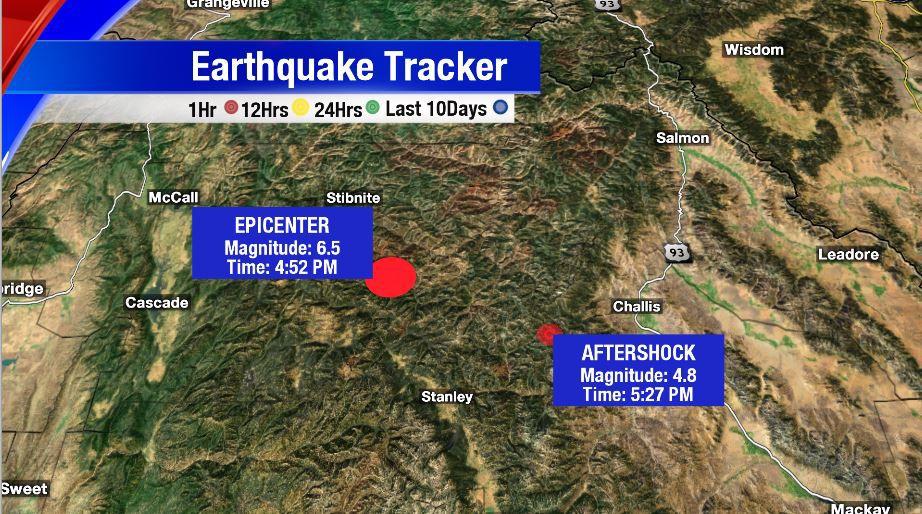 PREVIOUS COVERAGE:
According to USGS, a 6.5 magnitude earthquake struck in southern Idaho at 4:52 p.m. and was felt across the region. 
The quake was centered 45 miles west from Challis, Idaho. The earthquake was just over six miles deep when it struck. 
KHQ has gotten reports of people feeling the earthquake in Spokane, Coeur d'Alene, Missoula, Helena, Great Falls and the Bitterroot Valley.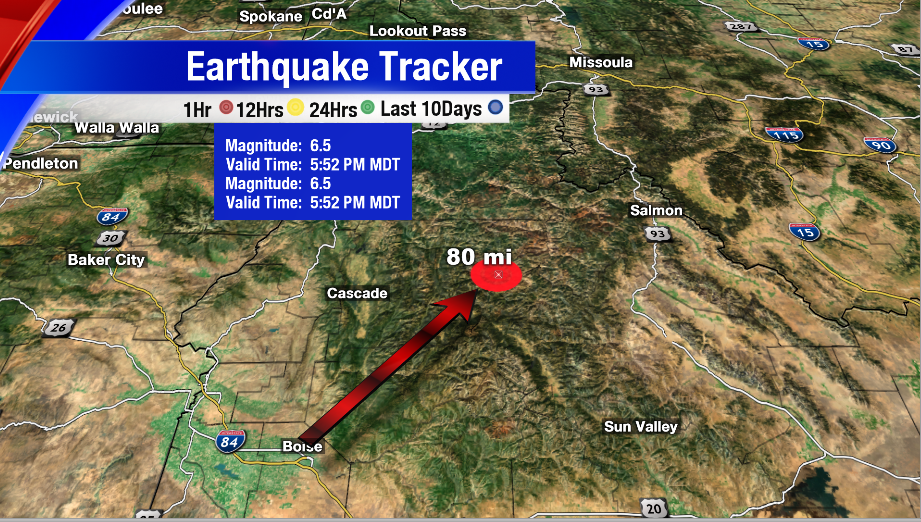 Information will be updated as it is received.