UPDATE: 8:39 PM Governor Inslee's office has issued the following statement: 
"Last week Trudi and I wanted to express comfort for the communities suffering from devastating fires. When I visited some of these areas, I took some apples we picked from our tree in Olympia. We regret this mistake. This is a good reminder of the importance of awareness around apple quarantine.
"We appreciate the Washington State Department of Agriculture's efforts to help recover these apples and we are assisting to help make that happen."
The Washington State Department of Agriculture said the governor will not be fined. The department said standard practice is to focus on education rather than fines in such situations. 
BREAKING: Apples Gov. Inslee brought to Malden had apple maggot larvae, according Douglas County.
Full Statement: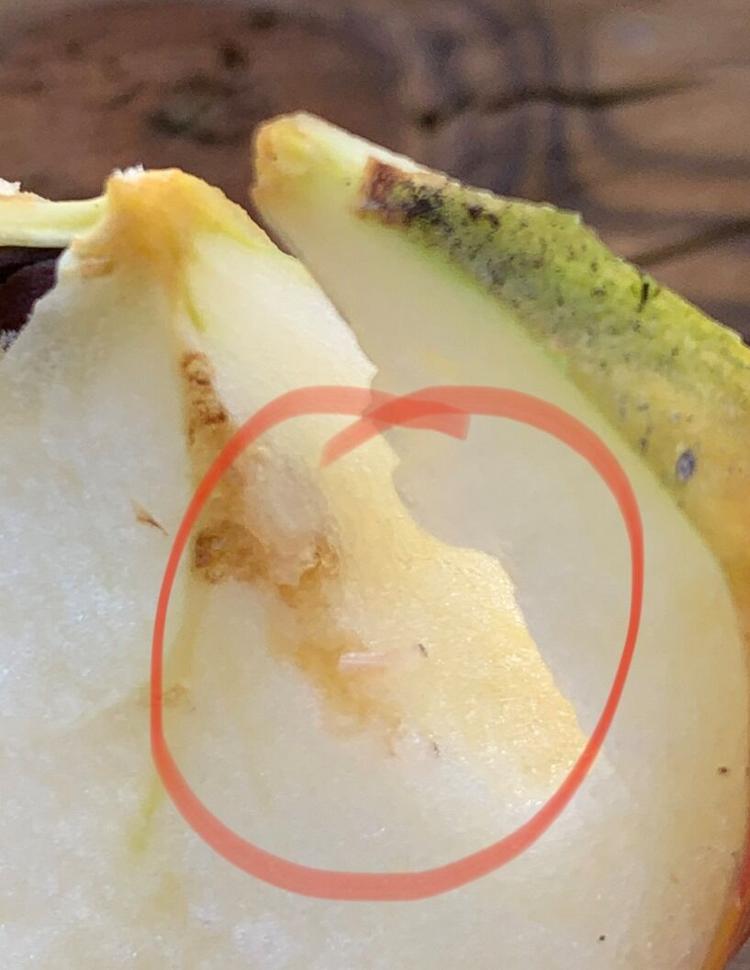 On September 12, 2020 Governor Inslee visited Bridgeport to survey the damage from the Pearl Hill Fire. With him he also brought honey crisp apples grown at the Governor's Mansion in Olympia, some of which he also gifted to the town of Malden and a retirement home in Omak during his visits in the days prior. Unfortunately, we learned today that the apples that were delivered to Omak have tested positive for apple maggot larvae. Thurston County is currently an Apple Maggot quarantine area but Douglas County is not.
We are desperately seeking the help of all Bridgeport and Douglas County residents or anyone who may have any information to help us locate the apples that were brought to Bridgeport. We know that they were left at the Foursquare Church shortly after 11 am, but they have not been seen since and we have been unable to find a contact with knowledge of their location. There is reason to believe that they may have been dumped in a local orchard or transported with other, non-contaminated apples from the area. Included are photos of the apples from Omak that were tested for reference.
Apple Maggots are an incredibly serious pest and could have dire consequences for the orchardists of Douglas County if we are unable to find the infected apples and mitigate the effects immediately. Douglas County orchardists, regulators, and processors have worked tireless to ensure that our area stays free of apple maggots and this event could have serious implications for the region. It is of the utmost importance these apples are safely disposed of immediately.
If you have any information about the location of the tainted apples, please contact Will Carpenter, Chelan-Douglas Horticultural Pest and Disease Board Director: 509.667.6677,
Will.Carpenter@co.chelan.wa.us
.