SPOKANE, Wash.- Blue Zoo welcomed their first fish to their tanks as they move forward with construction.
The interactive aquarium will house a variety of marine life including fish, sting rays, sharks and more, as well as reptile and bird exhibits.
All the exhibits are child friendly and allow kids to interact with different fish, birds and reptiles all while learning about the animals and the environment.
Blue Zoo owner Wesley Haws says the whole point is for help children learn more about these animals, and to have fun.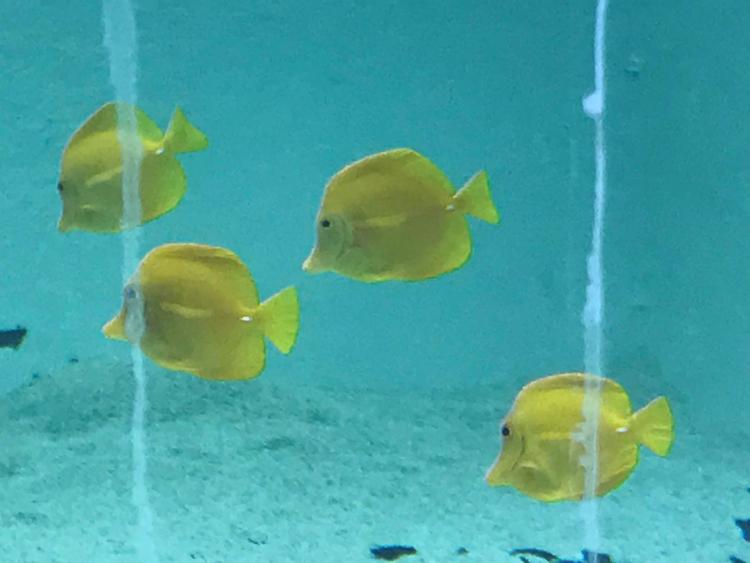 "It's about inspiring kids. Sometimes we are disconnected from nature," Haws said. "Some kids never get to see some of these animals, but this place allows them to."
Some of the interactive exhibits include a giant octopus tank, touch and feel stingrays and starfish, and feeding birds and reptiles. 
Haws says he looks forward most to visitors being able to interact with the stingrays.
"Stingrays are like little puppy dogs!" Haws said. "They love to be pet and played with. Everyone will get to do that here."
Education is an important part of the experience, Haws said. Emphasizing that the animals and their environment go hand-in-hand. In addition to interactive exhibits with the animals, there will be interactive exhibits on the environment, such as learning where water comes from.
Blue Zoo will also have a gift shop and party rooms for events and birthdays. 
Haws said the interactive aquarium plans to open this summer, hopefully sometime in July. Blue Zoo will be open during mall hours.
Right now you can purchases variety of discounted "Early Bird" season passes starting at $39 for a year pass.
Daily tickets range from $12.95 to $15.95, with admission for children 2 years old and younger free.
To learn more about Blue Zoo visit their website, https://bluezoo.us/.