Update: KHQ's Hayley Guenthner says the response to help this family has been overwhelming. Fortunately, they have found the best fit and an install for the new flooring is set to begin next week.
Previous coverage: POST FALLS, Idaho. -- A mother of three is in the battle for her life after being diagnosed with a rare cancer. An odd side effect of her treatment left her suffering from severe allergies, triggered by her carpet.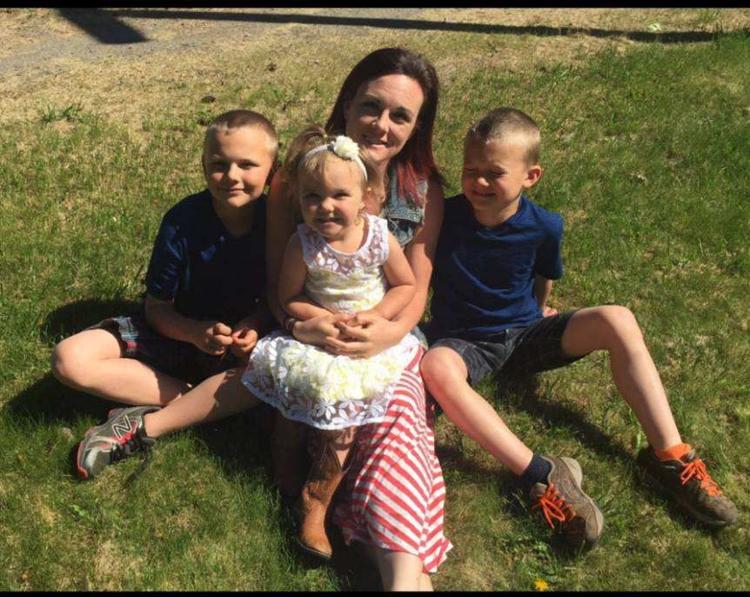 The family immediately ripped it out, found replacement flooring, but then their plan for installation fell through. Right now, the majority of their home is down to the sub floor. With every spare penny going toward treatment, friends of the family said, "Help Me Hayley."
"I have three kids," said Rachelle Now. "They are 12, 10 and 5. They are a handful. We're getting to the end of the school year. We have big kindergarten graduation next week."
Rachelle wears so many hats. She's a mom, wife, cook, designated homework helper, practice chauffeur, and now one more. Cancer patient.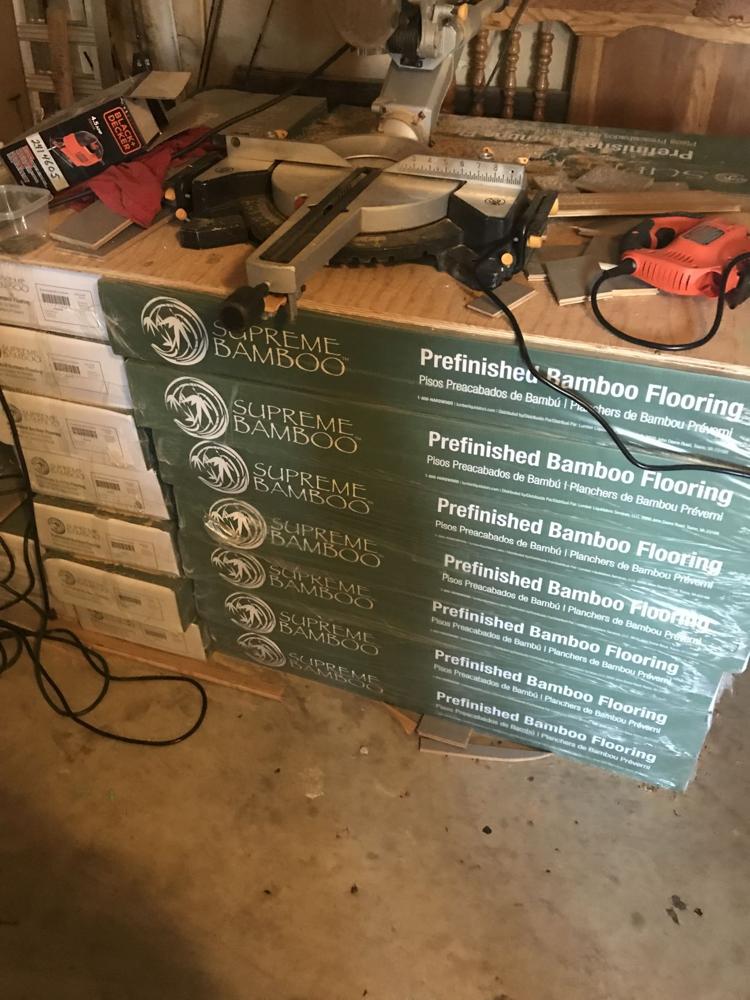 "In September I was diagnosed with a rare form of atypical spinal meningioma," she said.
And just like that, Rachelle found herself fighting for another day.
"We've gone through the regular course of treatment and haven't had a lot of luck with anything. Through that you have all your side effects from chemo and radiation.
Nausea, exhaustion, she's had everything you'd expect, but also a symptom she wasn't prepared for.
"The winter into the spring, I developed some severe allergies," she said. "It was basically like I was allergic to my house."
Doctors told her they suspected it was their carpet.
"I broke out in a nasty red rash as I sat in the carpet," she said. "It went all the way up my leg. When we ripped it all out, we were going to start in one room and go to the next. I was waking up and my eyes would be swollen shut."
Friends and family helped them get the worst of it out of their home. Pros told her to replace it with bamboo flooring.
"I found it at a pretty good price," she said. "We were lucky."
Money is tight. With previous treatments not making a dent in her tumor, Rachelle has turned to non-conventional methods. A lot of those are not covered by insurance and are very expensive. They were counting on a friend to help them install the new floors for free, but that fell through. Rachelle's parents say watching their daughter worry about yet another thing is heart wrenching.
"You just try to stay positive and think the best thoughts," Scott Marlow said. "We're just hoping the next time we get news, it'll be good news."
It was co-workers of Scott's who reached out to our Hayley. One of the messages Hayley received about this reads in part:
"Hayley, 
I am writing on behalf of friends and colleagues of Scott Marlow, third grade teacher at Adams Elementary in the Central Valley School District. Scott's daughter, Rachelle, was diagnosed August 2018 with a rare form of Atypical Spinal Meningioma in her lower lumbar. She is one of 12 people, nationwide, suffering from this rare form of cancer. The cancer is inoperable and has not been responsive to chemo and radiation. Rachelle (age 31) has 3 school age children, and her husband works out of state, and is home only 10 days a month. 
Here is one of the family's concerns. Rachelle has been having serious reactions to chemicals in her daily living environment. The carpet in her home needs to be replaced, as it is causing severe allergic reactions. The hope is to replace approximately 1500 square feet of carpet with non-chemical flooring, likely wood, such as bamboo. The out of pocket expenses for the family are significant. Immune-Therapy injections are $5000.00 per month. In spite of her circumstances, Rachelle maintains a positive outlook, and continues to work towards a nursing degree, maintains a direct sales position with AdvoCare, and reaches out to help others.
While the Spokane Valley Eagles will be putting on fundraiser on June 8th, if there is anything you could do to assist with replacing the flooring, it would be hugely appreciated. 
Thank you for your consideration in helping this young woman and her family."
Right away, Hayley got on the case. Scott says he's so grateful for anyone willing to help.
"I've been a teacher at Adams for 18 years," he said. "They are a great group of people."
They're all hoping through Hayley, they can find one of you who will give this mother her home back. 
If you know of anyone who could help, please reach out to Hayley at hayley@khq.com