COEUR D'ALENE, Idaho - A Coeur d'Alene man has been arrested on multiple child sexual exploitation charges following an incident last week where he was accused of taking video and/or photos of a boy who was changing in a CdA City Park & Beach bathroom.
Court documents say on July 16 a boy and family members were playing at the city beach, and he had gone to to the restroom to change clothes in a stall. During that time, the boy noticed a cell phone appear from the stall next to his under the divider for a few seconds prior to the phone being pulled back.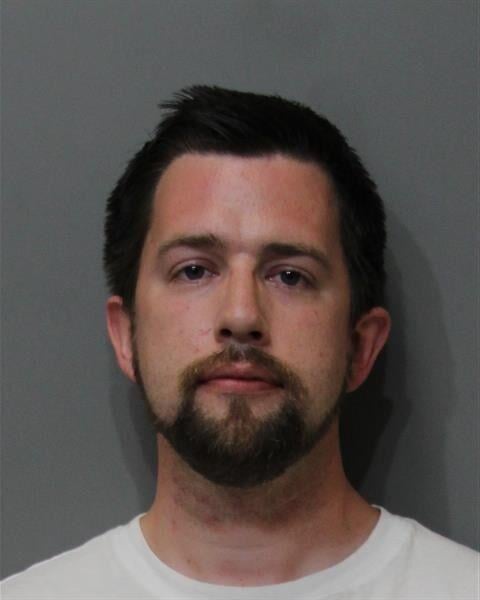 The boy told his mother, then noticed a man come out of the restroom wearing the same boots the boy had recognized in the stall next to him. The mother and a friend confronted the man as he walked towards the Independence Point parking lot, then took photos of his license plate as he left the area.
Those plates were registered to Robert Sizemore of Coeur d'Alene, whose description matched the one given by the mother. A detective reviewed city camera footage and confirmed the presence of the man matching the suspect's description.
On Monday, July 20, probation officers joined detectives in responding to Sizemore's apartment in CdA. Upon arrival, they noticed Sizemore's vehicle had a Diamond Parking voucher from July 19, meaning Sizemore possibly returned to the downtown CdA area three days after the July 16 incident.
In Sizemore's apartment, a tablet was discovered that detectives determined contained multiple files with graphic videos of young boys. A second tablet had media files that appeared to be taken at the CdA beach, notable due to the nature of the July 16 report.
Sizemore allegedly told detectives he was in the restroom at the CdA beach at the time, but was in there to defecate and dropped his phone on the floor, denying that he took any photos or videos of anyone in stalls. Sizemore said he was confronted by the women, and even showed them his phone gallery.
Further in the interview, Sizemore admitted to being attracted to little boys and that he downloads illicit media files through data encryption programs. Sizemore reiterated that he did not take photos in the stall, but told the detective he was just going to "let him find what he is going to find" and didn't want to say anything that "may get him in more trouble."
Detectives seized the tablets, a bag of mass storage devices and components and Sizemore's cell phone. The detective planned to apply for a search warrant for the remaining items that could contain sexually-exploitative material, including cell phones, binoculars and an audio recorder.
The detective placed Sizemore under arrest for possession of sexually-exploitative material and he was transported by an officer the Kootenai County Public Safety Building. Sizemore remains in jail on a $750,000 bond including four counts of sexual exploitation of a child, sexual abuse of a child and probation violations.