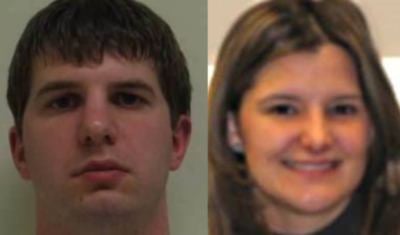 (Silas Parks is accused of killing his wife Sarah and their unborn child)
MOSCOW, Idaho. - Defense attorneys for a Moscow man accused in the slaying of his wife and unborn child are asking a judge to throw out the murder charge related to the fetus.
Silas Parks is charged with two counts of first-degree murder and one count first-degree arson for his role in the June 2009 death of his wife, Sarah Parks, and the 20-week-old fetus she was carrying.
Parks has pleaded not guilty and is scheduled to go on trial in May.
The Lewiston Tribune reports that Silas' lawyers claim an Idaho law that defines killing a fetus as murder is unconstitutional. A motion filed in 2nd District Court asks Judge Jeff Brudie to dismiss that murder count.
Brudie is considering that motion, as well as another defense request to move the trial out of Latah County.