ESPN accidentally released the NCAA Tournament women's bracket hours before the official announcement was supposed to happen.
Pictures of the completed bracket began showing up on social media just after noon PST after they aired over ESPNU.
ESPN released a statement about the spoiler which can be found, in full, below.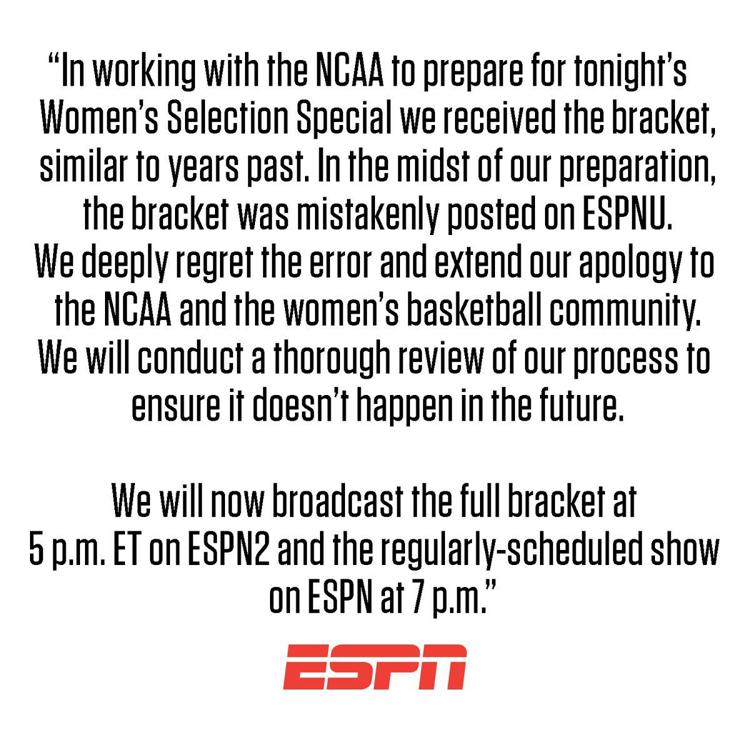 "In working with the NCAA to prepare for tonight's Women's Selection Special we received the bracket, similar to years past. In the midst of our preparation, the bracket was mistakenly posted on ESPNU. We deeply regret the error and extend our apology to the NCAA and the women's basketball community. We will conduct a thorough review of our process to ensure it doesn't happen in the future. We will now broadcast the full bracket at 5 p.m. ET on ESPN2, and the regularly-scheduled show on ESPN at 7 p.m."