A former teacher from Spokane who admitted to sex acts with a young boy and who was implicated in a multi-million-dollar settlement with at least seven students, used his experience at Spokane's beloved Camp Reed to groom children into acts of depravity. 
A lawsuit filed against NBC Sports Camps shares explicit details of this case that are just now coming to light. Over the years, thousands of kids from across Washington state have trained at NBC Camp Clinics, some having even gone on to earn college-level glory. For others, as alleged in the new lawsuit, their time at NBC Camps became a nightmare of abuse.
"While my clients were at NBC Basketball Camp, unfortunately, they were sexually abused by one of the premiere coaches at the time," said Julie Kays, an attorney representing the plaintiffs.
That coach, Spokane-native Tim Paulsen, was a respected teacher with the Puyallup School District. His knowledge of sports and way with kids earned him the special distinction of "Master Coach" with NBC Camps during a span of several years in the late 1990s. "To young and impressionable boy campers, the title of master coach made Paulsen a celebrity at the camp," the lawsuit said.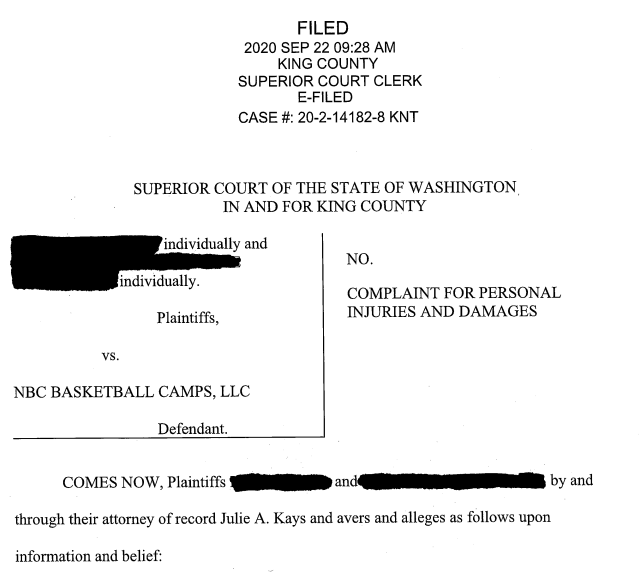 But according to the lawsuit, Paulsen's trusted status had fellow coaches turning a blind eye to his behavior. The lawsuit says Paulsen engaged in inappropriate acts with his campers, including love letters to boys in his care, frequent wrestling matches, one-on-one sleepovers involving touching, and in at least one case, an overnight trip to Spokane where more alleged abuse occurred.
"Our investigation has revealed that folks within the NBC Basketball Camp organization had knowledge and notice that Tim Paulsen was engaging in acts of misconduct with children and they did nothing to protect my clients," Kays said.
Kays said that some of the coaches at the NBC basketball camps worked at Puyallup schools with Paulsen, where he had already been investigated for an inappropriate relationship with a student.
The Puyallup Lawsuit
KHQ talked with an alleged victim of Paulsen during his tenure at Puyallup. He will be identified in this text as "John" to protect his identity. He is one of nine former students who said they were Paulsen's victims. John said Paulsen used religion and prayer to groom him into allowing his sexual advances.
"It was slow gradual but very intentional to open up doors for further touching, inappropriate touching and unspeakable other acts," John said.
"He reinforced it with this feeling of love and church and mentorship and he is guiding me, and that is how he wormed his way in our life," John said.
As far as criminal charges, the statute of limitations expired by the time allegations came to light. So John turned to Kays, a former prosecutor with King County, to file a lawsuit against the Puyallup School District.
The complaint alleges negligence by Paulsen's supervisors, for failing to recognize the threat he posed.
The Puyallup school lawsuits have resulted in multiple settlements, including a $1.5-million settlement and more recently a $7.75-million payout.
"It's a heartbreaking proposition that there could be other victims out there. But maybe my coming forward empowers somebody else to come forward," John said.
The NBC Sports Camp Lawsuit
The NBC Sports Camp lawsuit is similar to the Puyallup lawsuit - alleging negligence by those who were supposed to be keeping kids safe.
Click here to read the full lawsuit
KHQ has reached out to NBC Sports Camps about the lawsuit multiple times and received the following statement:
"NBC follows numerous practices to safeguard campers' safety, including, among other things, following criteria for state licensing requirements and guidelines published by The American Camp Association and the Center for Disease Control"
KHQ also reached out to Tim Paulsen directly, who declined to speak on the record. His sister Tammie responded on his behalf, saying that most of the accusations against her brother were made up. However, during Paulsen's divorce, he admitted under oath to being a sex predator.
The Divorce 
During Paulsen's divorce with his now ex-wife, he admitted to sexually abusing young boys at Spokane's YMCA Camp Reed. Description of the alleged abuse is in Paulsen's divorce documents, and court testimony describes Paulsen engaged in troubling behavior with children at Spokane institution YMCA's Camp Reed.
"I know that Mr. Paulsen had shared with at least one of my clients that many of the grooming activities that he engaged in he also engaged in or learned about while he was at Camp Reed," Kays said. "Skinny dipping with young boys including encouraging young boys to get naked and skate down a hill on a block of ice, he called it ice blocking."
While no one has filed a lawsuit against Camp Reed in connection with Paulsen, the school-related sex crimes he has been accused of allegedly started right after he worked at the camp, in the early 1990's.
Another court action – Paulsen's divorce and subsequent child custody battle - features testimony from Paulsen himself, about how his counselor training helped establish a connection with one of his victims, who was in 9th grade at the time.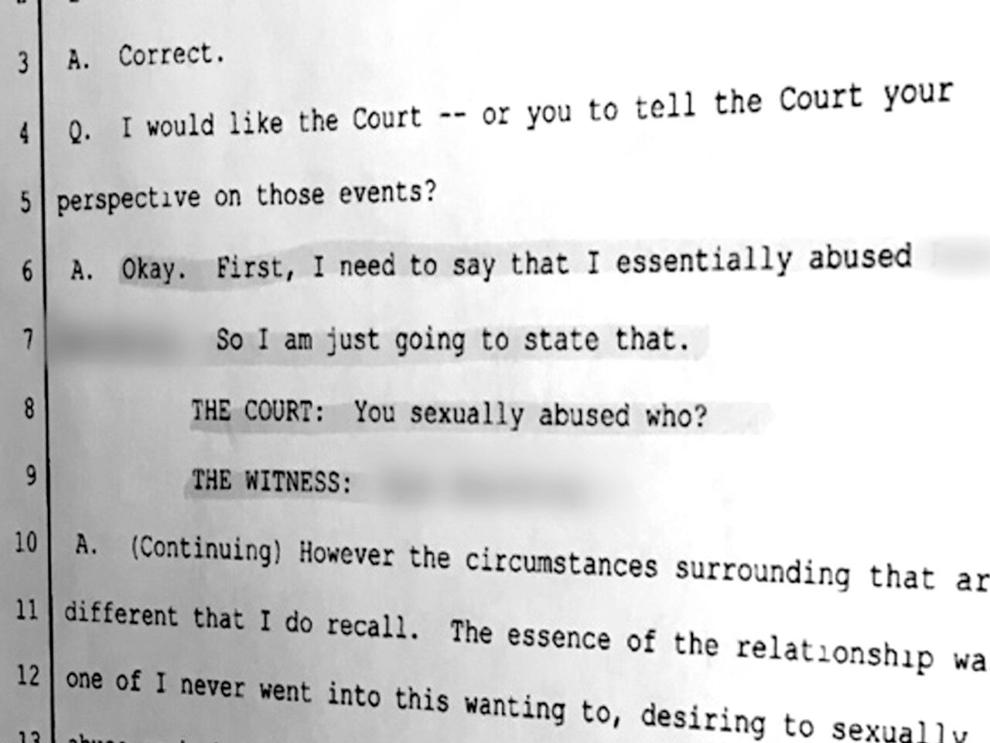 Paulsen testified his relationship with the victim began with grooming techniques like sleepovers, camping trips, and "helping him grow as a Christian." That enabled Paulsen to earn the trust of this 9th grader.
"My deliberate goal was to, as I learned at Camp Reed, or developed relationships at camp reed, is you spend time. You spend quality time," Paulsen testified.
Paulsen's sister told us the testimony in the divorce proceedings was a set-up to make her brother look bad.
"Everything that came out of their mouths was so manipulated and so not true," Tammie said.
Camp Reed
As for Camp Reed, Tammie said he never did anything wrong with kids there, and told us there were plenty of staff members who would vouch for him.
"There's other people in this town you can call and talk to and you can ask the same things to, because they were actually counselors with Tim," Tammie said.
She said she would try to get the contact information for those counselors, but KHQ never received their information.
YMCA and Camp Reed officials said they have found a record of Paulsen as a counselor but said there was no record of any complaints against him.
"We went back into the dust filled corners to verify this information," said Mary Berry, Communications and Marketing Director of YMCA of the Inland Northwest.
The President and CEO of the YMCA of the Inland Northwest, Alan Lesher, said he was shocked when he first heard of the allegations against the former counselor from Camp Reed, and assured that camper safety is a top priority at the summer camp.
"When we first heard about this from the email it is very disturbing, very disheartening so we wanted to start looking into it right away," Lesher said.
Lesher added that today all counselors are run through The National Sex Offender Registry and go through Washington State Patrol background checks.
Lesher also says that the training counselors go through includes four basic rules with regards to camper safety.
No inappropriate touching or language
No alone time
No favoritism
No outside contact between staff and campers.
"Camp Reed is also a part of American Camping Association and they go through a rigorous review process every couple years, and it is intense and it is very much all around camper safety and there have never been any issues with receiving that accreditation," Berry said.
The lawsuit against NBC Basketball Camp is set to go to trial on October 11, 2021.