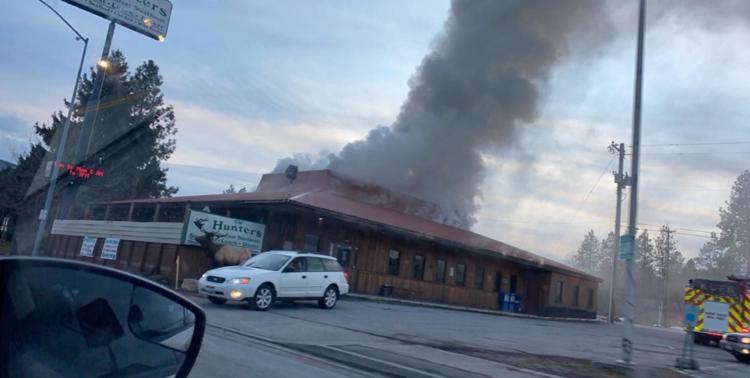 Update, Jan. 28, 2:45 pm:
POST FALLS, Idaho - One day after a fire at popular Post Falls restaurant, GW Hunters, restoration crews remain on the scene.
Crews tell KHQ that the kitchen is a complete loss, and they will be working on the building for the next couple months at least.
Previous Coverage:
Right now Kootenai County firefighters are responding to what they say is a 2-alarm fire at GW Hunters, a popular Post Falls restaurant. 
Crews tell us the first call came in at 4:17pm and, while they quickly responded, believe that there will be a lot of smoke damage to the restaurant. 
The good news is that they got the fire quickly under control, and the fire itself, they believe, didn't do a lot of damage. 
No one was inside the building, and at this point, firefighters say the fire was contained to just the attic. They say there was extensive damage done to the trusses, and repairing it would require taking off the roof. 
Crews were waiting for the smoke to get dissipate, before they get inside to investigate a cause.