A former student of Washington State University and the University of Idaho has been convicted of extortion with sexual motivation following an investigation involving dozens of cases and victims, leading to a sentencing of over two years.
Kyle Gaumnitz, 24 of Richland, Wash., was found guilty in the Whitman County Superior Court Friday, Oct. 4, on one count of extortion in the second degree with sexual motivation and four additional counts of extortion in the second degree.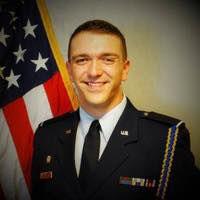 He was sentenced to 28 months in prison and three years of supervision after he is released. Gaumnitz will be required to register as a sex offender. Several victims provided impact statements to the court.
The convictions come following an extensive investigation by WSU Police, uncovering many different woman who were extorted or attempted to be extorted by Gaumnitz. The investigation revealed years of systematic and complex efforts by Gaumnitz to harass different woman from his own social circles and some complete strangers.
Gaumnitz was connected to several investigations around the state of Washington. In these cases he would often obtain, or pretend to have obtained, nude photos of woman and then tried to get them to send nude photos or perform sex acts online in order to prevent him from releasing the supposed nude photos to friends and family on social networks.
"It's really disturbing having a predator out there trying to get people to do this stuff," WSUPD Assistant Chief Steven Hansen told KHQ back in March.
This terrified many of the victims, even if they knew there weren't nude photos of them available to be revealed, as Gaumnitz would sometimes make threats of physical harm and often threatened to ruin victims' lives. Gaumnitz attempted to hide his activity by using identities of colleagues or fellow students and by using prepaid or internet phone numbers.
Court documents revealed 27 different victims explaining in disturbing detail these types of experiences with him. In some cases, Gaumnitz actually threatened to rape or even kill them if they didn't do what he said.
WSU PD later tracked the identities to Gaumnitz, with a search of his computer revealing lists of woman who had either gone unreported or unsolved. Many knew Gaumnitz as a former boyfriend, co-worker or mutual friend.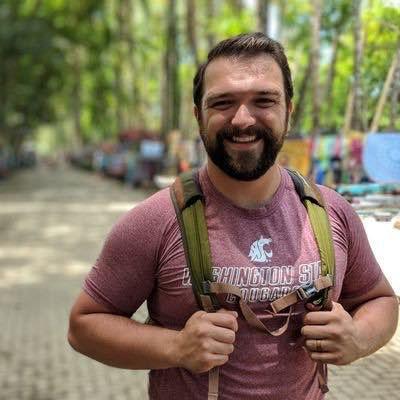 "But for the hard and diligent work by Officers Jeff Olmstead and Brett Boyd of the WSU police department, this crime would have gone unsolved and Mr. Gaumnitz would still be extorting women online," Chief Deputy Prosecutor Dan LeBeau said, "The investigation would not have been possible without thehard work and dedication of the Washington State University Police Department."