SPOKANE - The world's largest outdoor three-on-three basketball tournament is teaming up with KHQ and SWX. 
For the next five years, our stations will be able to bring exclusive live content on all platforms.
Hoopfest is the largest three-on-three outdoor basketball tournament in the world and brings in millions of dollars to the Spokane area.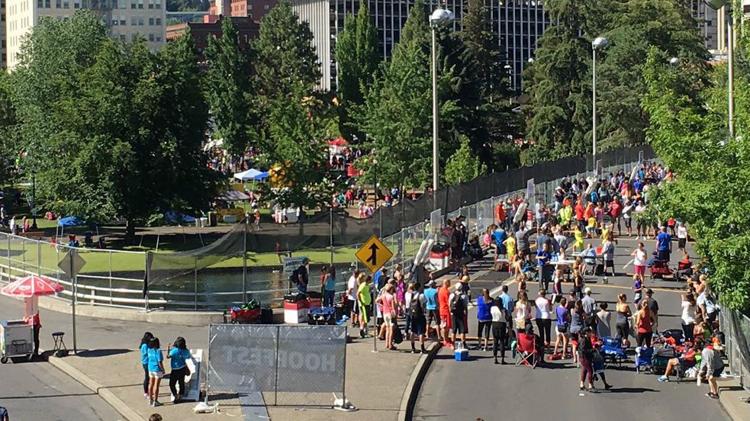 The ball started rolling nearly 30 years ago, back in 1990 when community organizer Jerry Schmidt and Certified Public Accountant Rick Betts organized a fundraiser for the Spokane Hoops Association. Five thousand people showed up for a one-off three-on-three tournament and only five blocks of Downtown Spokane were closed. 
Then, sometime in the 1990s, registration hit six thousand teams.
Now, the last weekend in June is reserved for the tournament and most of the core of Downtown is shut down. 
While it may be different in 2019 than it was in 1990, the raw emotion of fighting for the ball, give it all you've got, whatever it takes to win attitude is something you can catch on any court.