SPOKANE, Wash. - Every day seven people die in house fires, but there's something you can do to cut the odds of dying in one of these fires by half.
Saturday, dozens of Spokane firefighters and American Red Cross volunteers asked homeowners in the Garland District one simple question: "Do you have a working smoke alarm?"
Fire alarms make an annoying, high-pitched sound, but it's better to wake up to beeping, compared the sound of sparks from your home burning down. The Garland District has been a hot spot for house fires. Since 2015, 13 homes have caught fire in this small neighborhood.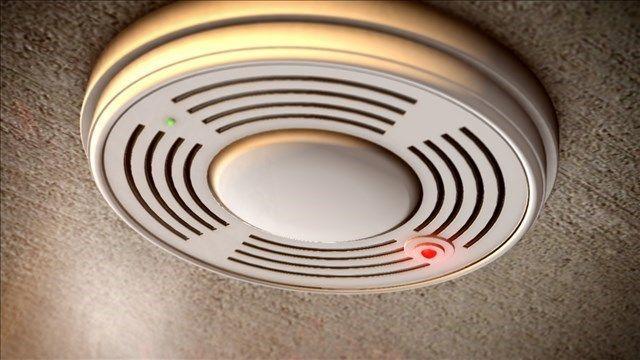 While door-knocking, fire fighters said not everyone had working smoke alarms, so the crews broke out their step ladders and drills, and started installing the alarms for free.
"If it's older than ten years, you should replace that smoke alarm," Lance Dahl, Spokane's Assistant Fire Marshal, said.
There's four spots across your house, that'll you'll want to make sure has a smoke alarm.
"One in the basement, one on the first floor, an additional one on the second floor, and then also one in every room that you sleep," Dahl said.
Installing fire alarms is an easy do-it-yourself project, because any hardware store should sell smoke alarms, and then all you'll need is a screwdriver or drill. Place the smoke alarms high up on the wall, and at least 10 feet away from the kitchen stove.