"This is the worst case of this type of situation I've run into." 
Idaho State Trooper Shane Grady held back tears and took time to collect himself while recounting a horrific case of child abuse ISP encountered this week in Shoshone County. 
"He had bruises on his head, multiple lacerations on his stomach. His arms were stuck in a fetal position and his left eye was not functioning properly," Trooper Grady told KHQ's Adam Mayer on Friday.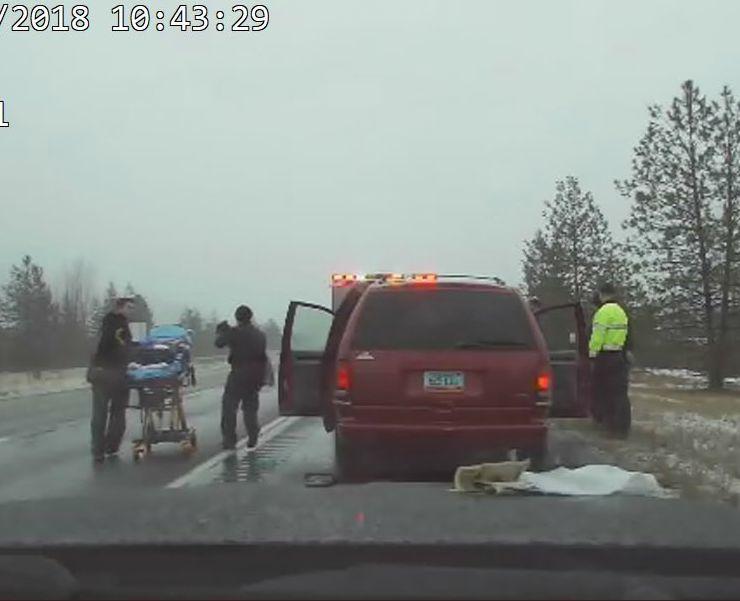 A traffic stop was conducted on Tuesday in Shoshone County after a trooper saw a minivan commit a traffic infraction on I-90. During the stop, another trooper saw a woman and two children, ages 2 and 1, with signs of physical trauma. 
The 2-year-old was taken to Sacred Heart Pediatric Intensive Care Unit with life-threatening injuries, including brain trauma, but is expected to recover. 
The investigation into the child abuse case is on-going and the child is in the custody of the state. 
Troopers arrested 59-year-old Jorge Gonzalez-Vergel for trafficking meth and being a felon in possession of a firearm. 
In a tweet Friday night, Idaho State Police said the child has been released from the ICU. They also said the child is alert, engaging and playful.
@ispdistrict1 Trooper Shane Grady is one of 4 heroes who rescued a 2-year old boy who had been badly beaten during a traffic stop on I-90 Tuesday. His powerful interview tonight on @KHQLocalNews pic.twitter.com/VZI2bDqHPk

— Adam Mayer (@KHQAdam) December 14, 2018