SPOKANE, Wash-- Several employees of a north Spokane hotel that is going under are extremely worried for their families after they say they are still owed weeks worth of pay. They fear with an eviction notice going up on the building, they may never get their money.
Multiple employees reached out to KHQ's "Help Me Hayley" after trying on their own to find a resolution. They estimated the Oyo Hotel has at least 20 employees. KHQ spoke with three of them who say they did receive physical checks, but when they have tried to cash them, the bank says the account has insufficient funds. It's unknown if any of the employees did, in fact, get paid for the recent pay period.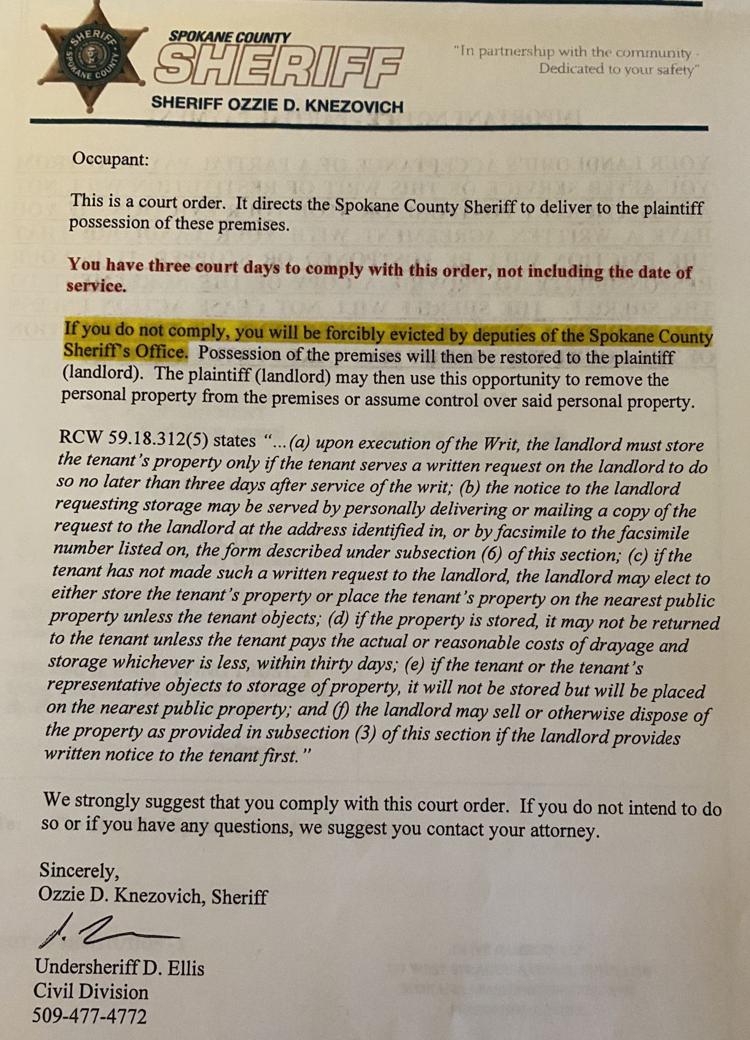 Employees said the building has operated as a successful hotel, under many different names, for years. They claimed it's a different story now.
"I've been working in this hotel for five years and seven months," said Carl Downey. "In the last months since Sonny took over, it's been going downhill. Walk around. It's despicable."
But a Youtube video posted in August of 2019 shows the man in charge, Sonny Parmar, talking of better days. In the video, he said he currently owned eight properties and with his Oyo partnership, he said he hoped to accumulate even more.
On Monday, the Spokane Sheriff's Office served an eviction notice on his hotel in Spokane saying everyone had to be out by Friday.
"We don't know what time Friday, but they will close the hotel up and we won't be able to come back," Carl said.
That means the staff is out of their jobs, and they fear also the money they're owed for their time. For single parents like Billie Collins, she's terrified about her family's future.
"I'm taking care of a disabled daughter," she said. "I have bills to pay. Late fees are accumulating. We work hard. Things have to be paid."
Billie, along with fellow employee Ashley Marriott, has tried to cash the checks they received on January 27th. They were told by their banks that the account doesn't have enough.
Ashley says she tried to get those taken care of with Sonny herself. As days passed with nothing, she finally decided to call KHQ's Hayley Guenthner.
"We keep getting the runaround," she said. "He says send us a picture of your check and the amount and we'll see, and nothing gets done."
Despite this crew essentially working for free, some of the employees have stuck around for the guests who were counting on, even pre-paying for, a place to stay.
"I love my job," Billie said. "I love the people I work with. A lot of them have nowhere to go. It hurts me to tell them they have to leave."
Employees claim they have been paid late before. When that happened, they filed a complaint with L&I. They are reaching back out due to this latest issue.
We have reached out to Sonny for a comment but have not yet heard back.