SPOKANE, Wash. - Courtney Holden was first reported missing in October 2019. But according to court documents first obtained by the Spokesman-Review, she hadn't been seen by anyone other than her adoptive mother and brother for 18 months before that. So it's unclear when the 27-year-old woman actually vanished. 
Court documents paint a bizarre and scary picture of the life Courtney Holden lived, or was forced to live, depending on who you ask. After reading through 26 pages of court documents, put together and filed by Spokane Police in late December, the only thing that's really clear, is that nothing is what it seems.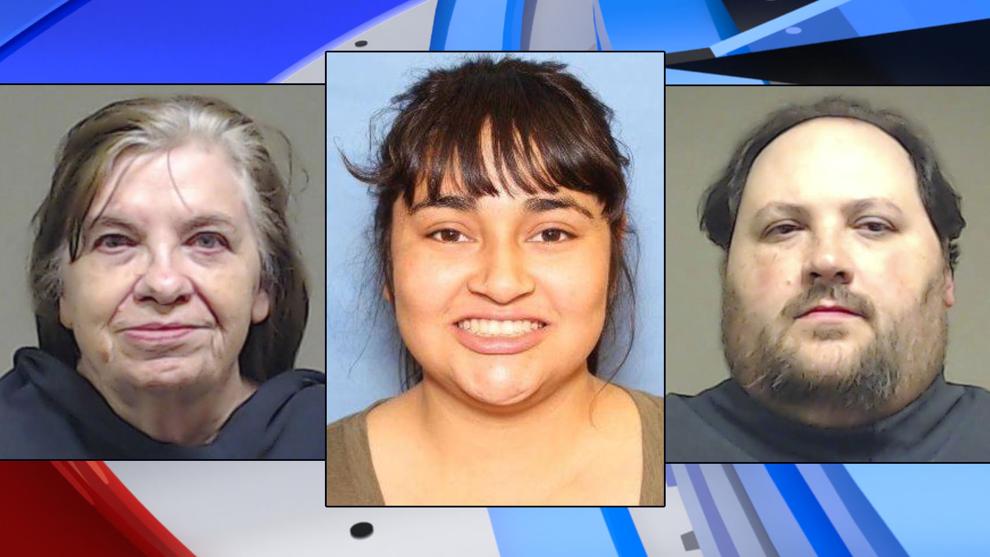 Court documents say Courtney and her baby were living at a home on East Heroy with Judy Holden (her adoptive mother) and Joshua Holden (her adoptive brother). Friends of Holden reported her missing in October of 2019. Court documents say Spokane Police began investigating, visiting the Heroy home and speaking with Judy and Joshua. They were told that Courtney ran off with a boyfriend, or a fiancé, or had simply left, or that police had just missed her. Judy and Joshua told officers they'd have Courtney call. And at one point, Courtney did call. She said she was fine. But according to court documents, officers ultimately came to believe that the person who said she was Courtney was not. Court documents say they believe it was one of her adoptive sisters pretending to be Courtney. 
Neighbors that officers talked to said that Joshua Holden is "dangerous, violent, and unpredictable." Neighbors said he installed security cameras, screamed at people and they believe he hurt his adoptive sister Courtney, and - according to court documents - possibly did more than hurt her. Police described run-ins with Joshua and his mother as "unusual". According to court documents, at one point police stopped by their home to discuss Courtney and Joshua told them he couldn't talk at the moment because he was taking care of a sick cat. Police said it was clear [they] did want us to be inside their home. Court documents say that family members told officers that Joshua bragged about knowing how to kill someone and hide a body. 
Multiple neighbors and friends, according to court documents, say that people who regularly spoke with or saw Courtney hadn't seen her in 18 months. One neighbor told police that she often saw bruises on Courtney, and when she asked about them, she says Courtney told her that "her brother, Joshua, would beat on her." 
In late October, the Spokesman-Review report that Joshua and Judy Holden left Spokane. Spokane detectives tracked them to Texas, at the home of one of Judy's daughters. Detectives traveled down there, and following illegal bank withdrawals from Courtney Holden's accounts, have charged Judy and Joshua Holden with identity theft. They also found Courtney Holden's baby at the home alive. Both Judy and Joshua told them the baby was with Courtney, which now turned out to be a lie. Both are now also charged with custodial interference. 
As the Spokesman-Review first reported, police have searched the Heroy home with cadaver dogs, but didn't find anything. They also didn't find anything in Texas that helped in the search for Courtney Holden. Court documents say they also searched a vehicle and travel trailer that belonged to Judy at an RV Park in Oklahoma. Joshua and Judy checked in under fake names, and likely stayed there in November. 
As first reported by the Spokesman-Review, Joshua, who is 40 years old, and Judy, who is 74 years old remain in a Texas jail, where they are now declining all interviews. They have not agreed to be extradited back to Spokane, so police are in the process of getting a warrant from to bring them back. Once here, they could be facing serious charged related to the disappearance of Courtney Holden.