HAYDEN -  In an extremely rare move, the jury victory that a Hayden man thought he'd won in his years-long fight with a Homeowners Association over a massive Christmas Light Display has been overturned by the judge in the case.
Jeremy Morris has been battling his HOA for several years over a gigantic Christmas light display. In 2015, Morris sued the HOA claiming religious discrimination and  to have his property de-annexed from the West Hayden Estates Homeowner's Association and at least $250,000 in damages.
The jury unanimously agreed with Morris and awarded him $75,000. 
However, last Thursday, Idaho District Court Judge B. Lynn Winmill took the rare step of overturning the verdict jury's and ordered Jeremy Morris to pay for the HOA's attorney fees and banned Morris from holding the Christmas event in the future.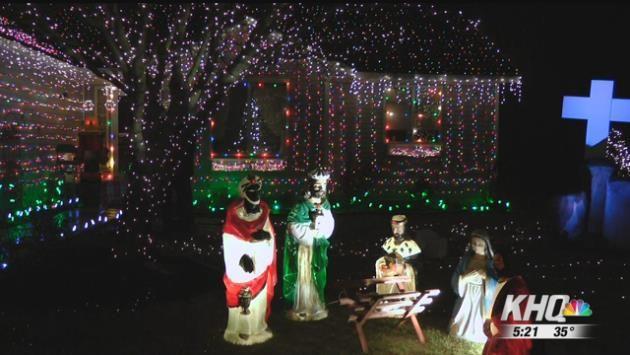 In his ruling, Judge Winmill said the HOA letter sent to Morris would not be interpreted by an ordinary reader as discrimination, that the HOA's case was unfairly prejudiced by stricken evidence and that Morris failed to offer proof in support of their Fair Housing Act Claims. 
Morris has five days to respond with any objections.