The Washington State Patrol announced yesterday that K9 Sheila is retiring after 7 years of service.
K9 Shelia is an expert explosives K9, serving alongside Trooper L. Allen.
In a Facebook post by WSP, Shelia loves her toy duck. She "believes she's a princess, because she is." K9 Shelia is best friends with fellow K9 Vilma. And is a huge Seattle Sounders and Seattle Storm fan.
The post also recalls a memory during her time with WSP, when K9 Shelia once dug herself out of her kennel.
WSP is now selling "K9 Shelia" plush toys.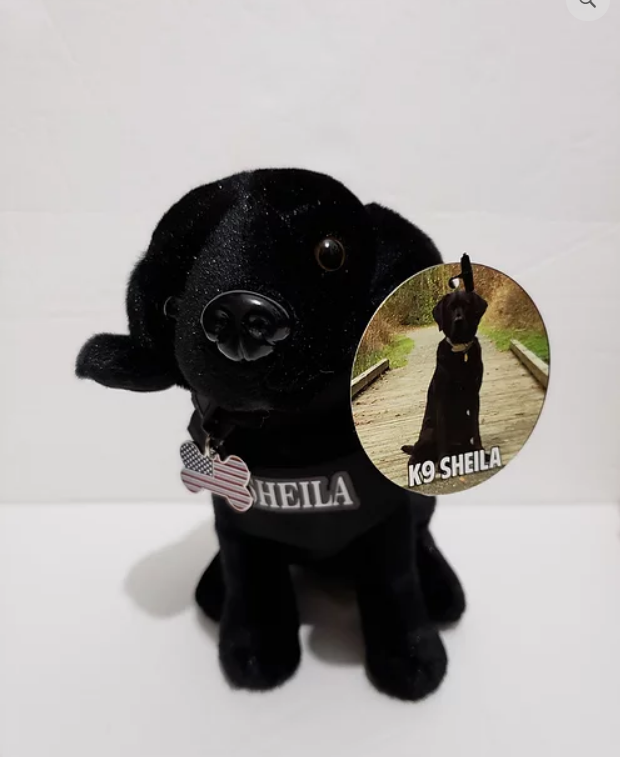 The money collected from plush toy purchases goes to the Washington State Patrol Memorial Foundation.
The fund works to provide financial assistance and scholarships to many departmental employees, retirees, and their families.
According to the foundation's website, "the Foundation provides financial assistance to Washington State Patrol employees who become disabled in the line of duty, to surviving spouses and children of Fallen Officers and employees who die in the line of duty, and for the families of employees impacted by catastrophic injury or illness."
You can purchase your own "K9 Shelia" plush toy, or other WSP collectibles here.