CHENEY, Wash. - Several terrifying moments passed when a man robbed a convenience store in Cheney with a gun pointed right at the cashier only feet away, and it was all caught on camera. 
It happened just before 7:30 pm on Wednesday, November 6 when a man entered the Super Gas Convenience Store in the 600 block of West First.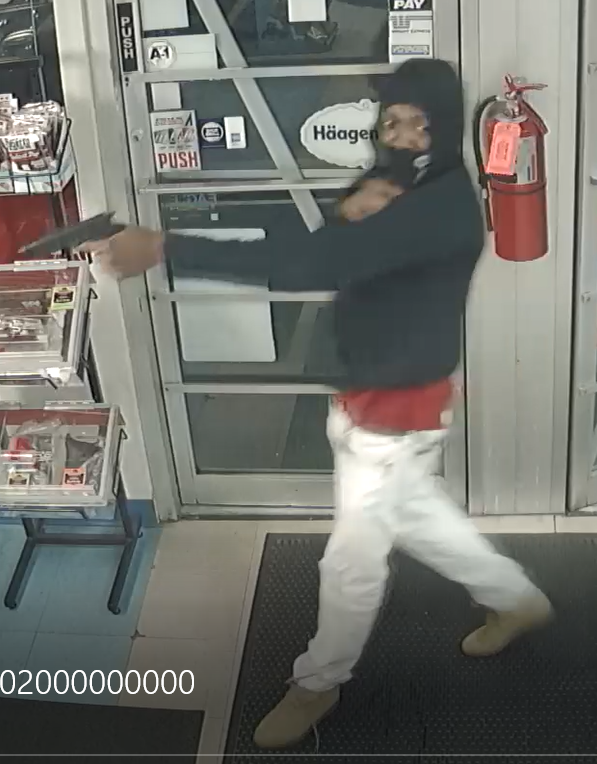 The man, whose face was partially covered, demanded money from the cashier while pointing a semi-automatic handgun at her from only a few feet away. 
The woman quickly emptied the cash register and as soon as the man left, she hit the silent panic alarm alerting police. 
The man was able to get away with nearly $2,000 in just 30 seconds. He was last seen running East on First Street. 
The cashier exclusively told KHQ's Patrick Erickson that she's been working at the store for seven months and never thought she'd be facing down the barrel of a gun. 
"I saw him walking in with the gun. I knew it was coming. As soon as he got in, I just went on autopilot, 'Give him what he wants, get him out of here. I have children, I have a husband I need to go home to.' That's all I could think of," she said.
The Cheney Police Department is searching for the suspect who is described as a black man who is 5'10" - 6" tall with a thin build. He was wearing a black, hooded sweatshirt over a red shirt with white pants, tan boots and a bandanna covering his face.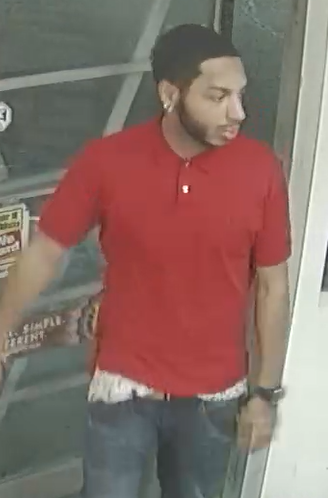 Anyone with information concerning the identity of possible suspects is asked to call the Cheney Police Department at (509)535-9233 and leave a message for either Detective Hanni or Captain Beghtol.